Sometimes dispatchers want to plan dispatch orders one or more days in advance of delivery. They may even want to plan which haulers will be assigned to each order while still being able to make changes before everything is final. But they want this flexibility without alerting haulers to each and every change that is made - and risk confusing or frustrating them in the process.
That's why Trux has introduced Draft Dispatch Orders.
What are Draft Dispatch Orders?
Draft Dispatch Orders allow dispatchers to create, "assign," and change orders before alerting haulers. Haulers assigned to Draft orders will not receive push or text notifications until the order is marked as Scheduled.
To create a Draft Dispatch Order, just select Create As Draft when creating the order.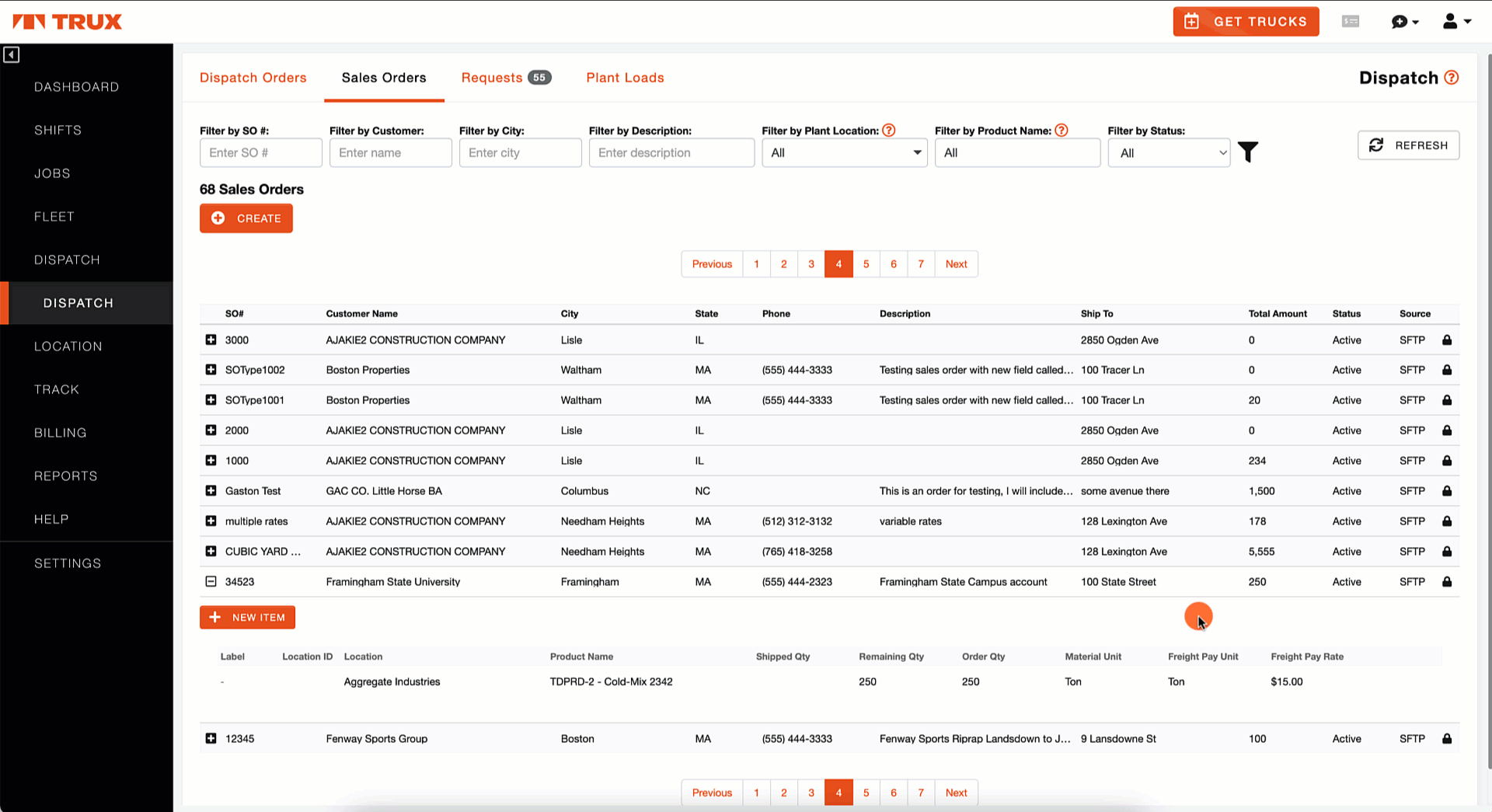 How can I tell when an order is in Draft?
Draft orders are visually distinguishable from other orders is several ways.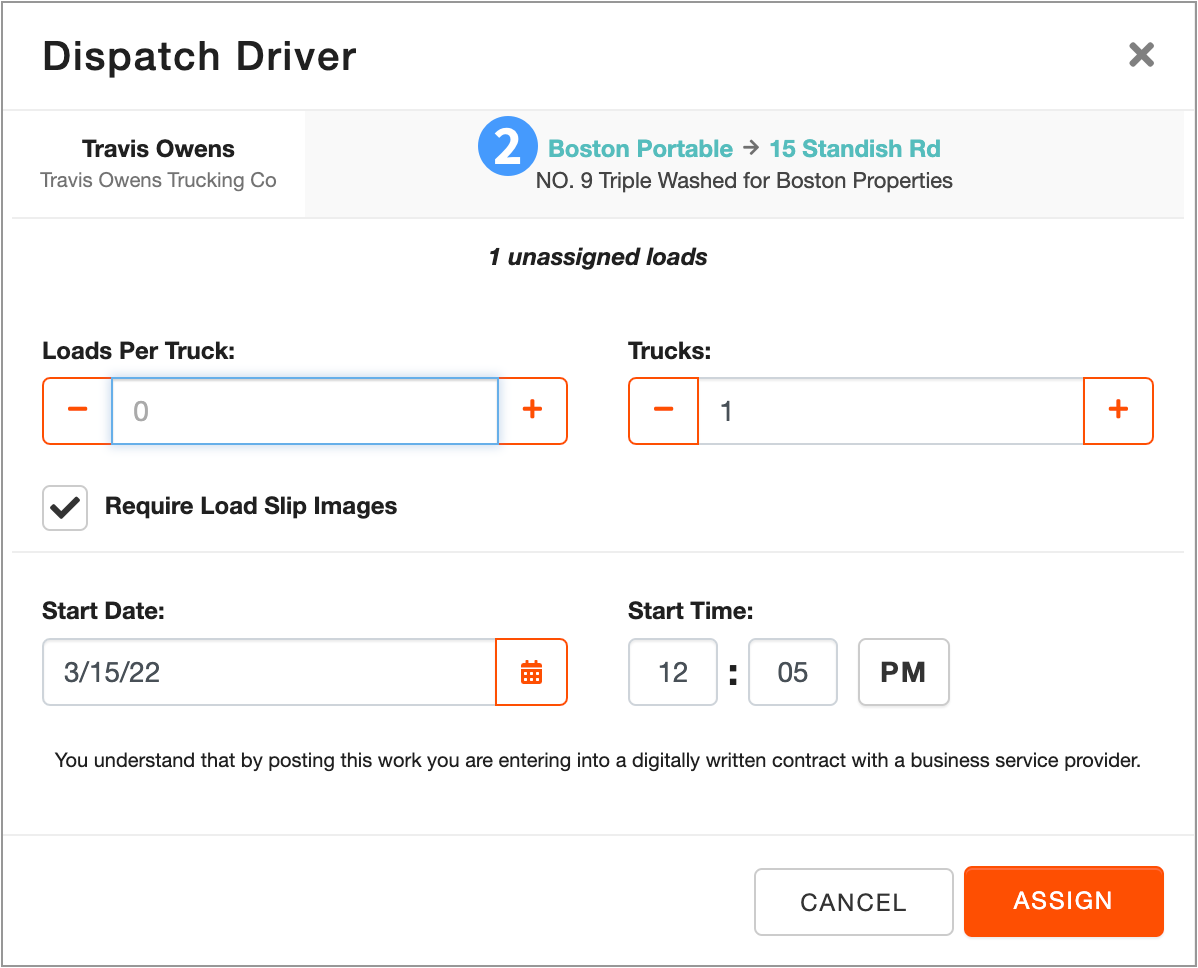 The status icon/circle for Draft dispatch orders is light green

The "title" color of Draft dispatch orders matches the color of the status icon/circle. This title color will appear anywhere the title appears (e.g., in the Open Dispatch Orders window, in the Fleet window on hauler assignments, in the Dispatch Driver modal, etc.)
We've added a Draft dispatch order tag

on the dispatch order "plank" for Draft orders (in the same color green)
Any assignments under a Draft dispatch order show their normal status indicator, but the rollover tooltip text now displays as "Draft -" (e.g., Draft - Requested)
The hauler utilization bar for Draft orders is in the same draft green
When you are ready to schedule the order, you can do so with a single click from the dispatch order context/shortcut menu.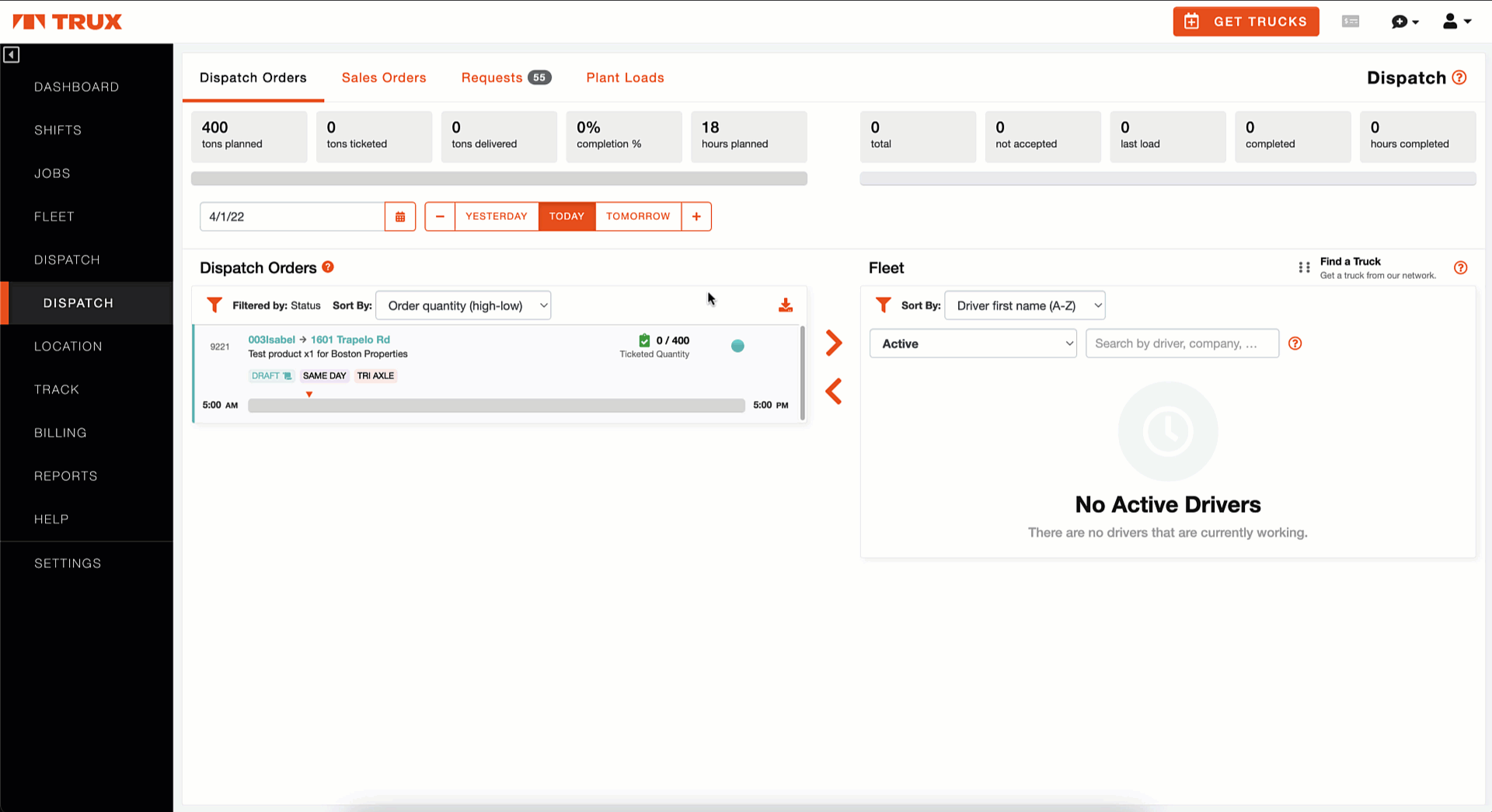 Can I change a Scheduled order to Draft?
Yes, provided the Scheduled dispatch order has no assignments. To change the status of a Scheduled order, select Edit from the dispatch order shortcut/context menu and Draft from the Save As dropdown menu, then click SAVE.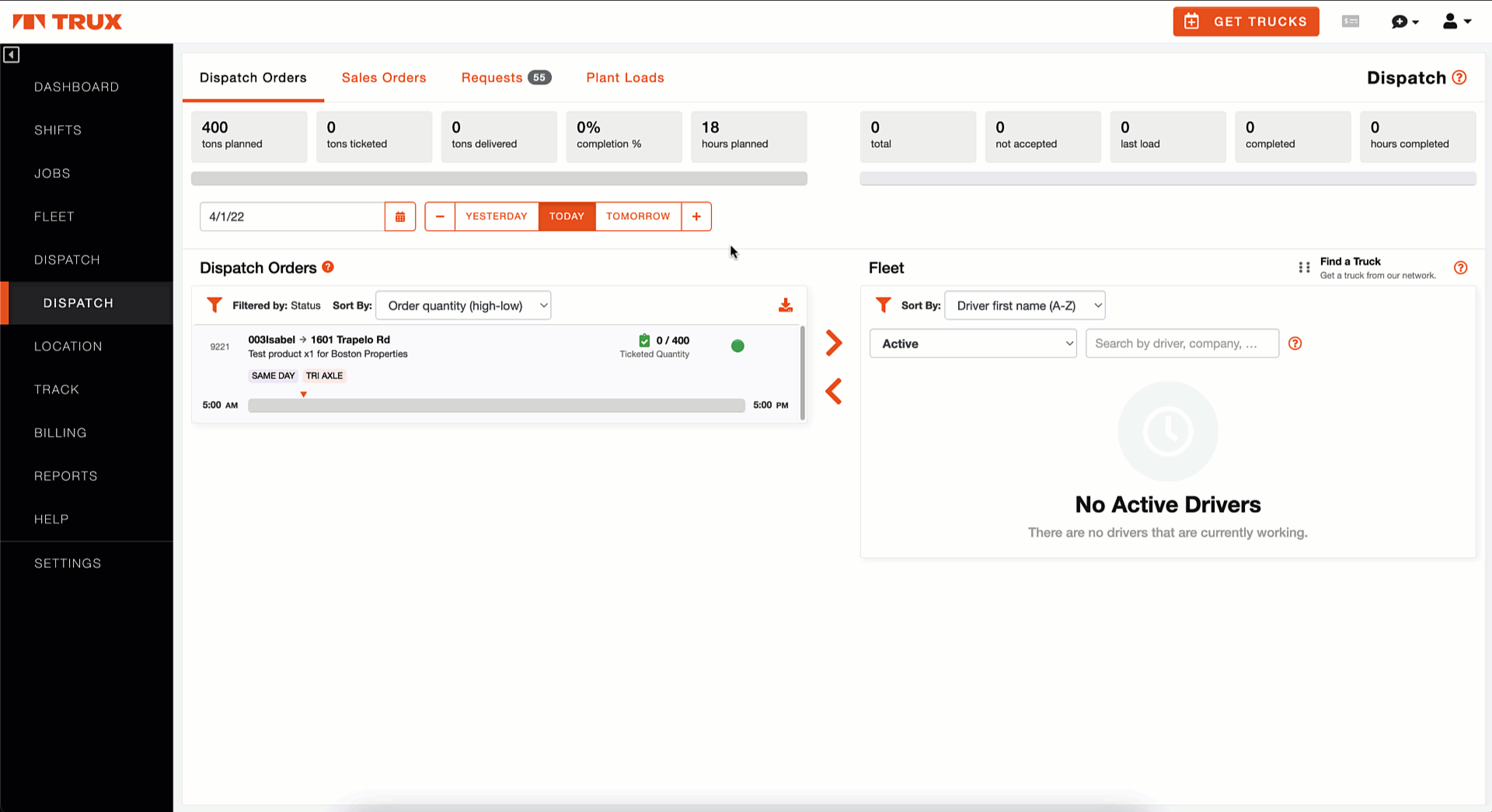 Can I create a Draft order when copying orders?
Yes! You can choose the status (Draft or Scheduled) when creating a new Dispatch Order by copying an existing order. All the existing data (minus the date and assignments) are copied to the new order.