A sales order is a record of one or more products (also known as sales order items) that a customer has or will order from you. An individual sales order may contain multiple products/sales order items. Creating a sales order is the first step in the dispatch process.
[VIDEO]
Creating a Sales Order
You can create and manage all of your sales orders from the DISPATCH screen.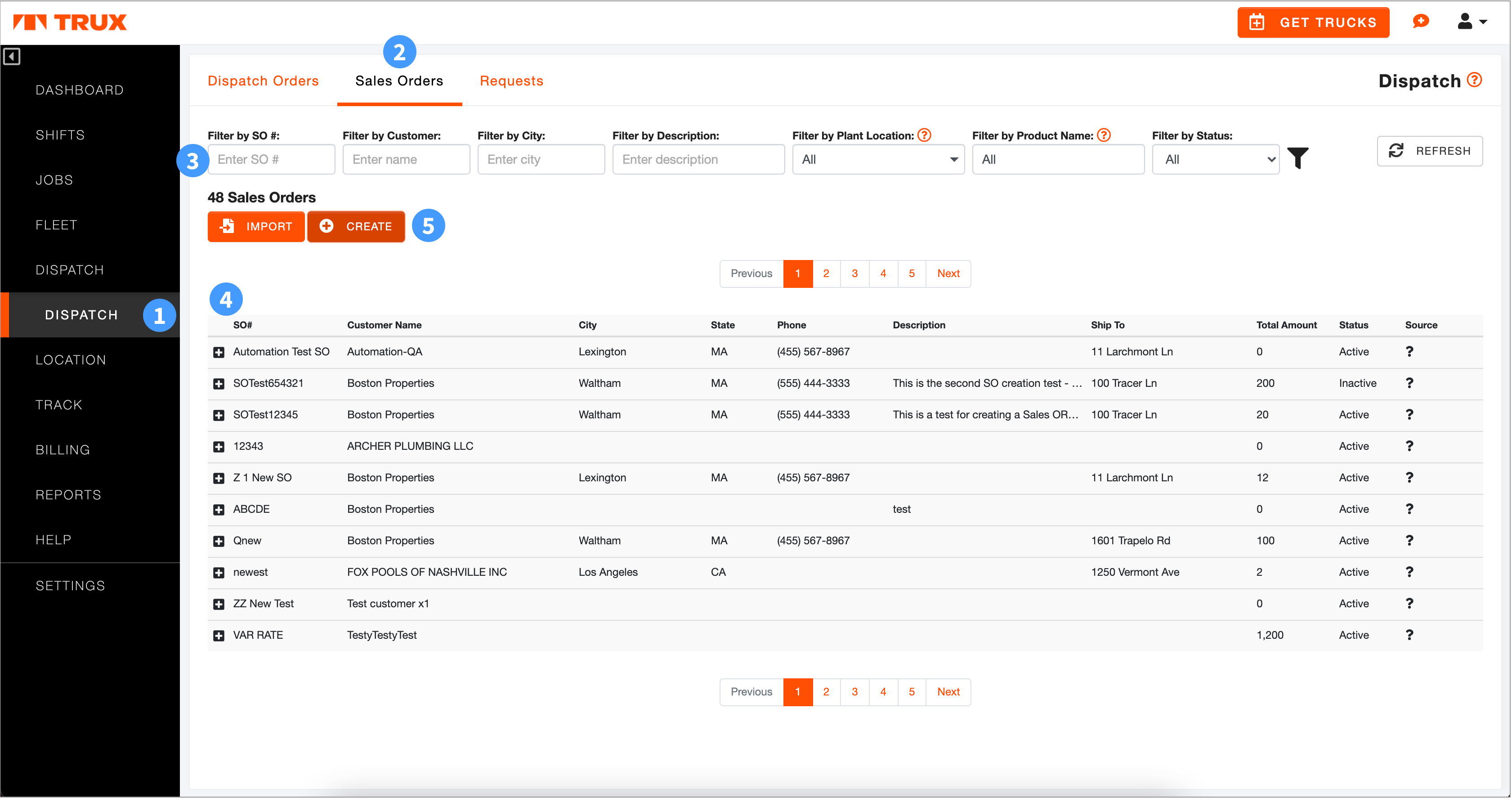 Click DISPATCH on the left navigation menu.
Click the Sales Orders tab.
You can filter existing sales orders by choosing from among the list of filter options.
All current sales orders appear below the filters.
Click + CREATE to create a new sales order.


Enter a Sales Order # and the phone # for your customer contact. Select start and end dates and times for the sales order, and enter a Description.
Select an existing customer from the drop-down list, or create a new one.
Select which, if any allowances you wish to include. Allowances impact when dispatch orders (NEED TO DEFINE THIS)
Enter the address for the sales order. (IS THIS THE CUSTOMER'S ADDRESS?)
Click CREATE SALES ORDER.
Creating a Sales Order Line Item
When you click CREATE SALES ORDER, you will see the following confirmation screen.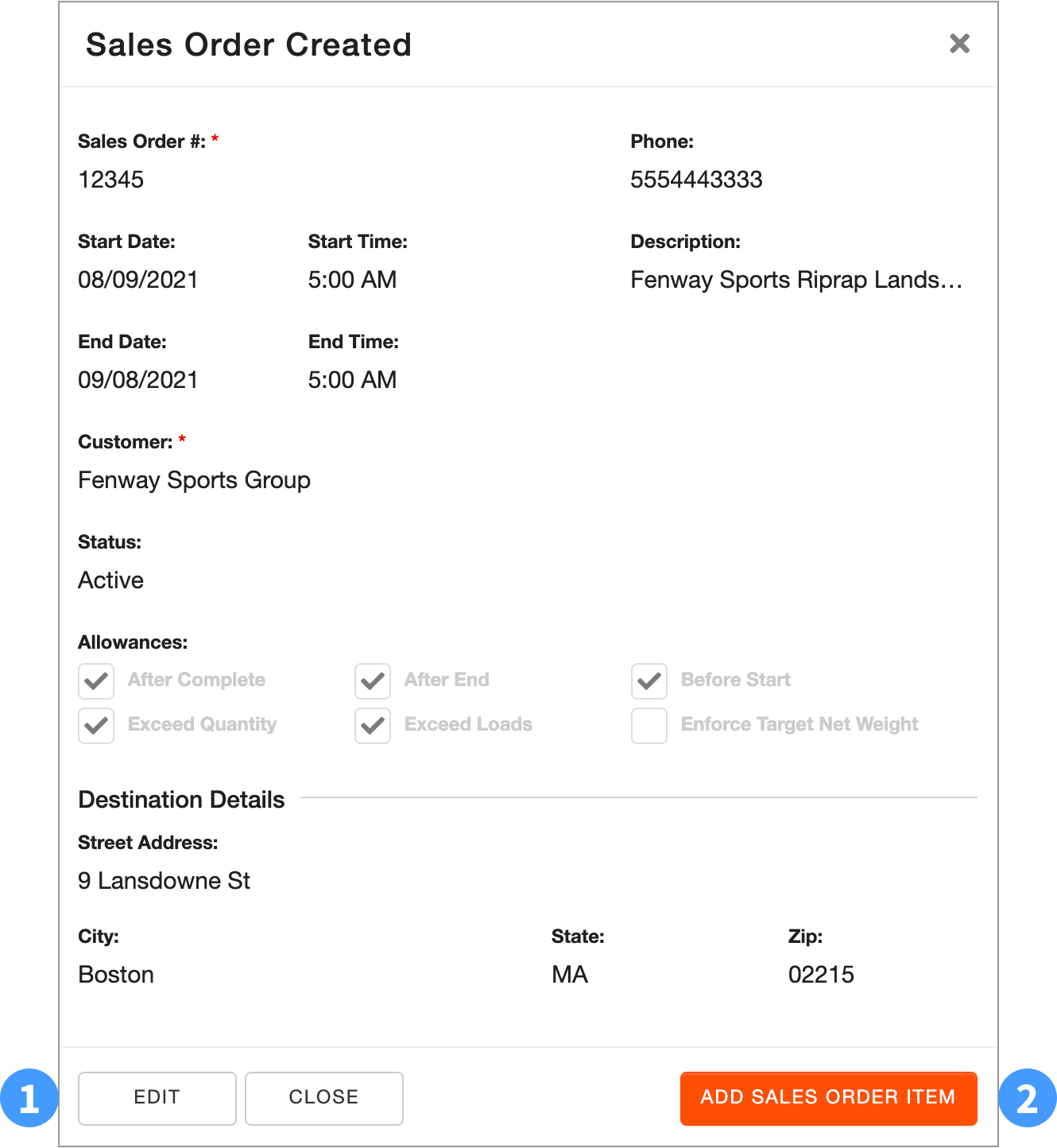 Click EDIT to change the sales order or CLOSE to close the order without adding a Sales Order Item.
Click ADD SALES ORDER ITEM to add a product to the newly-created sales order.




Select or create a product/material Pickup Location
Select or create a Product for the Sales Order Item.
Enter the quantity, rate and rate unit associated with the item.
Click CREATE ITEM when done.
You are now ready to create dispatch orders for the sales order you just created.