Signing up for TRUX as a contractor is easy. Just follow these step-by-step instructions.
Step 1: Go to the TRUX website
Go to www.truxnow.com to get started. Place your mouse over the

button, and click Contractors on the menu.

Step 2: Your information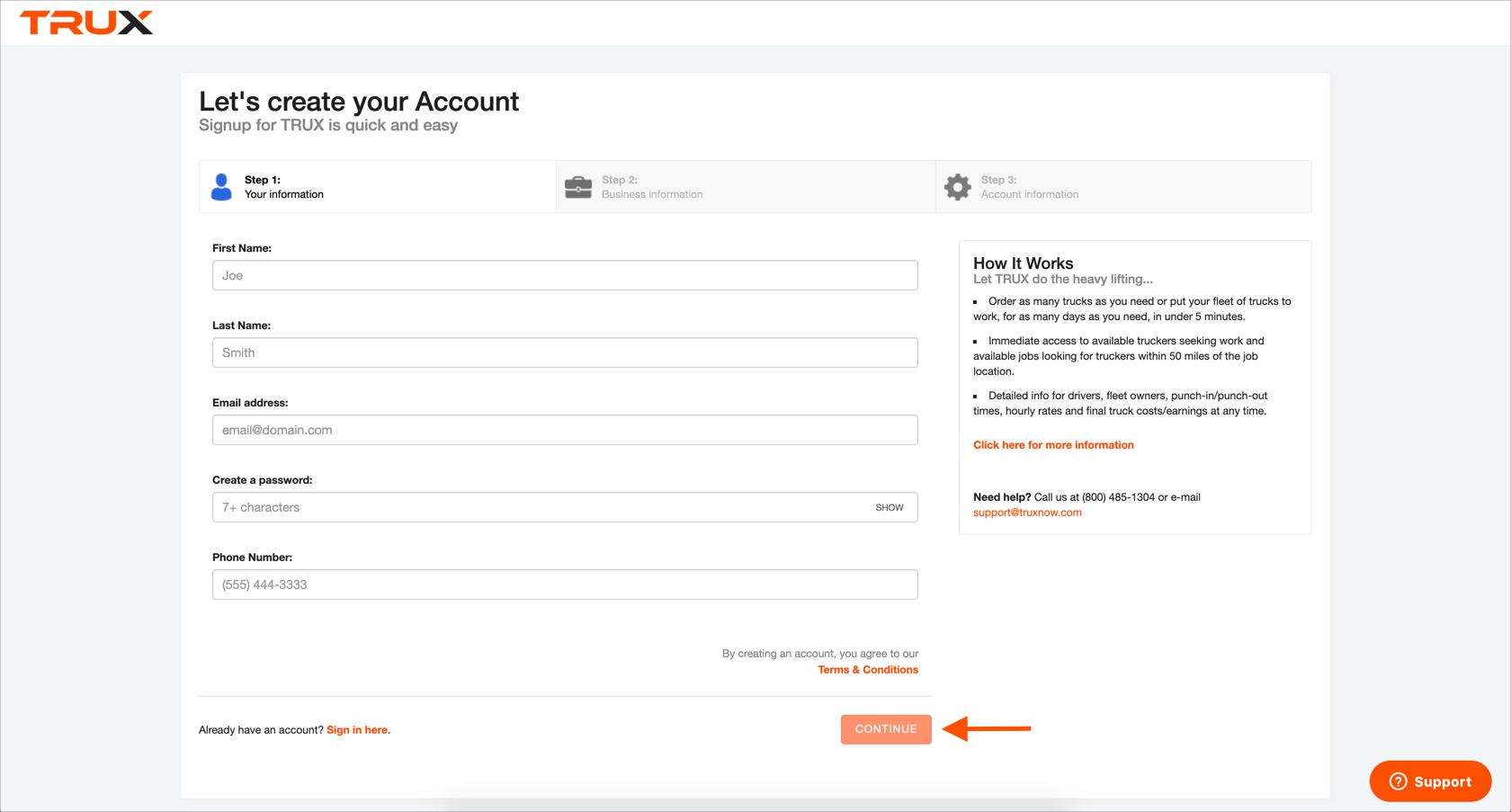 Enter your information, and create a password.
Step 3: Business information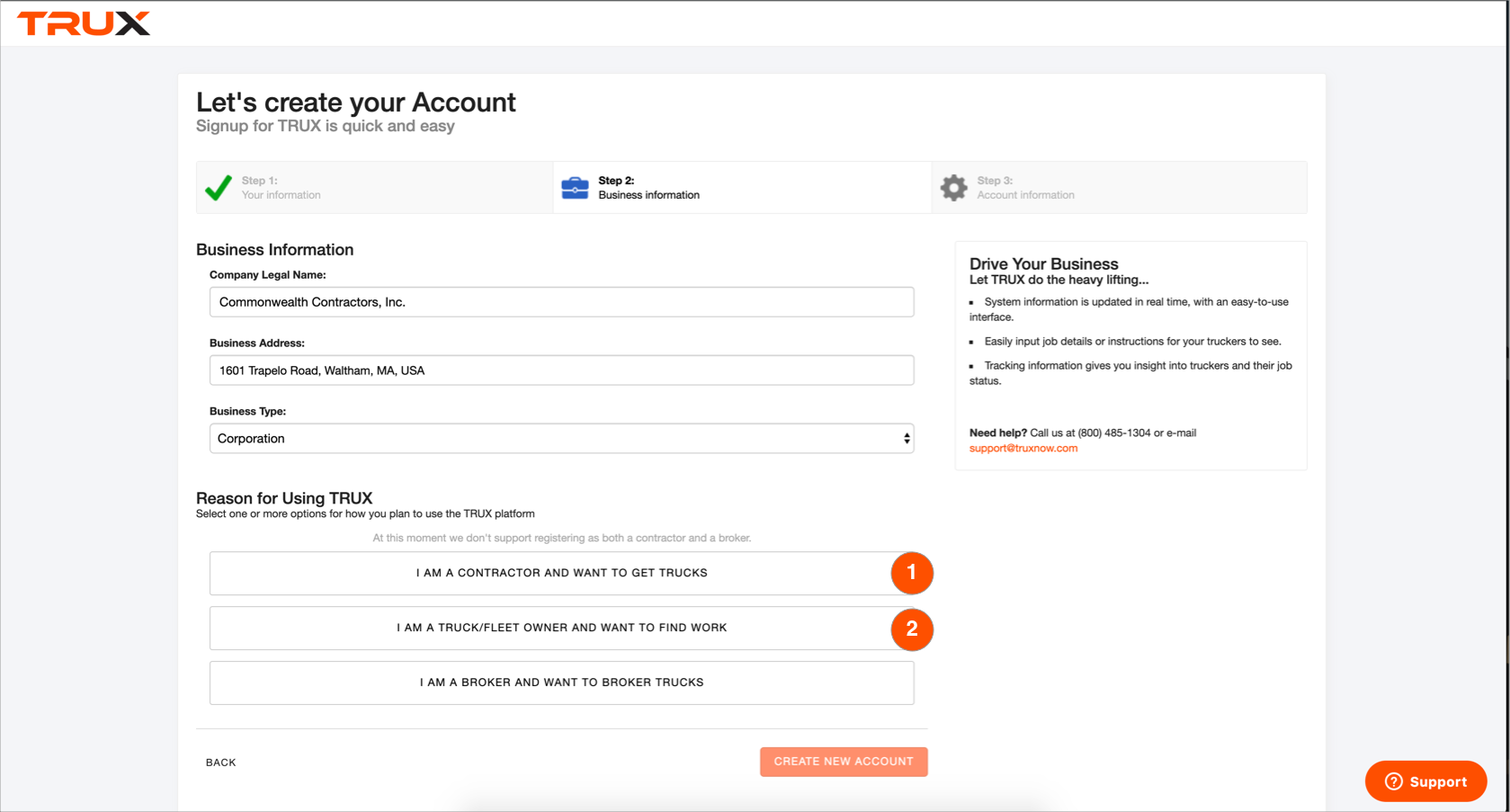 Enter your business information, and select your reason for using TRUX:
Select this option if you are a contractor who wants to use TRUX to get trucks for your jobs.
If you employ drivers who drive your company-owned trucks, and you would also like to find work for your trucks on the TRUX Marketplace, select this option in addition to Option 1 above.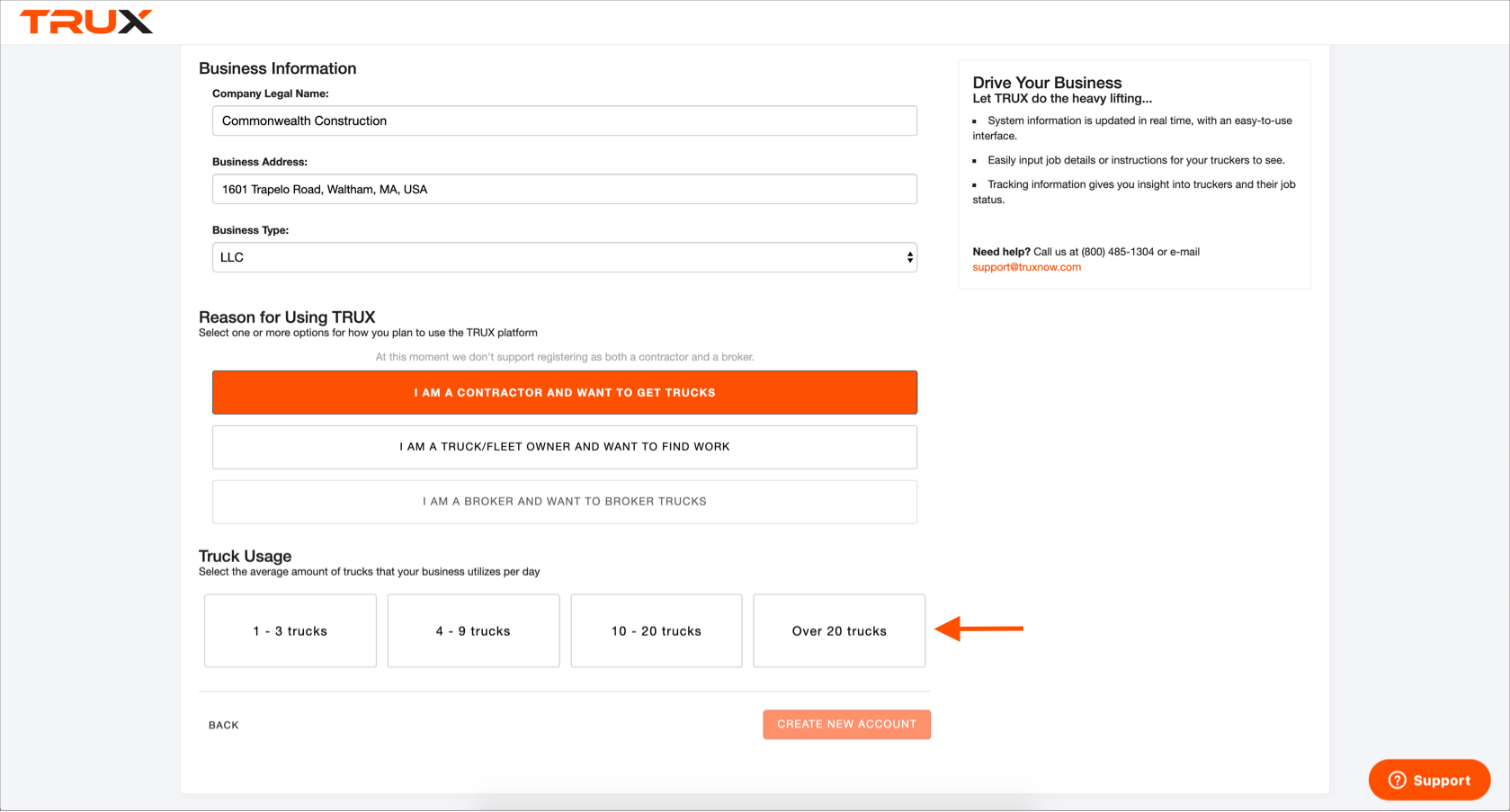 Select approximately how many trucks per day you anticipate needing. NOTE: this will not limit your ability to get more or fewer trucks. Just pick the approximate number. Click CREATE NEW ACCOUNT.
Step 4: Set up a payment method
The final step to creating your account is to tell us how you would like to pay for the trucks you get from TRUX. You can skip this step (2) and complete the process later if you wish - just note that you will have to set up a payment method before getting trucks.
Follow these instructions to set up your ACH or credit card payment method.
And that's it!
Contact TRUX Support at support@truxnow.com or (800) 485-1304 with any questions!