Release version 11.7.0
Multi-select Dispatch Orders for Bulk Actions
We've added the ability to select and take action on multiple Dispatch Orders at once. For example, a dispatcher could change the status of multiple Draft Dispatch Orders to Scheduled in one action.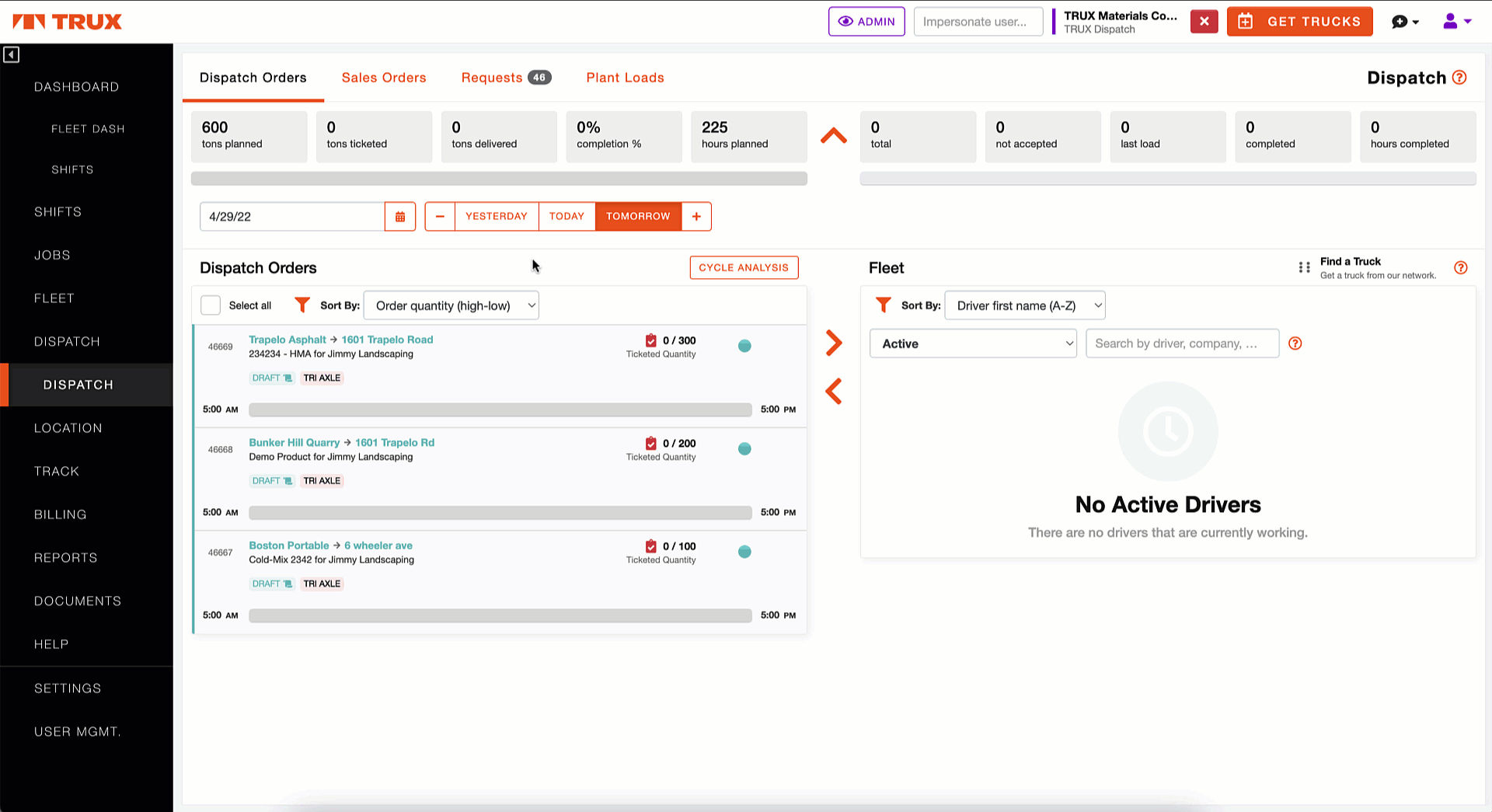 To select and take action on multiple Dispatch Orders:
Select one or more Dispatch Orders, or

Select all Dispatch Orders based on the selected date and filter(s)





The Bulk Action shortcut menu will display with the following possible actions depending on the status of the selected orders:



Complete

Cancel

On Hold - place on hold
Resume -

move On-Hold orders to Scheduled

Schedule - moving Draft orders to Scheduled status

Message All
Send Confirmations

Copy (see next section)

Roll Forward
NOTE: You will not be able to complete a bulk action that is not allowed for ALL selected Dispatch Orders (e.g., trying to bulk Schedule a Draft and a Completed order isn't allowed because the selected Completed order cannot be scheduled). To avoid this and similar conflicts, it is recommended to use this bulk functionality in conjunction with filters to ensure you can complete the intended action (e.g., filter to display only Draft orders to schedule them).
Copying Multiple Dispatch Orders
When copying multiple Dispatch Orders, each order is listed below a calendar widget and matched to the original Dispatch Order status.
The drop down can be changed to another status, and any status that cannot be copied is defaulted to Scheduled.