Release Version 12.18.0
Dispatch Order Keyword Search
Dispatchers now have the ability to search for Dispatch Orders using a simple but powerful keyword search.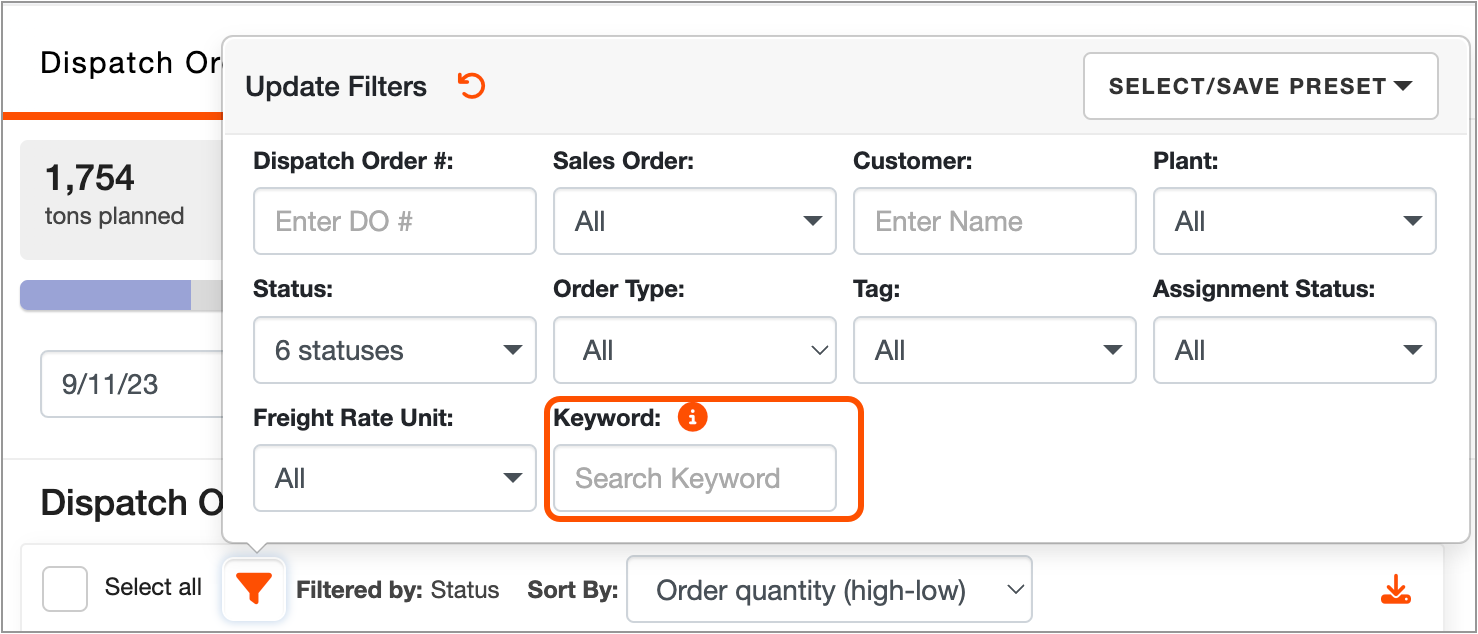 This is a type-ahead search (e.g., there's no button to push to execute the search, just start typing). Dispatch Orders that meet your entered criteria will start to display as soon as you begin typing, including partial words.
A keyword search will look for matches from within the Contacts, Sales Order, Product, and Destination fields.
The keyword search supports comma-delimited searching, so you can enter multiple terms separated by a comma, and Dispatch Orders that match any of the terms will be displayed.
See how keyword search works in this short video: