Release version 11.3.0 and 11.4.0
We've made the following updates to make it easier to identify and manage Draft Dispatch Orders.
Improved Draft order and assignment identification
We've made several changes to Draft orders and assignments to make it easier for you to distinguish them from other orders and assignments.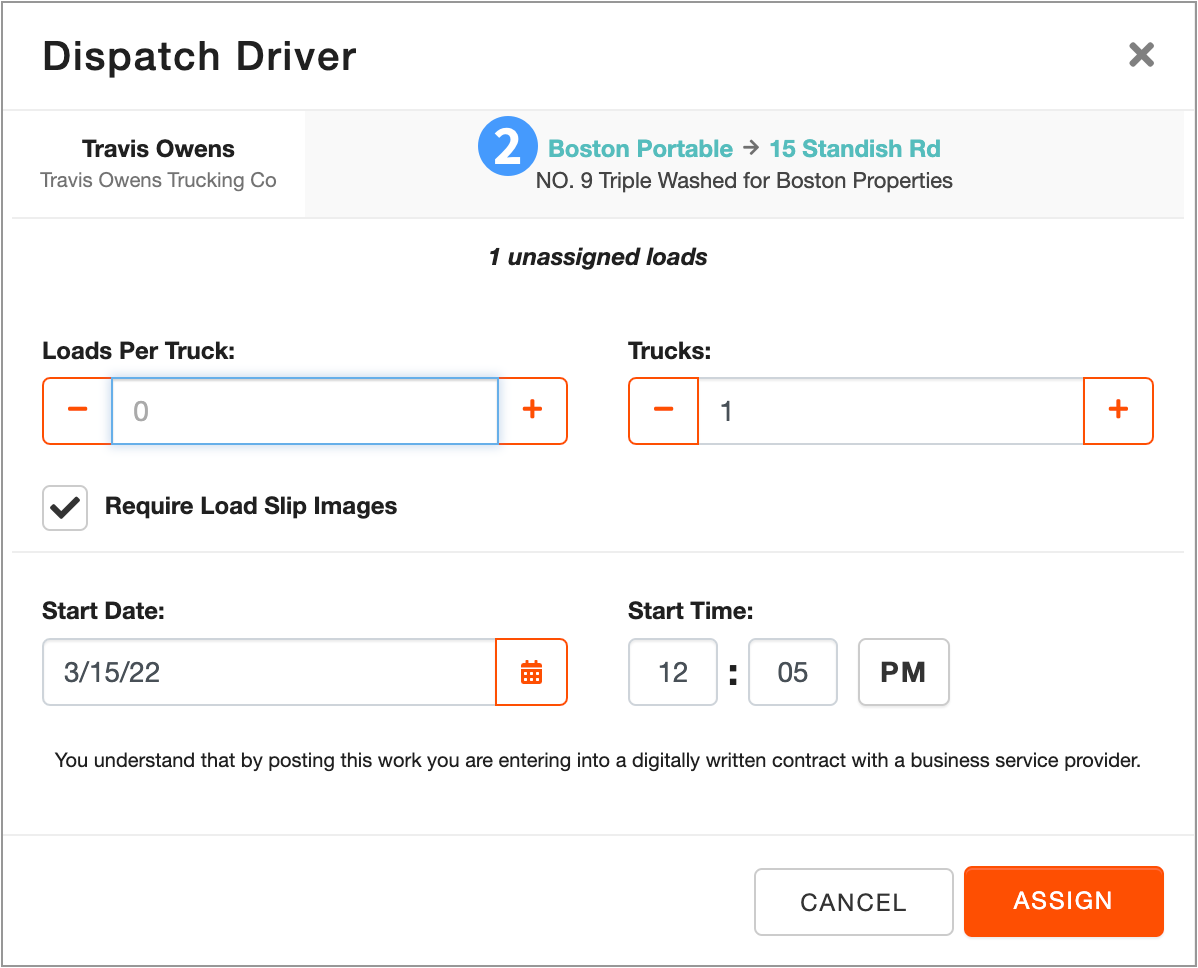 The status icon/circle for Draft dispatch orders is now light green
The "title" color of Draft dispatch orders matches the color of the status icon/circle. This title color will appear anywhere the title appears (e.g., in the Open Dispatch Orders window, in the Fleet window on hauler assignments, in the Dispatch Driver modal, etc.)
We've added a Draft dispatch order tag on the dispatch order "plank" for Draft orders (in the same color green)
Any assignments under a Draft dispatch order show their normal status indicator, but the rollover tooltip text now displays as "Draft -" (e.g., Draft - Requested)
The hauler utilization bar for Draft orders is in the same draft green
Ability to cancel draft orders
We've added the ability to cancel a draft dispatch order directly from the dispatch order shortcut/context menu.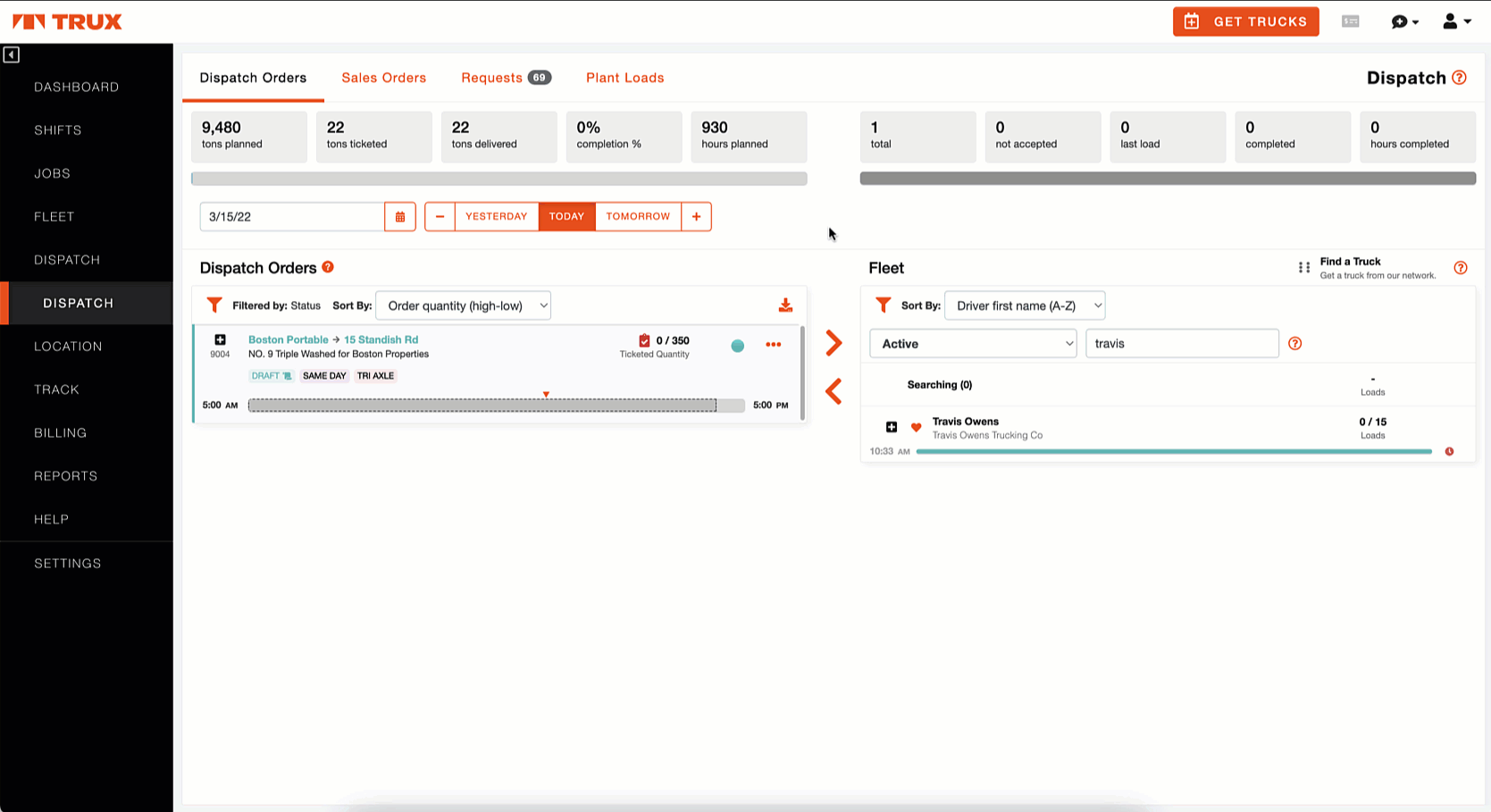 Ability to change a Scheduled Dispatch Order without assignments to Draft
If a Scheduled dispatch order has no assignments, you can now change the order status to Draft. To change the status of a Scheduled order, select Edit from the dispatch order shortcut/context menu and Draft from the Save As dropdown menu, then click SAVE.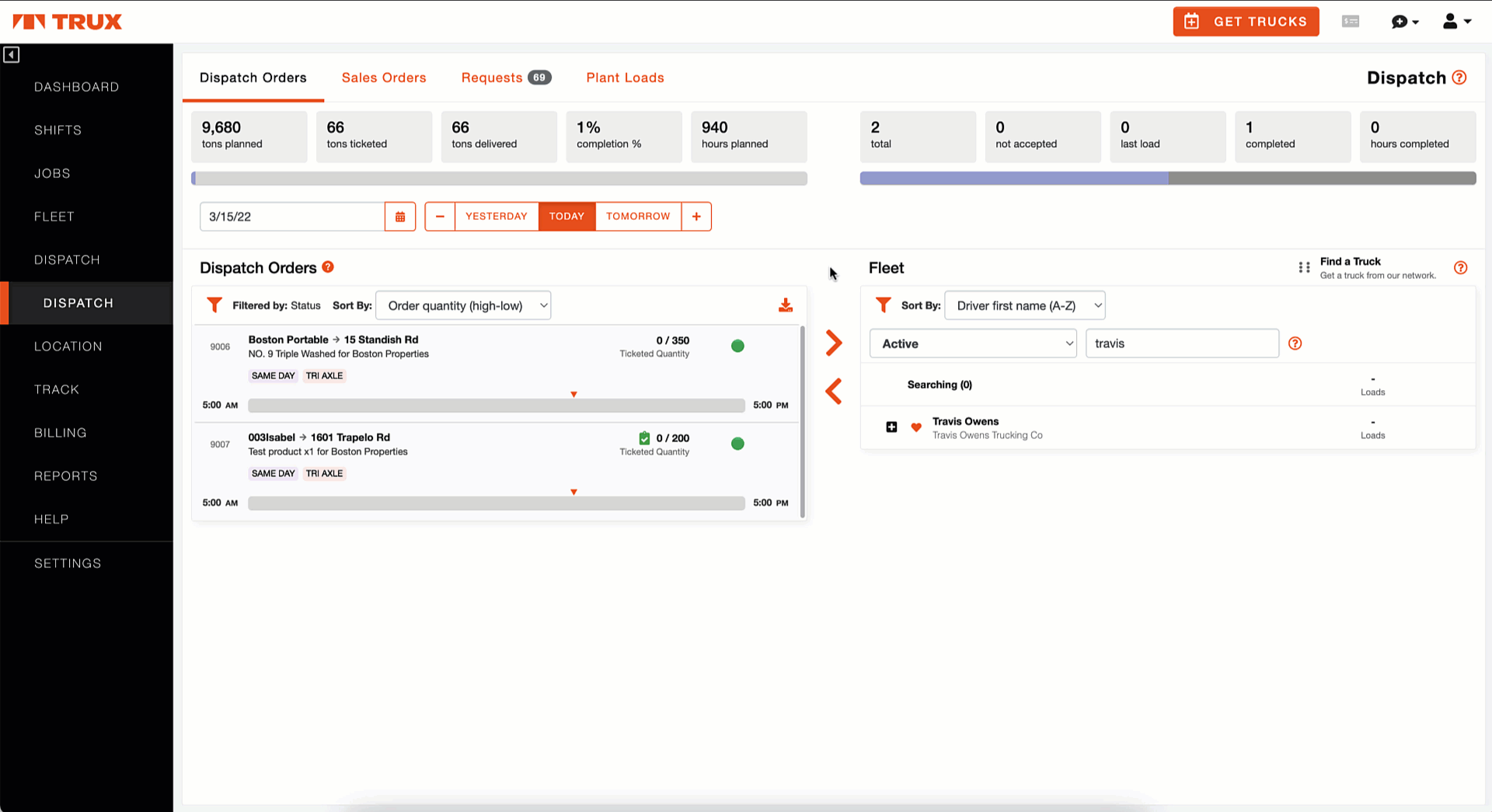 Choose order status when copying a Dispatch Order
Dispatchers can now choose the status (Draft or Scheduled) when creating a new Dispatch Order by copying an existing order. All the existing data (minus the date and assignments) are copied to the new order.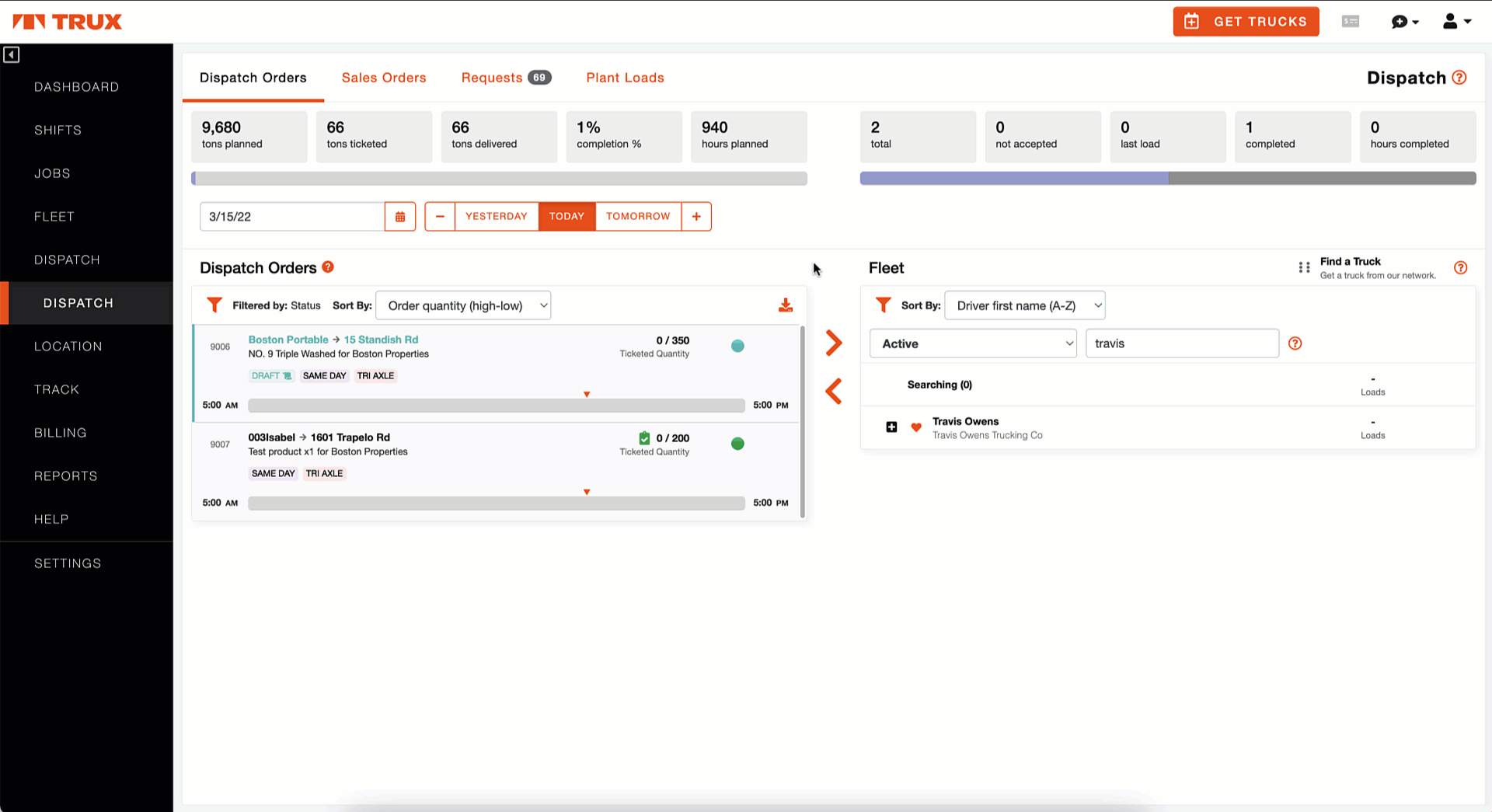 Editable fields in a Draft Dispatch Order
All fields are editable for Dispatch Order with a Draft status, even if there are assignments. Assignments will be updated to reflect any updates made to the parent Dispatch Order.