In order to continue accepting jobs via TRUX, all haulers must add TRUX as additionally insured on their policy. You can update your expiring policy in 3 easy steps.
Pro Tip: Send the following link to your insurance agent and have them update TRUX today!
https://help.truxnow.com/hc/en-us/articles/360041422793-How-do-I-update-my-insurance-with-TRUX-
1. Connect with your insurance agent
All haulers accepting jobs via TRUX must maintain a minimum insurance policy of $1 million in automobile coverage.
Reach out to your insurance provider today to make sure your policy is up to date.
2. List TRUX as Additionally Insured
Have your agent add TRUX as additionally insured (for auto) to your new policy. Make sure we are listed on your Certificate of Insurance (COI). Here is an example of what it will look like: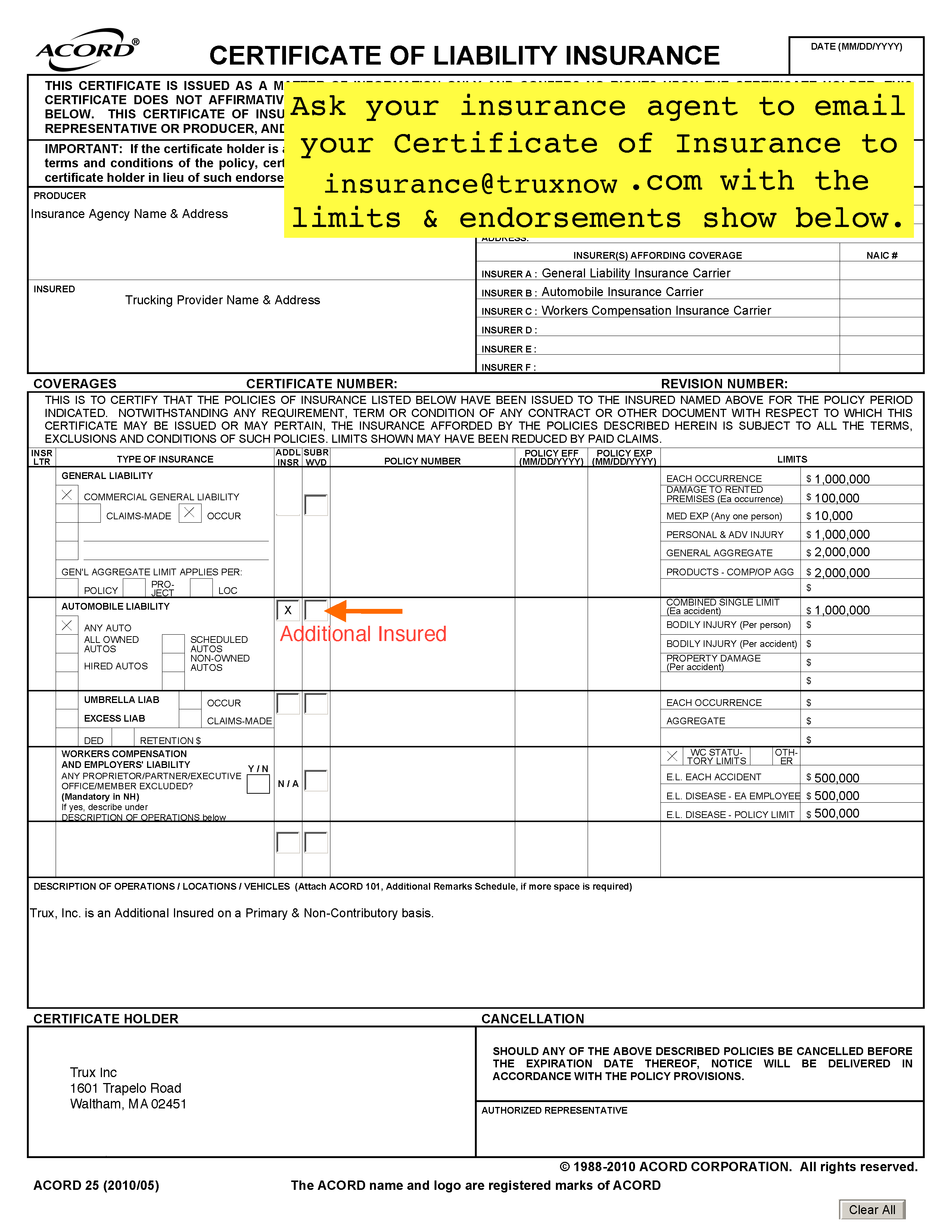 3. Make sure TRUX gets a copy of your new COI
Send a copy of your new COI with TRUX listed as additionally insured to insurance@truxnow.com.
Taking this action today will ensure you are able to continue accepting jobs get to work on the TRUX app!
Contact TRUX Support at support@truxnow.com or (800) 485-1304 with any questions!