What are Push notifications?
Push notifications are pop up alerts that appear on your mobile device that, when tapped, will open an app.

You do not have to be in the app or even have the app open to receive them. They often include more actionable, targeted, and relevant content - for example, a link directly to the Available Jobs screen. Push notifications don't require a cell phone number and thus don't count against any text plan limits or cause you to incur any charges.
Enabling Push notifications for Android
When you first install Trux Drive, you are prompted to give the app permission to send you Push notifications. If you previously denied this permission, you can re-enable it by following these simple steps in your Android Settings. NOTE: These steps may vary slightly depending on your Android device and version.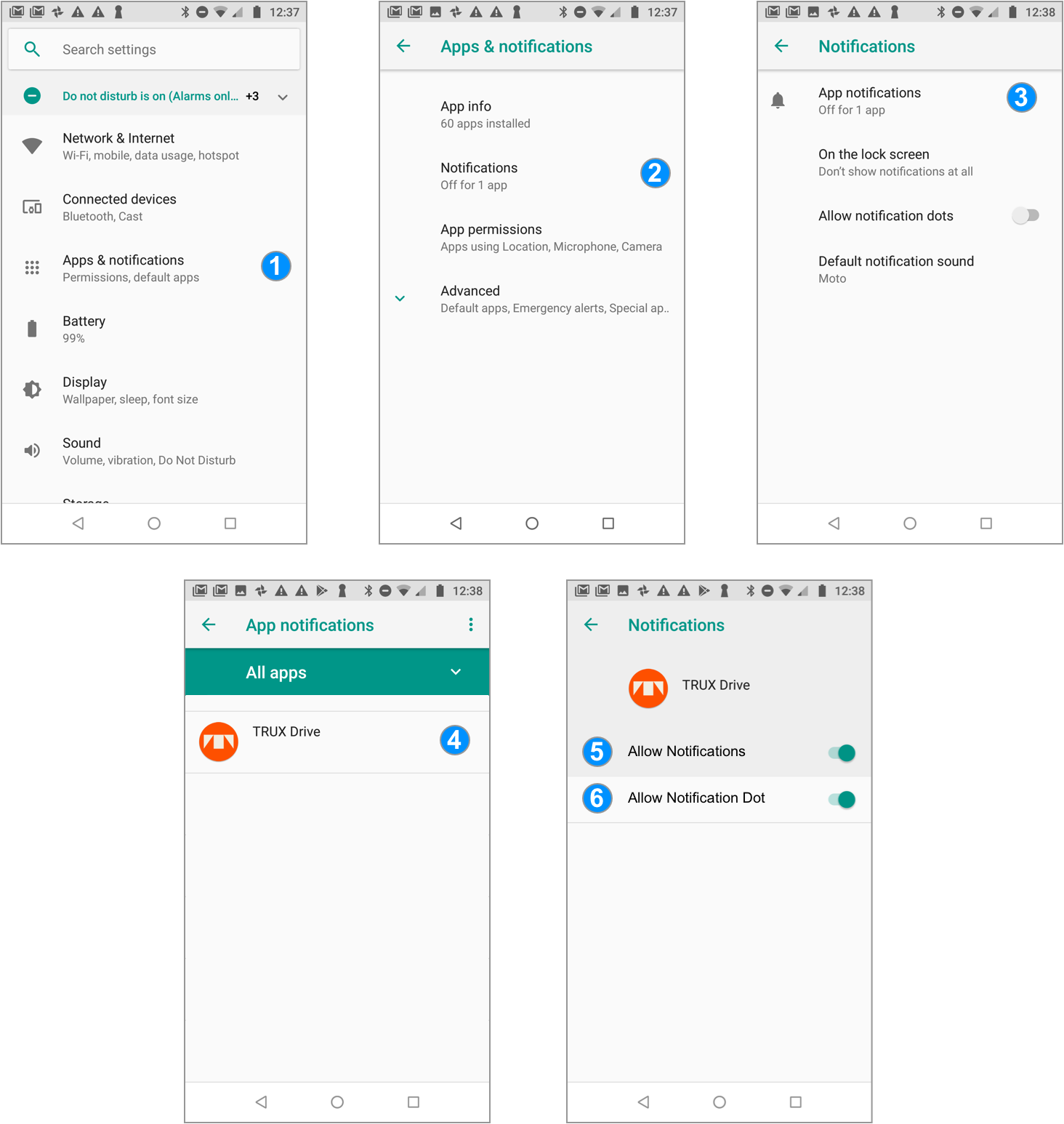 Tap the Settings app on your device. Tap Apps and notifications.
Tap Notifications.
Tap App Notifications.
Scroll to and tap the TRUX Drive app.
Tap Allow Notifications to enable push notifications for TRUX Drive.
Tap Allow Notification Dot to enable a numbered badge to appear on the TRUX Drive app icon on your home screen indicating unread notifications.