Sometimes things change on the job site that impacts your hauling needs. Even the weather can lead to a need to change the start time, shift duration, or other shift details. The good news is, when your needs change, you can edit your shifts. Here's how.
What can you edit?
You can edit any of the following on a shift that is not yet In Progress (e.g., Unassigned, Searching, Requested, or Scheduled).
Shift date(s)
Start time
Start and end locations
Rate Unit - pay by the HOUR, TON, or LOAD)
Rate amount (increase or decrease)
Material type
Whether load slips are required or not
Shift instructions
Select the shift(s) you would like to edit.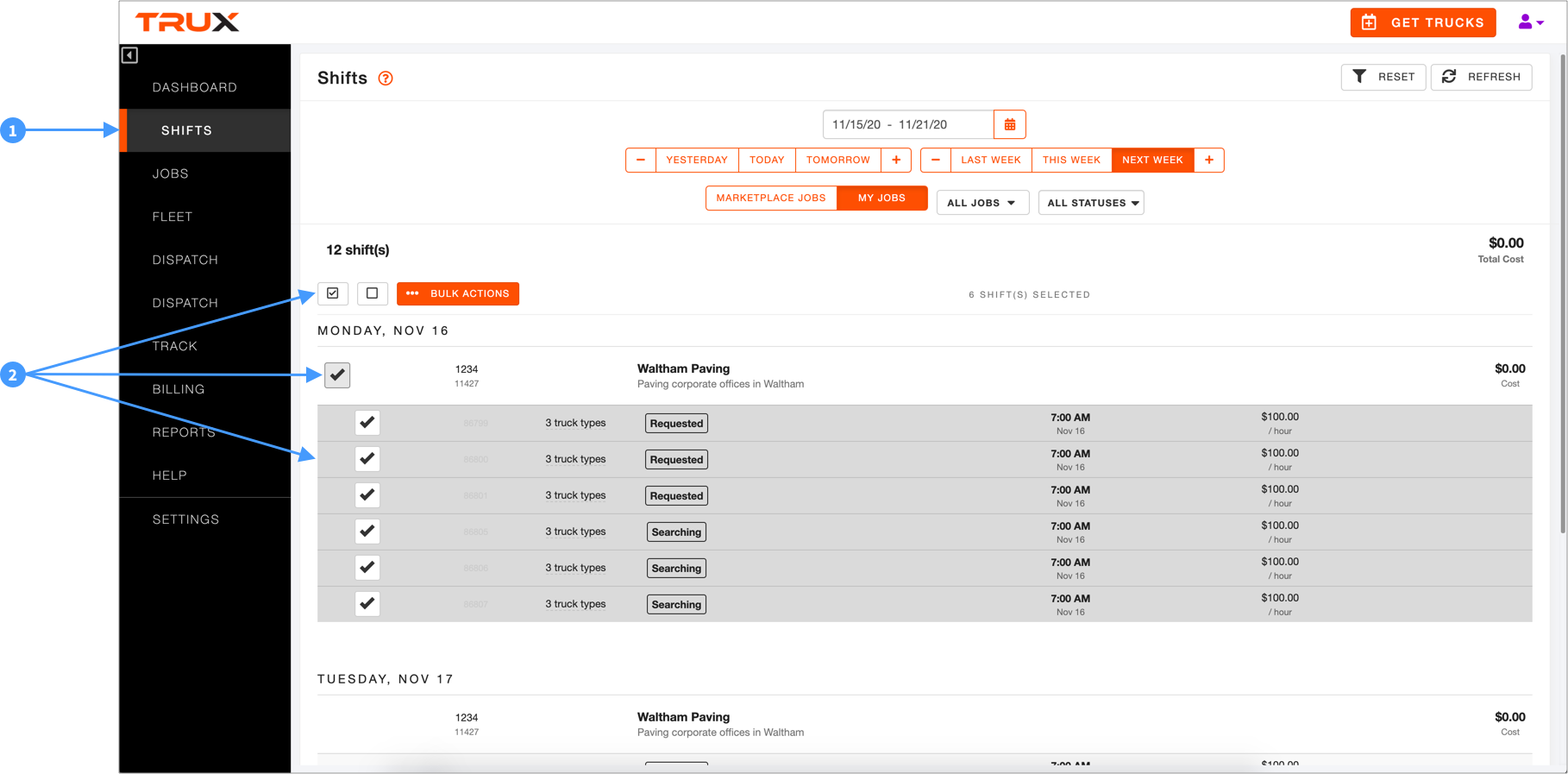 Click the SHIFTS screen.
Click all shifts for the selected date(s), job(s), and status.
Click the BULK ACTIONS button.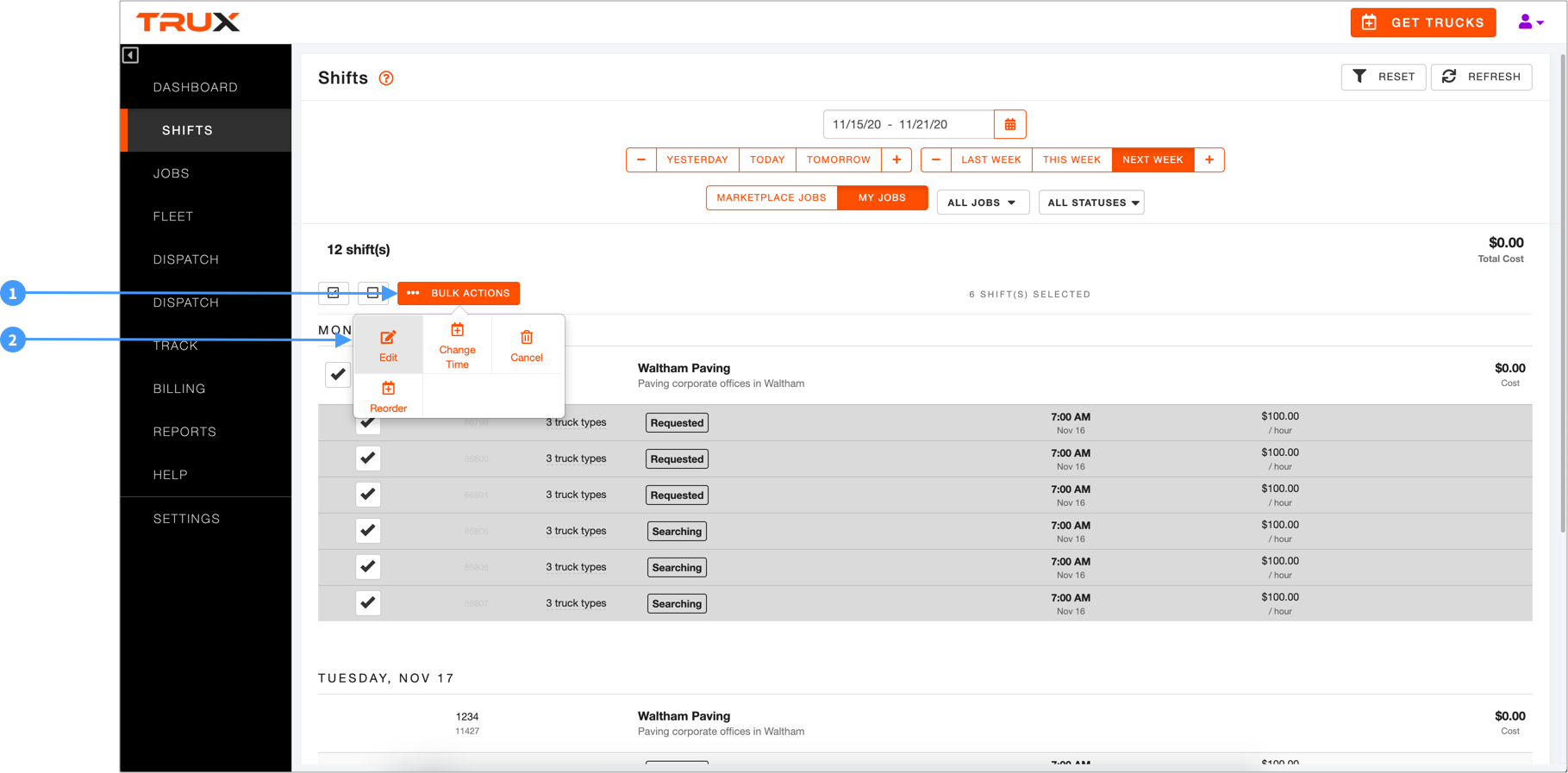 Click BULK ACTIONS.
Click Edit.
Make your edits.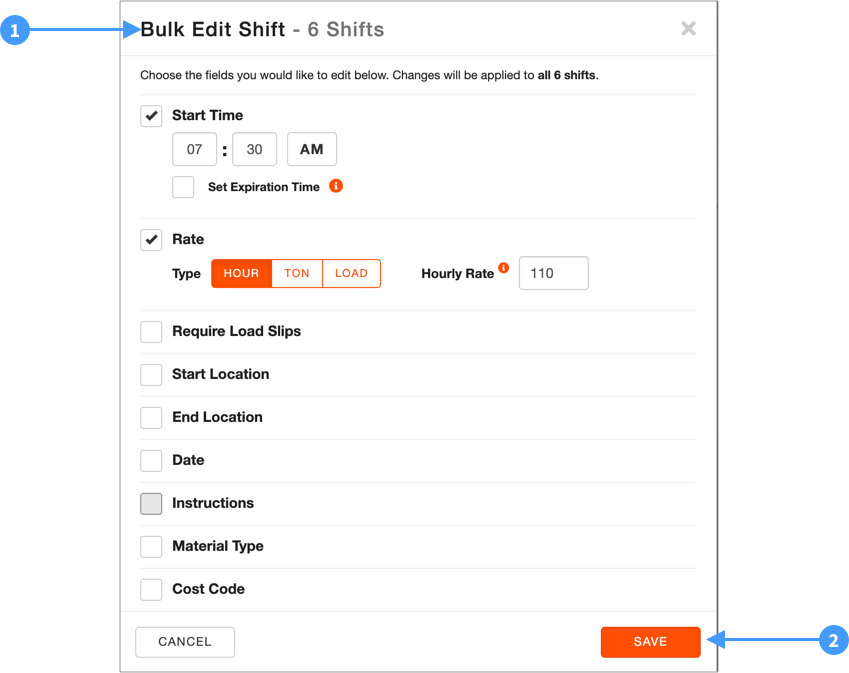 Edit any of the fields/variables on the form.
Click SAVE.
Review and CONFIRM your edits.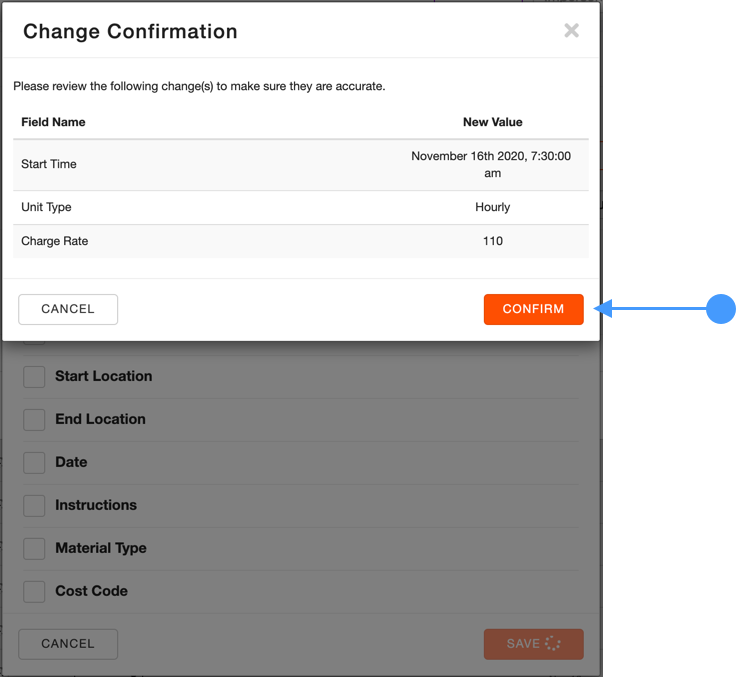 What happens next?
If the edited shifts were already Scheduled, they will revert to Requested (for manual dispatches)/Searching (for dispatches to All Truckers and Favorites First).
If the shift(s) had been accepted/claimed, the truck owner/hauler who accepted the original shift will receive a text message indicating that changes have been made, and they must review and re-accept the shift if it is required based on the edits (see below). The shift moves from My Schedule to Available Jobs in the TRUX mobile app.
The edited shift remains in a Requested status until the hauler reviews and accepts the edited shift or it expires. If/Once the hauler accepts the edited shift, the status will return to a Scheduled status.
Following is a summary of which shift edits will result in requiring the shift to be re-accepted and which will just result in an alert being sent to the trucker notifying them of the changes but not requiring re-acceptance.