A Shift Report allows you to view detailed cycle time from hauler punch-in to geofence entry and exit, to hauler punch-out. You can also view transit time throughout the shift.
See how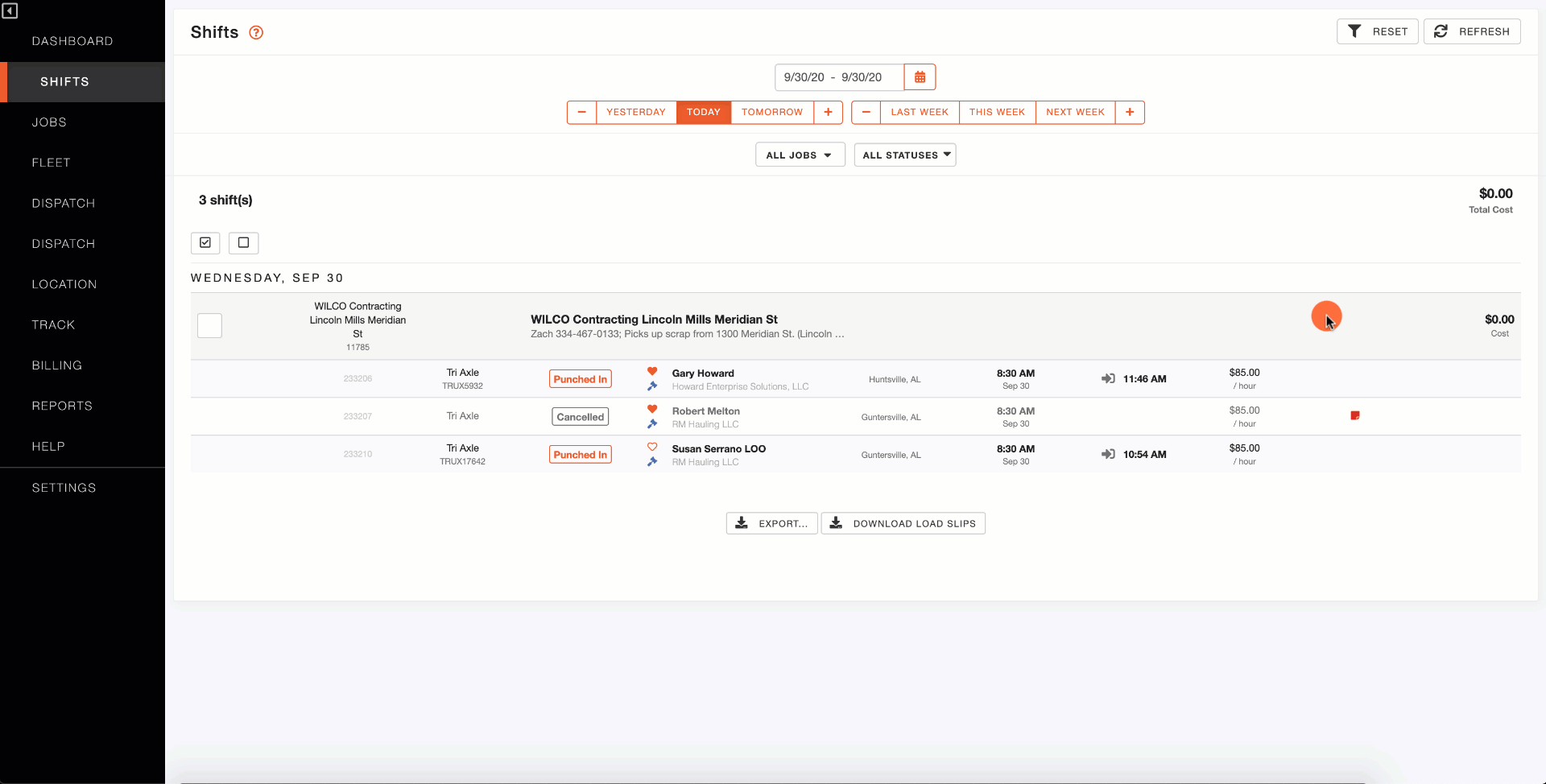 Show me how

Read how
Click SHIFTS on the left navigation menu.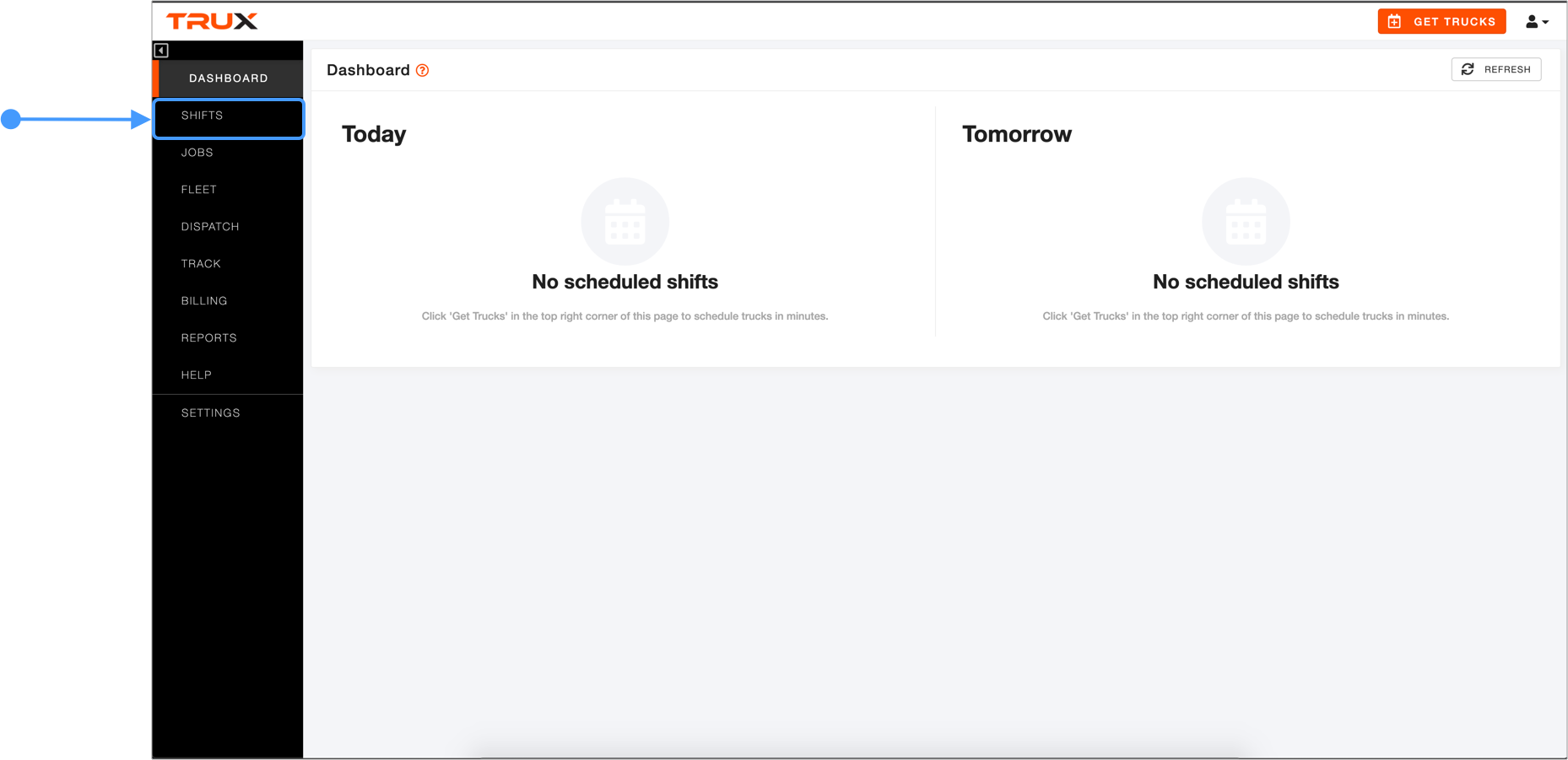 View all of your shifts for the selected date(s) and job(s).
Data Selector

- Select a specific date or a date range.
Day/Week Selector

- Select a relative day (e.g., TODAY, YESTERDAY, etc.) or week.
Job and Status

- Click the drop-down lists to select a specific job and/or one or more shift status options.
Shifts Shortcut Menu

- Hover your mouse over a shift to reveal the shifts shortcut menu . Click the menu to reveal shift action options.
Click Shift Report.
View the Shift Report.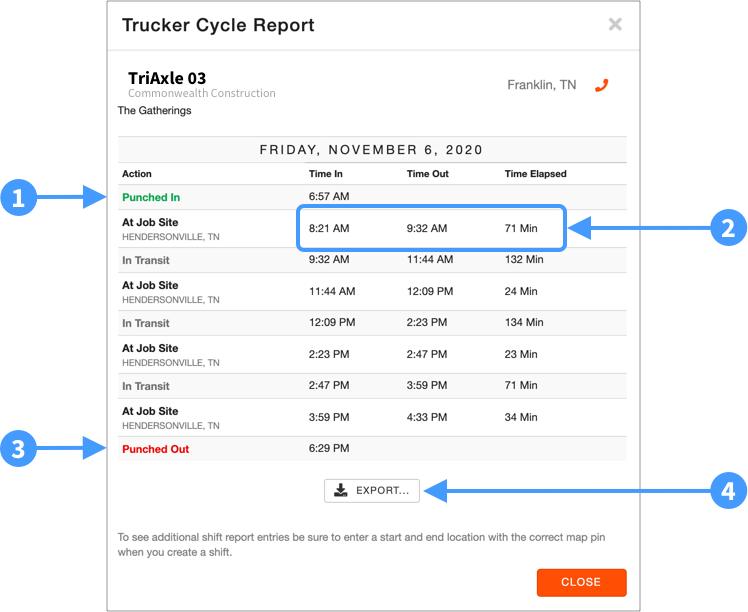 Punch In time.

Geofence entry time, exit time, and elapsed time inside the geofence.

Punch Out time.

Click to EXPORT the shift report as a .csv file.