Truck Drivers get hauling assignments from their owners and brokers and complete jobs using the TRUX mobile app. You can sign up by following the steps below. Or, watch this video to see how.
Download the app
If you received an SMS message from your employer to join TRUX, tap on the link in the message to download and install the app.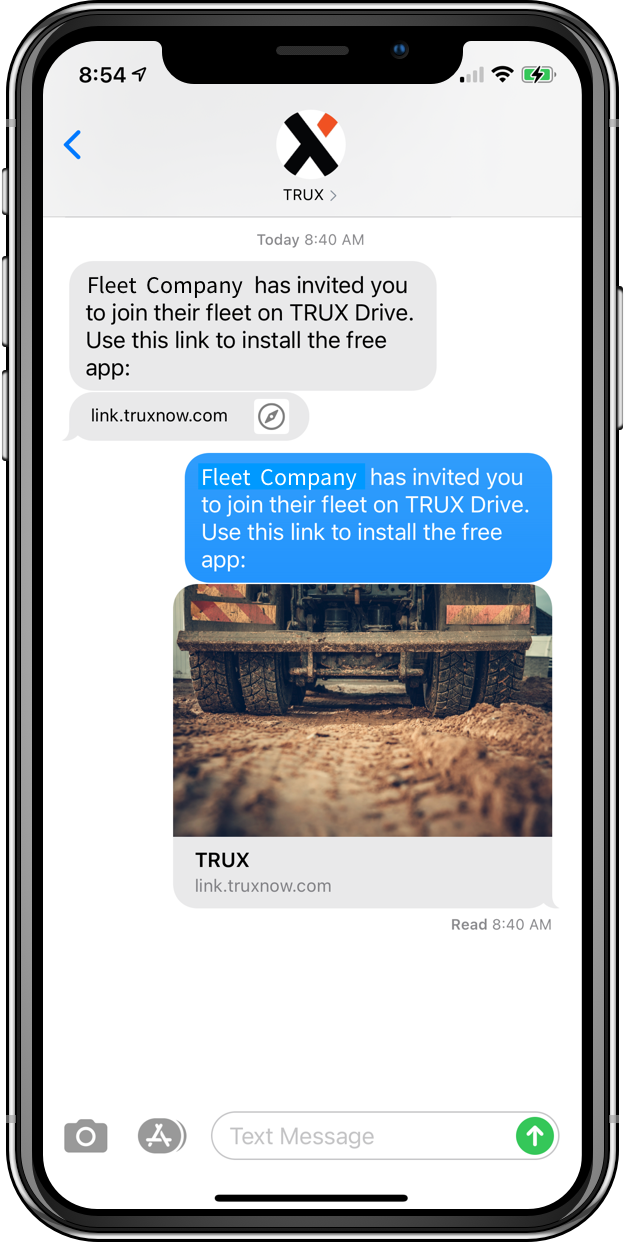 You can also tap the icon below from your mobile device.

Read this article for more information on how to install the app from your device's app store.
Create an account and join a fleet
Once you've downloaded the app to your mobile device, open the app and tap SIGN UP to create an account.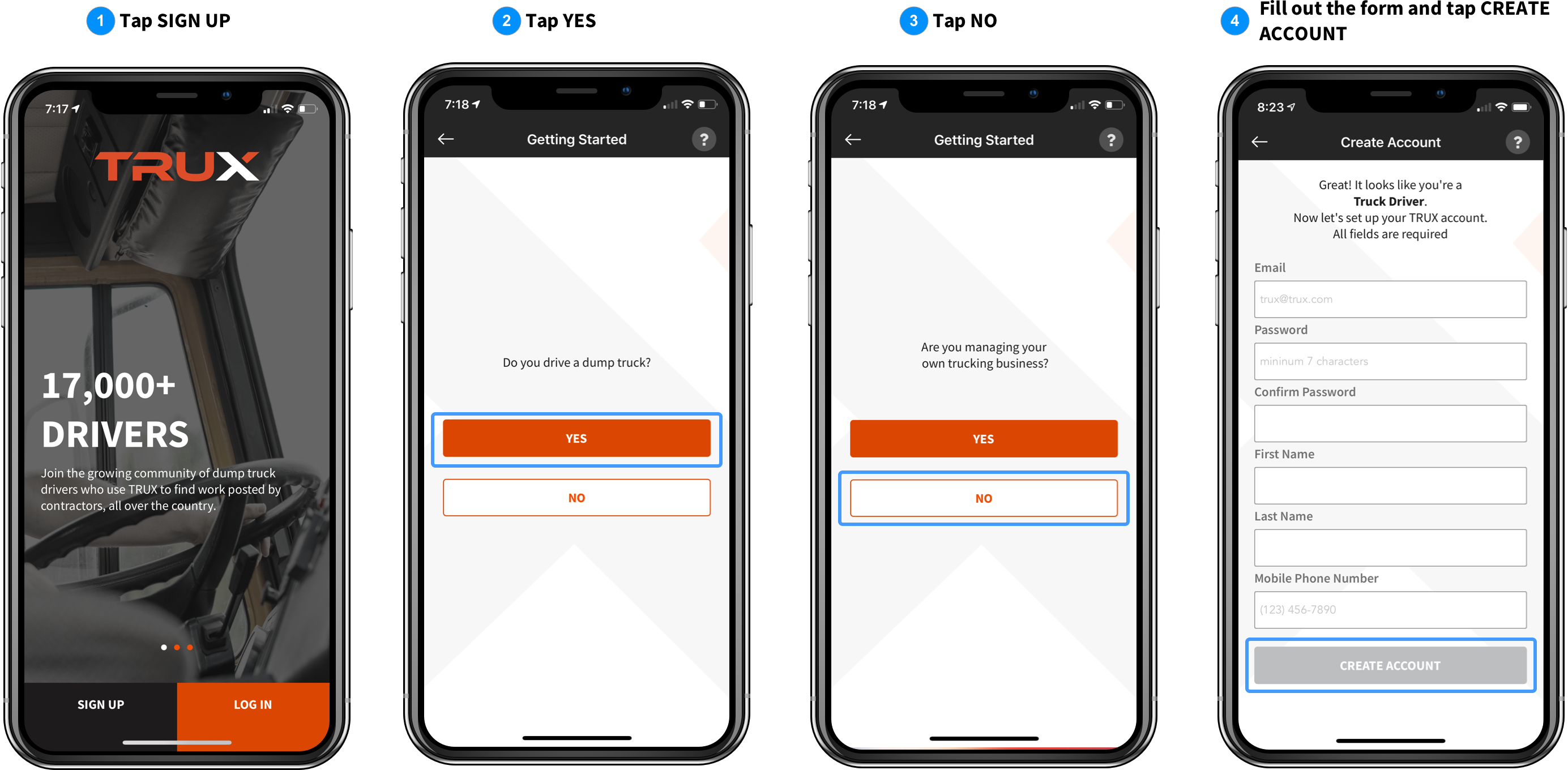 Scan your license
TRUX Drive makes it easy for you to scan and send your CDL directly from within the app.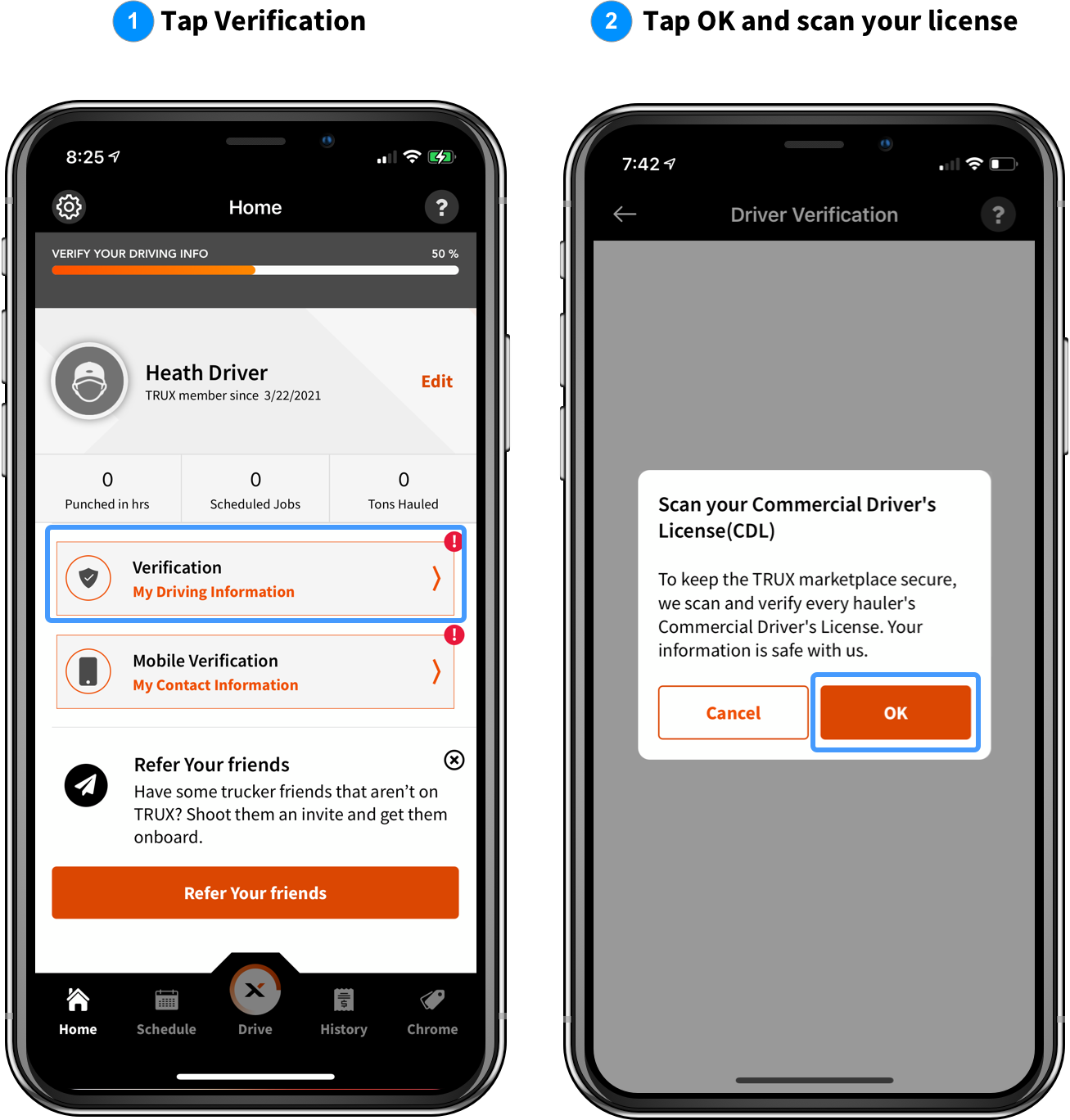 Verify your mobile phone
The next step in the sign-up process is to verify your mobile phone number. TRUX verifies your phone number in order to direct job alerts and text messages regarding scheduled and jobs.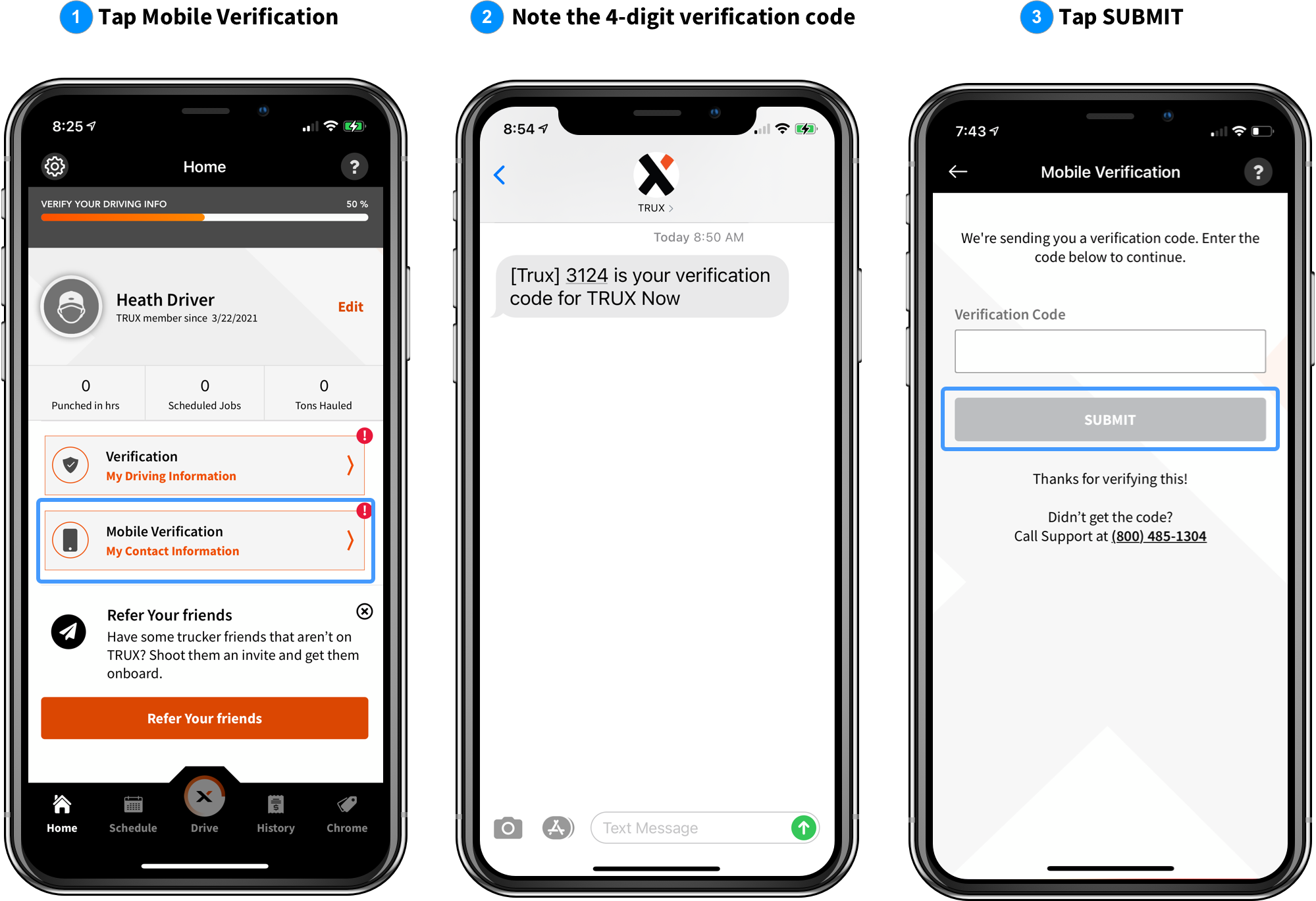 For any questions related to the sign-up process, please contact Signup@TRUXnow.com and/or call 617-616-2655.
For other questions not related to sign-up, contact TRUX support @ 800-485-1304 or Support@truxnow.com.