Truck Drivers can view their job History by week and by job. Watch this video to see how.
From any screen, tap History.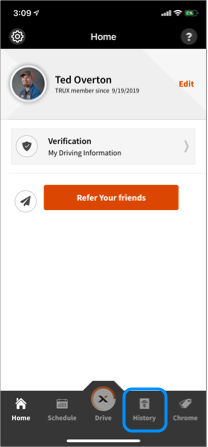 Tap a week to view all completed jobs during that week.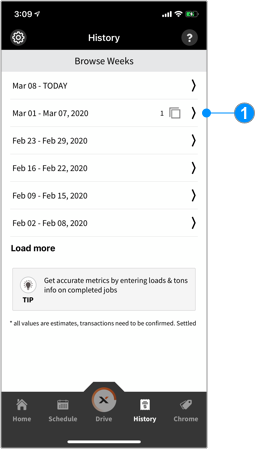 Job Details - Tap on a week to view the job details for that week. You can also access load slips for each shift/load (where available and uploaded), and punch in and out times.
Tap on an individual job to view the selected job's details.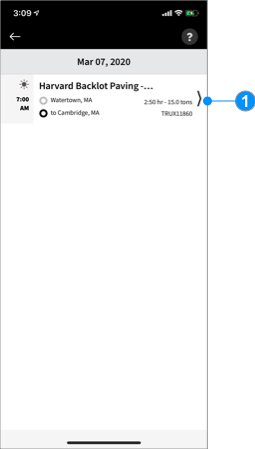 Completed Jobs - All jobs that you and your drivers completed during the selected week listed by day.
Tap Info to view the completed job's details.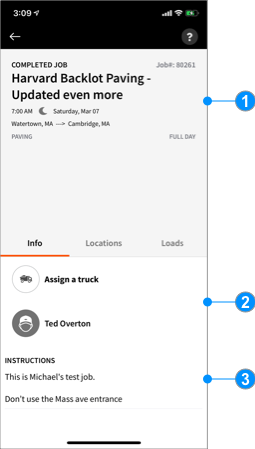 Complete job details
The truck, TRUX ID, and Driver who completed the job (that's you!)
Job instructions
Tap Locations to view Start and End Locations for the job.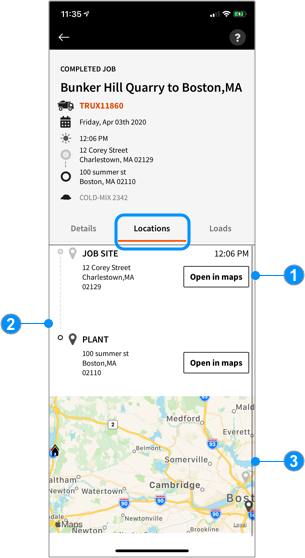 Tap Open in maps

to open your device's default mapping app to navigate to the JOB SITE or the PLANT. The address will be pre-populated.

The Start (JOB SITE) and End (PLANT) addresses are shown.

On the map, you may see icons for the job Start Location, in this case, the JOB SITE ( ), the End Location, in this case, the PLANT ( ), and your Company location ( ).
Tap Loads to view the tonnage for each load and access load slips.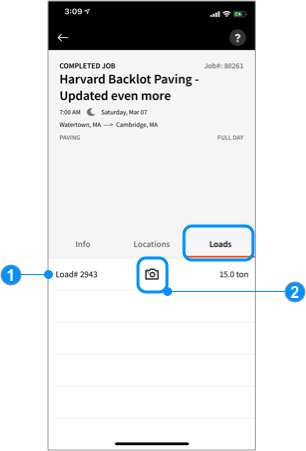 Tap on a row to view or edit the load details.
Tap on the camera ( ) icon to view an individual load slip image.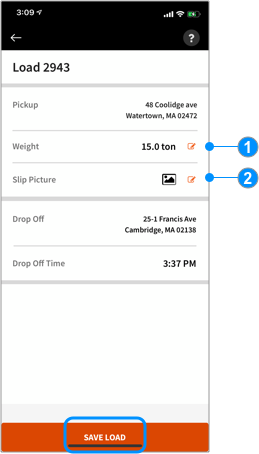 Tap the orange edit icon to edit the number of tons delivered.
Tap the orange edit icon to replace the load slip image with a new image. This will launch your smartphone's camera app where you can take a new picture of the load slip.
Tap SAVE LOAD if you make either of the above edits or tap the back arrow if no edits were made.