Many jobs, particularly those that are paid based on tonnage, require you to upload your load slips upon completion of your delivery. Uploading a load slip is easy with TRUX. In order to upload a load slip, you have to provide the TRUX app with access to your device's camera app.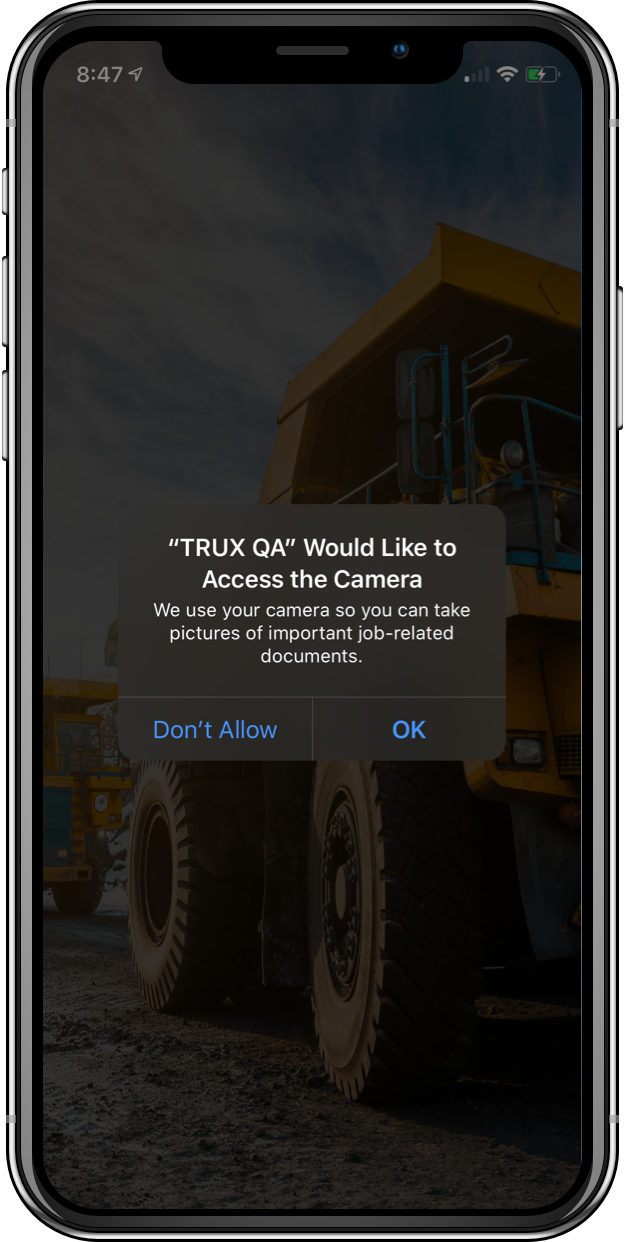 You will only have to do this once, the first time you upload a slip after installing the app. Watch this video so see how.
Pictures of load slips you take with the TRUX app are not stored on your device. They are uploaded directly to the TRUX system when you tap Save Load.