TRUX is always updating, improving, and adding new features to our mobile apps. But in order to benefit from these updates, you have to update the app on your mobile device. While this is an easy process, you can make it even easier by turning on automatic updates for your Apple or Android device. Here's how.
Select your device below to jump to that section.
Apple (iOS) Devices
On your iPhone, go to Settings and tap your Apple ID (Your Name).
Tap iTunes & App Store.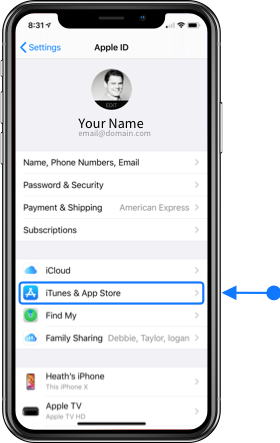 Tap the Automatic Downloads button to enable.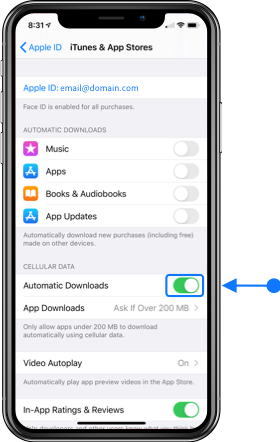 Android Devices
NOTE: These screens are from a Moto g5s plus device, but the steps should be very similar on every Android device. On your iPhone, open the Google Play Store app.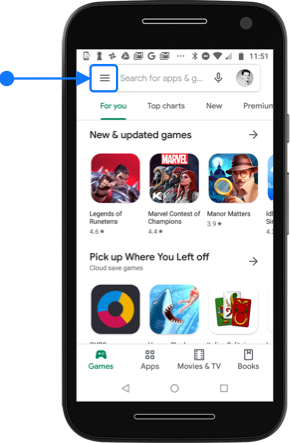 Tap Menu (

) and Settings.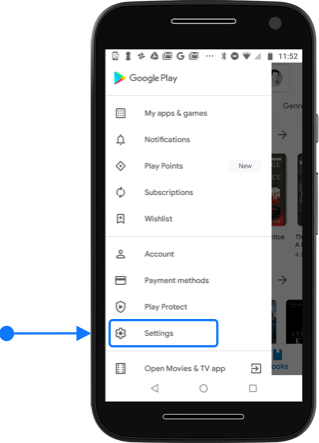 Tap Auto-update apps.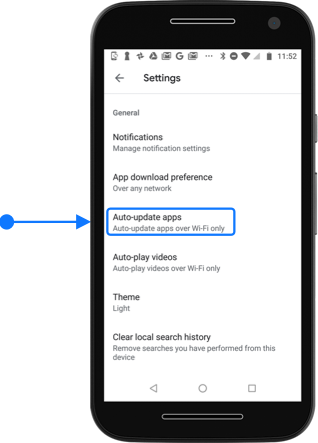 Select Over any network or Over Wi-Fi only. NOTE: The TRUX app is roughly 25 MB +/-, which is very small relative to most other apps. So downloading over any network should not consume much of your data plan.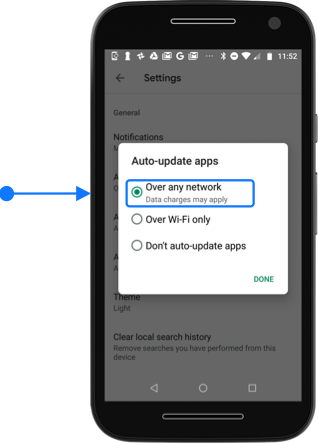 Contact TRUX support @ 800-485-1304 or Support@truxnow.com with questions about updating your apps or any other general questions.