As a Truck Owner, you must have drivers on your TRUX Drive account in order to accept/claim and assign jobs to them. This article shows you how to add (invite) your drivers to your account. You can also see how it's done in this video.
To add a driver as a Truck Owner:
From the Home screen, tap Company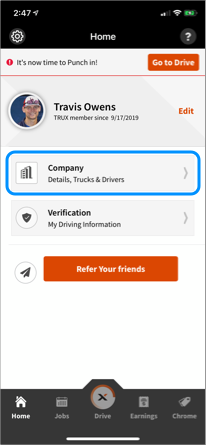 On the Drivers tab, tap Invite Driver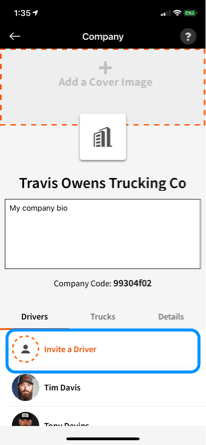 Tap Text to send your driver a text message with an invitation and link to download TRUX Drive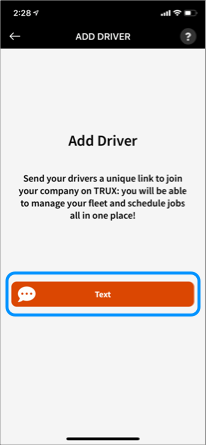 Enter your driver's mobile phone number to send the message with a link to the Drive app. NOTE: You can send a message with the invitation and link to a single driver or multiple drivers at once.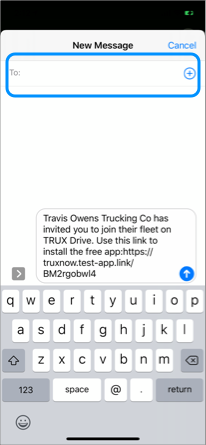 Your driver will receive the following message. Tapping the TRUX link will take them to the appropriate app store for their device (Apple App Store for iPhones or Google Play Store for Android devices).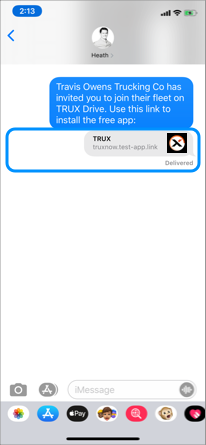 Once installed, your driver will be prompted to sign up with their email/mobile phone number and your company code (which will be automatically added from the message you sent them in the invitation above). You can send your drivers this link to show them how.
And that's it!