Brokers use TRUX to find more jobs for their third-party/brokered haulers and get paid faster. You can sign up in 3 simple steps shown below. Or, watch this video to see how.
Step 1: Create a user name and password
Go to https://app.truxnow.com/signup and create a username (your email address) and a password.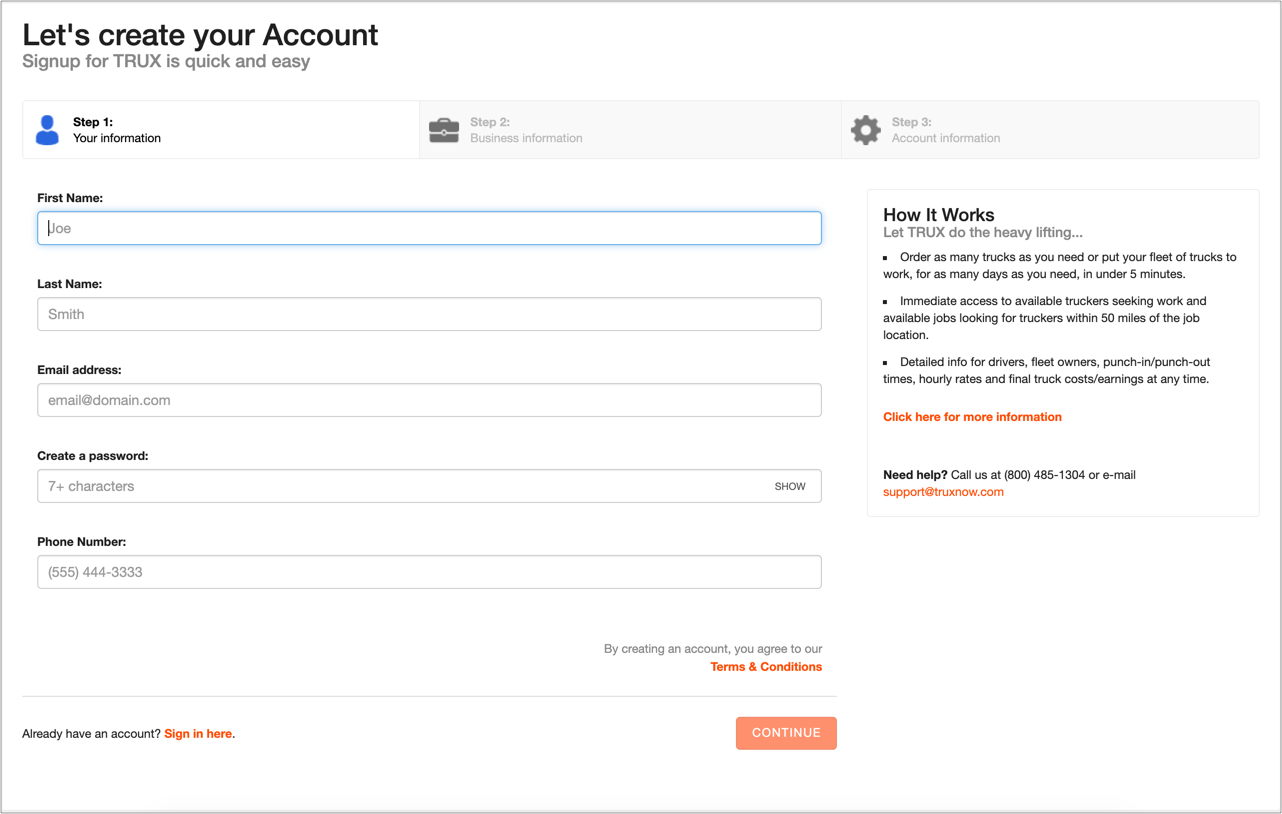 Step 2: Enter your Business Information
Enter your business information and tell us how you plan to use TRUX.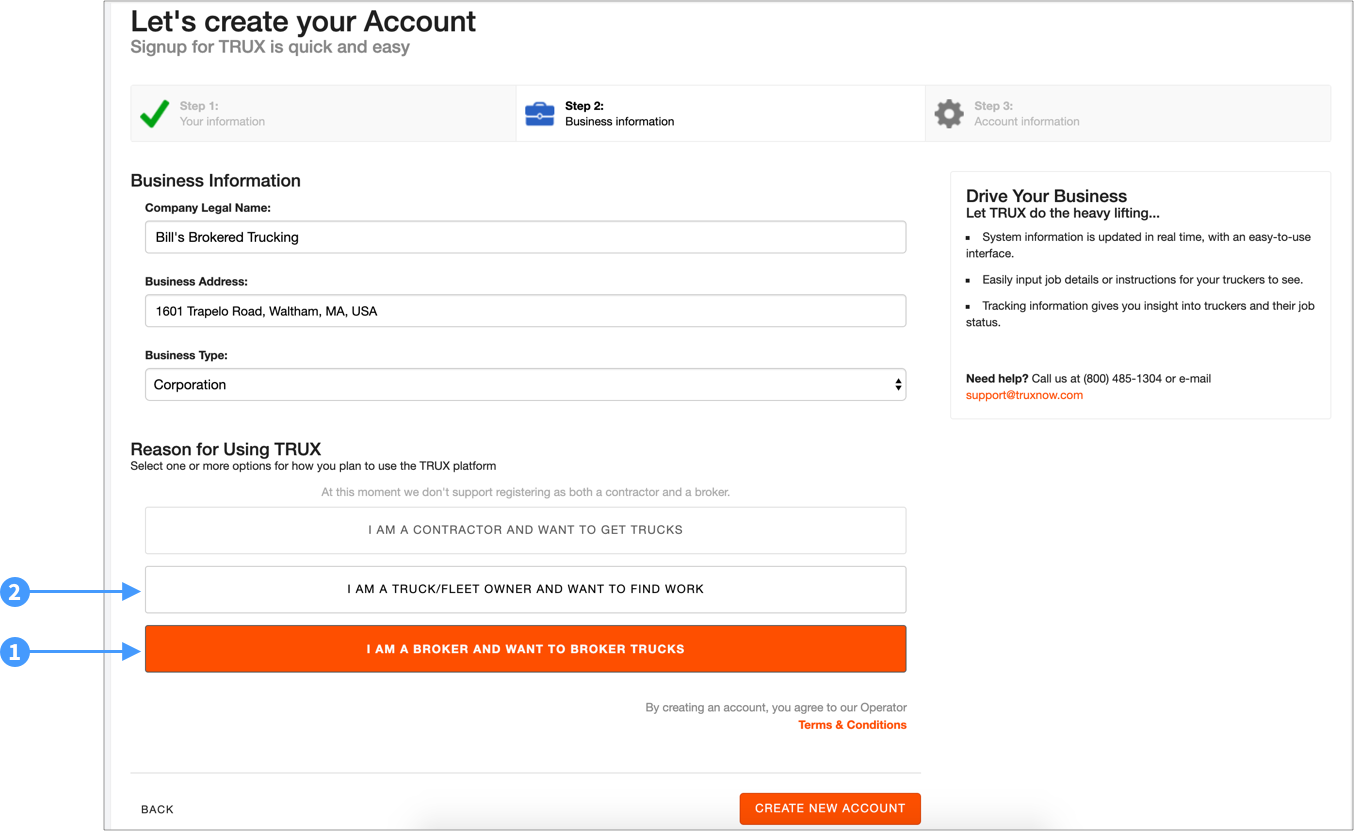 As a Broker, you should select the 3rd button indicating you wish to use TRUX to find work for your third-party (brokered) haulers.

If you also own trucks and employ drivers and would like to use TRUX to find and accept work for you and your drivers, you should also select the 2nd button.
Step 3: Enter your Account and Insurance Information
We need your insurance information in the third and final step.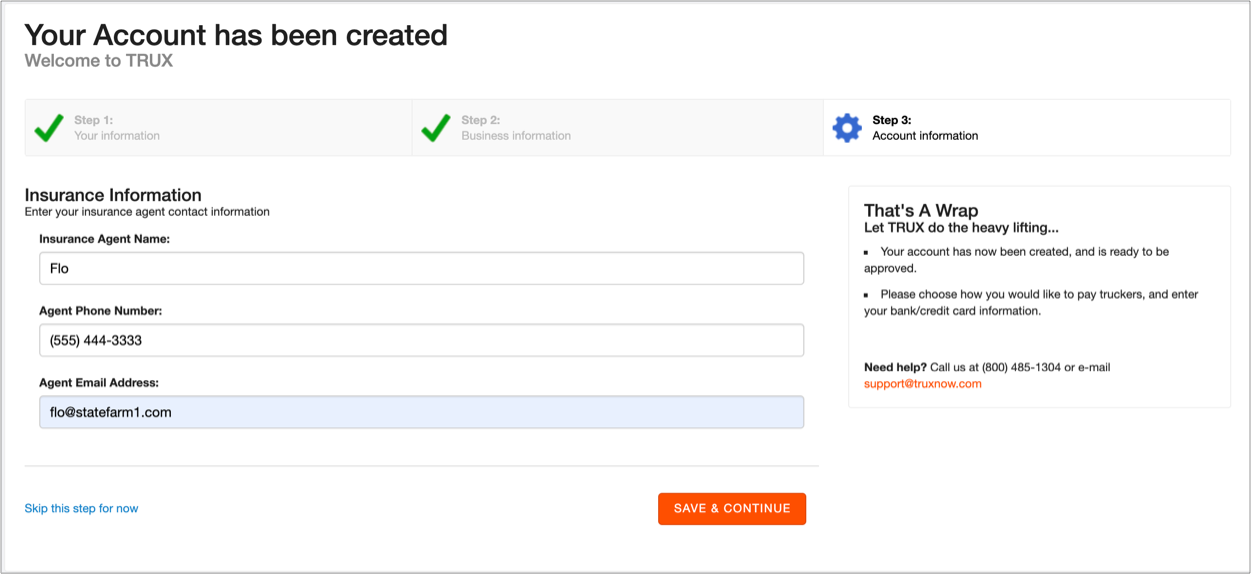 And that's it!
Sign up via TRUX mobile app
If you prefer, you can also sign up via the TRUX mobile app.
Step 1: Download the app
While on your mobile device, click on the icon below to download and install the app.

Read this article for more information on how to install the app from your device's app store.
Step 2: Create an account
Once you've downloaded the app to your mobile phone, open the app and tap Sign Up to create an account.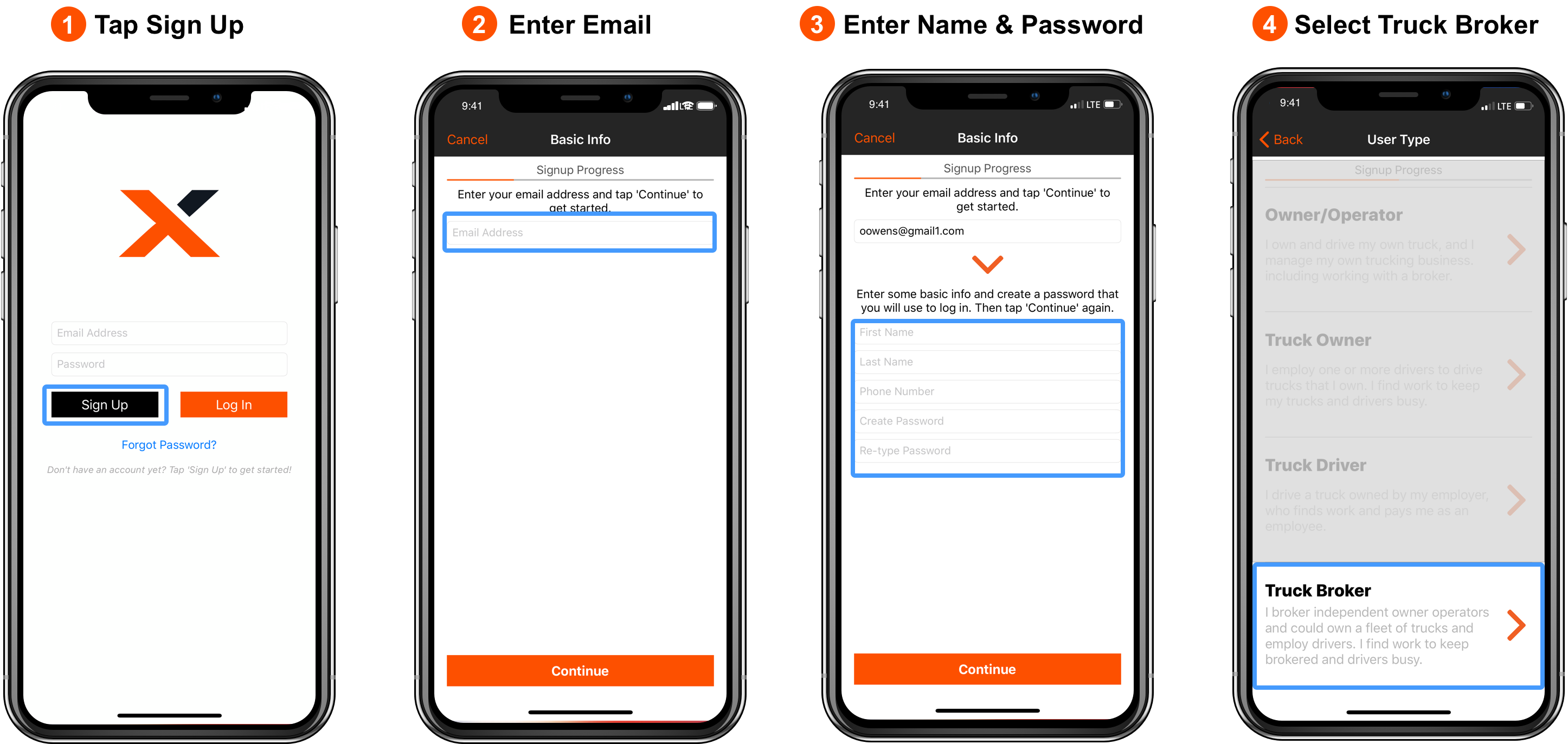 Enter the details and mailing address of your business and your insurance provider. We need this information so we know to whom where we should send your weekly checks. We also need your Employer Identification Number (EIN) or social security number (if you are a Sole Proprietor) for tax purposes. View our privacy policy for more information.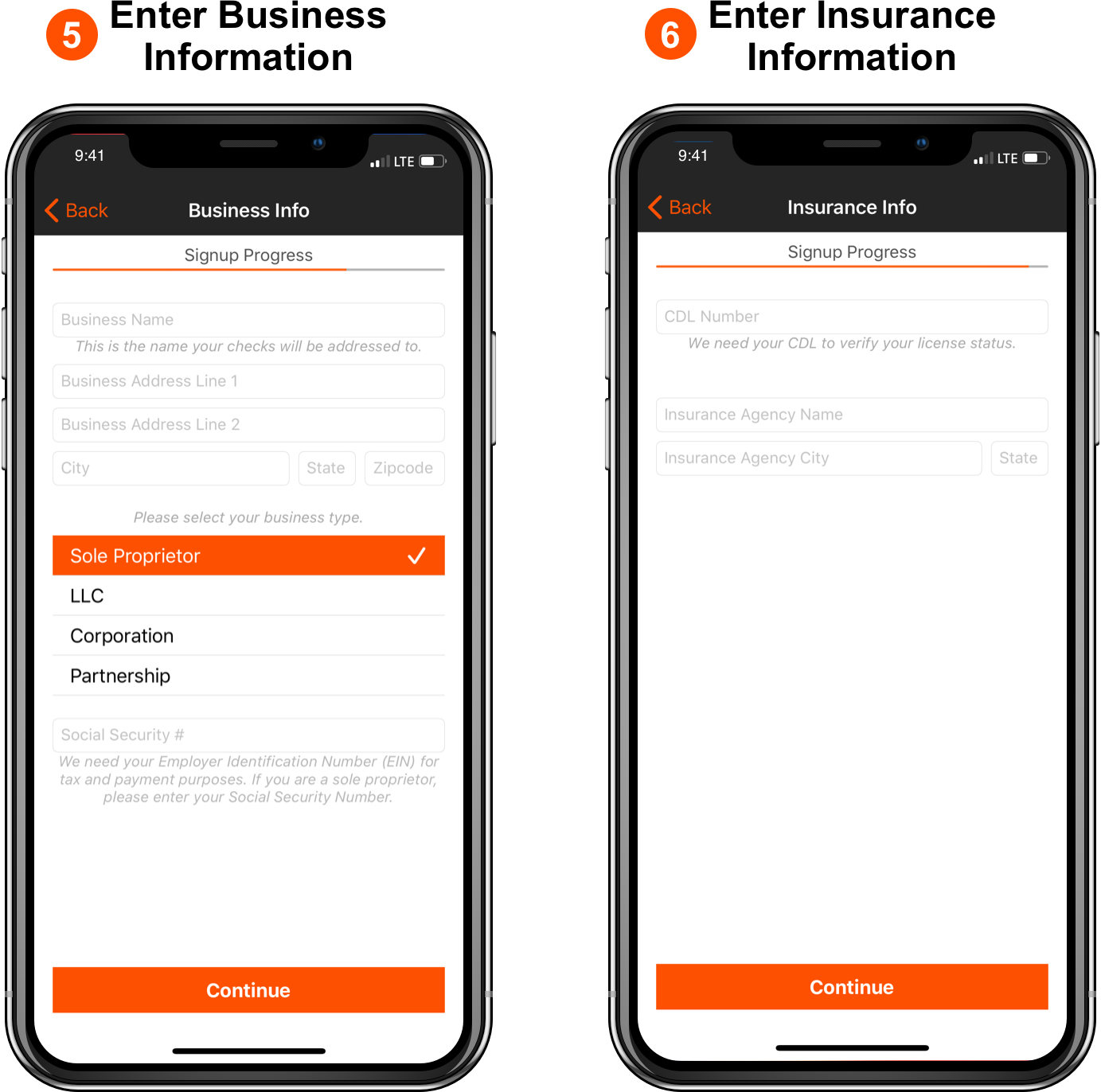 Soon after you have completed your account, you will receive an email with an 8-digit code that your drivers will need to use when creating their account. Send this 8-digit code to all of your brokered owners. Once they create their account using your code, your accounts will be linked, and you will be able to start assigning jobs to them.
Step 3: Confirm Insurance
In order to complete your TRUX account sign-up, we will need a Certificate of Insurance (COI) from your insurance agency in order to approve your account. This is the final step before you can start finding and accepting jobs on TRUX! You can read more about our insurance requirements here.
Please have your COI sent to insurance@truxnow.com OR contact our TRUX account sign-up line at 617-616-2655. Once your COI is approved, we will notify you via SMS and email to let you know you are ready to start using TRUX!
For any questions related to sign-up and approval process, please contact Signup@TRUXnow.com and/or call 617-616-2655.
For other questions not related to sign-up, contact TRUX support @ 800-485-1304 or Support@truxnow.com.