Release Date: 09/02/2021
Download Load Ticket Image Choice
Dispatchers now have the option to choose what type of load ticket image they want to download - hauler-uploaded load ticket images or e-Ticket images. When you click DOWNLOAD LOAD SLIPS from the View All Loads modal, you will see one of the following messages:
Choose Images (hauler-uploaded images) or E-Ticket Documents where e-Tickets are available.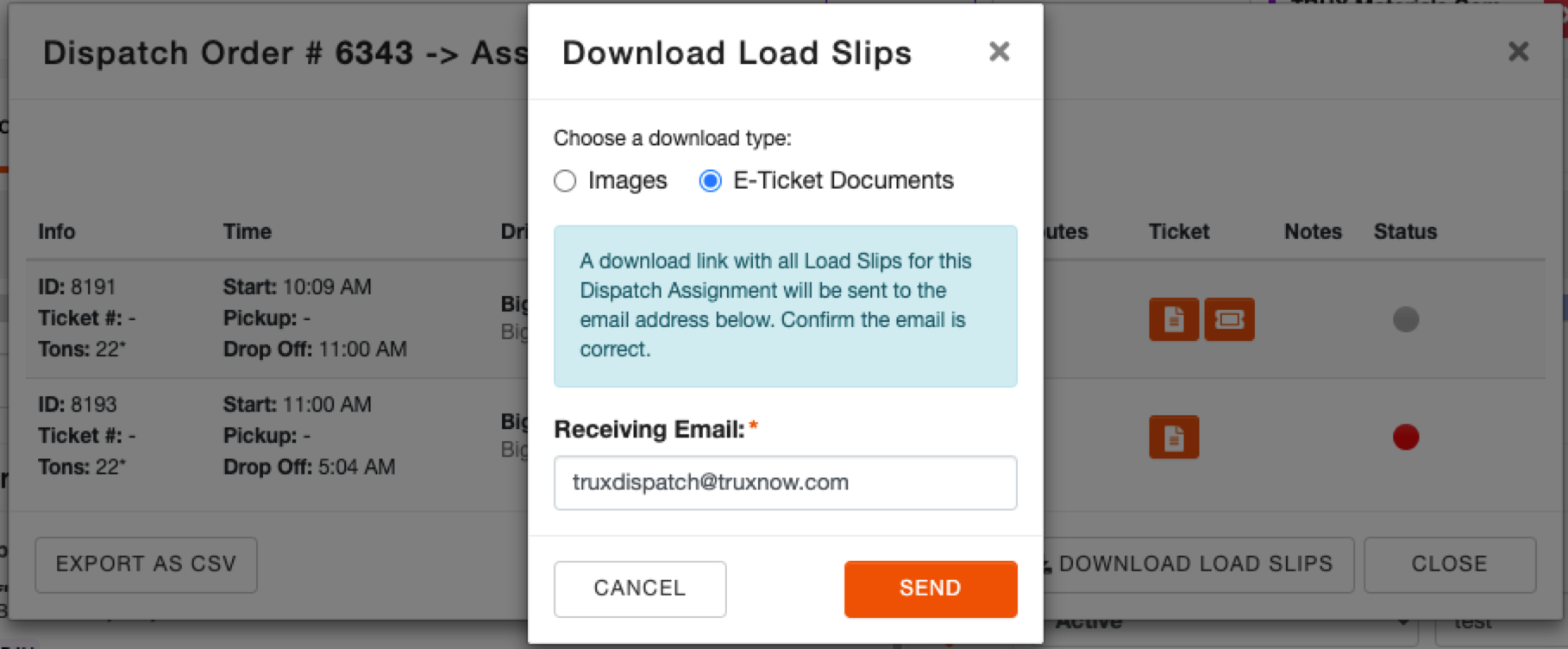 OR
Choose Images and E-Ticket Documents are not selectable where e-Tickets are not available.