Trux makes it easy to forward work to 3rd party haulers.
See how
Show me how
Click the button below to be guided through how to do this within Trux.

Read how
Forward work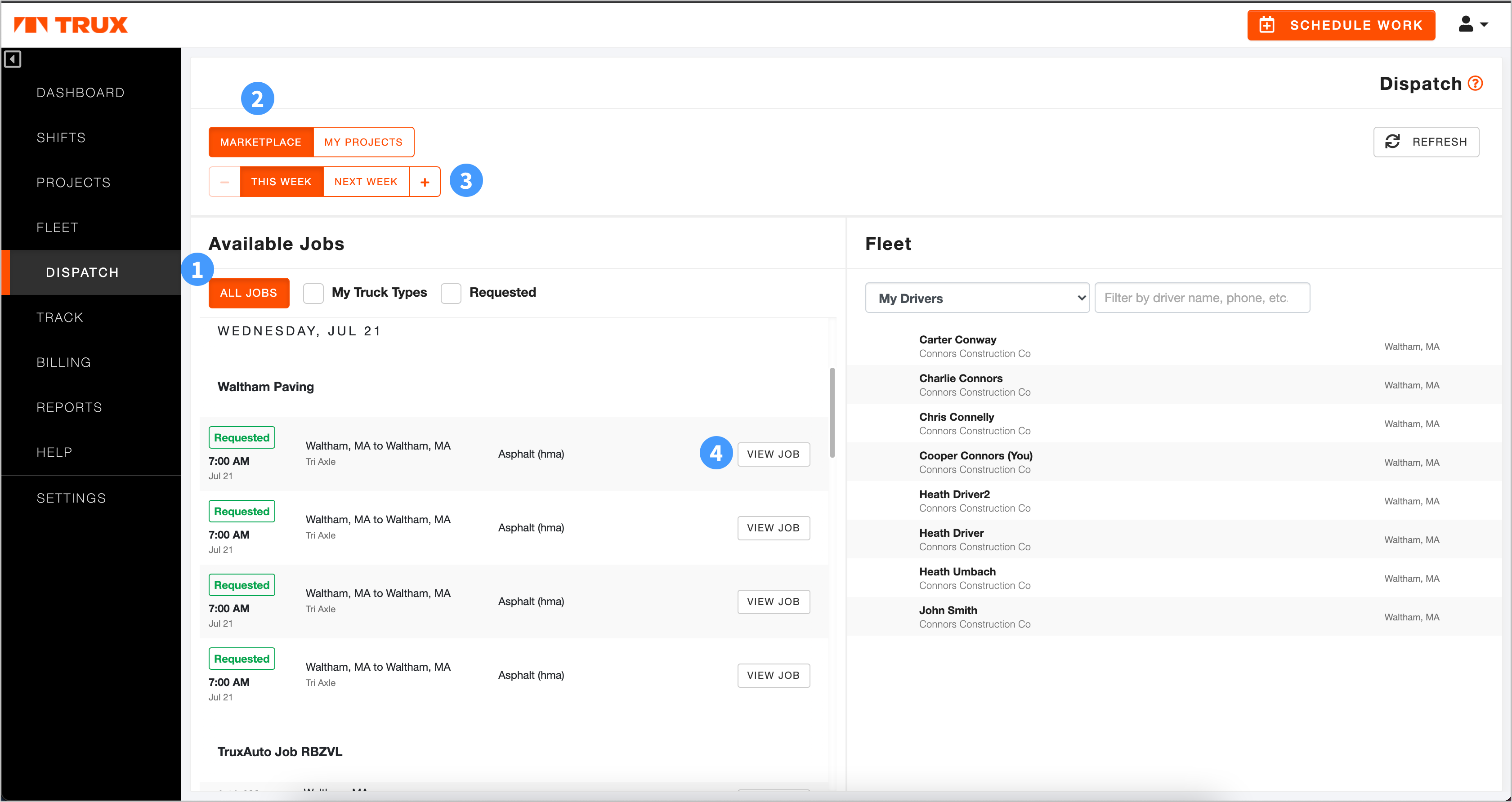 Click the

DISPATCH

screen on the left navigation menu.
Click the MARKETPLACE button to view available work.

Filter available work by week.

Click VIEW JOB to view the job details.




To forward work to a 3rd party hauler, click the FAVORITES button.
Select the 3rd party hauler to whom you would like to forward the work.




Click the FORWARD button.




The job has been forwarded to your selected 3rd party hauler and will be notified. Click OK.



Click the SHIFTS screen.
Your forwarded work will have a status of Forwarded until the 3rd party hauler accepts. Once accepted, the status will change to Scheduled.