You can easily keep track of where haulers are on their way to/from your job site in TRUX. You can do this from two places - the SHIFTS screen and the TRACK screen.
See how
Read how
Tap the Menu button.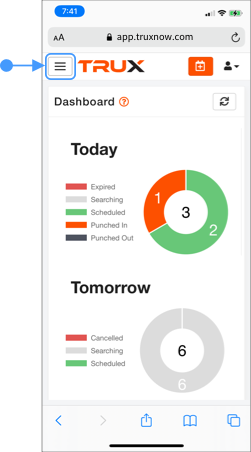 Tap the SHIFTS button.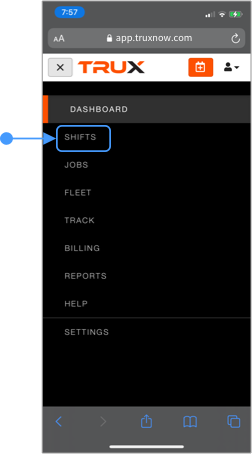 View your shifts for the selected date(s), jobs, and status. Tap an In Progress shift.
Tap the map icon.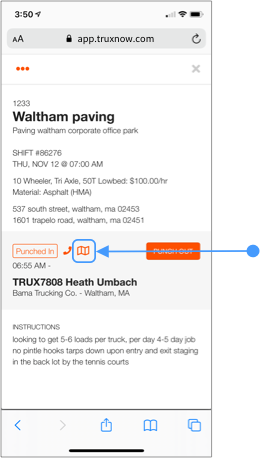 View the hauler's current, time-stamped location on the map as well as where and when they punched -in to the shift.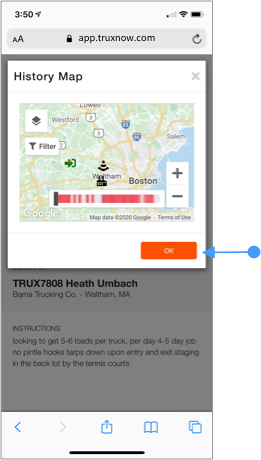 You can also track haulers from the TRACK screen. Tap the TRACK menu button.
Tap the REAL-TIME tab.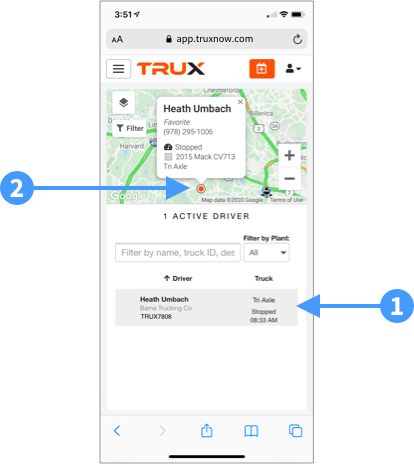 Tap the In-Progress hauler.
View their current location on the map as well as additional information, including their phone number, relative speed, truck type, color, make, and model.
Tap the HISTORY tab.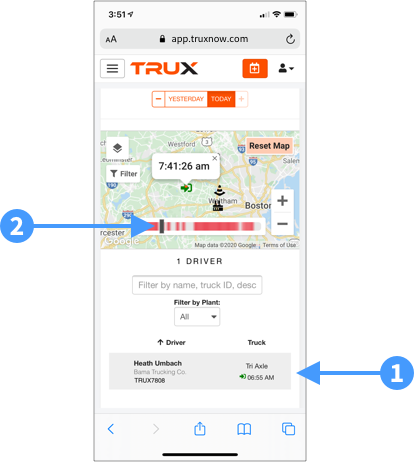 Tap a hauler who has completed their shift.
View the time-stamped route that the hauler took.