Now that you've created your shifts, it's time to dispatch them to haulers
See how
Read how
Tap the MENU button.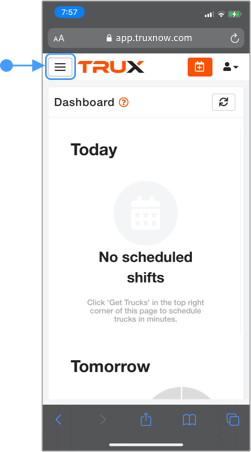 Tap the SHIFTS button on the menu.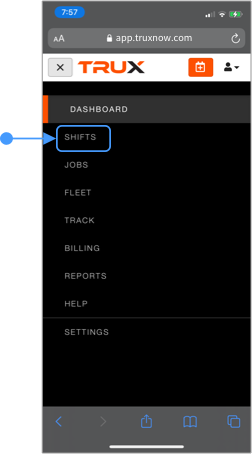 Tap the shift you would like to dispatch.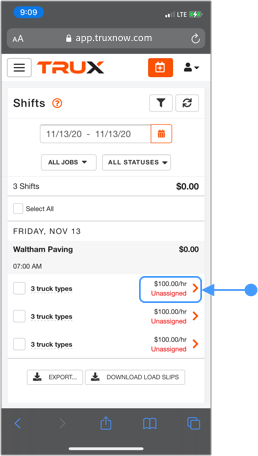 If you selected All Truckers or Favorites First when you created the shifts, they will appear on the SHIFTS screen with a status of Searching. In this case, Manual Dispatch was selected, so the shifts are listed with a status of Unassigned.
Tap DISPATCH.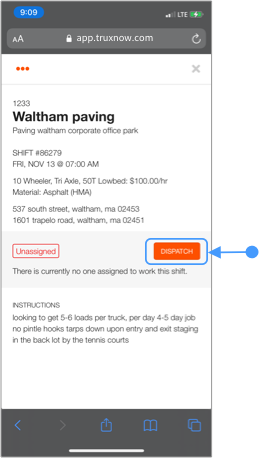 Select a hauler.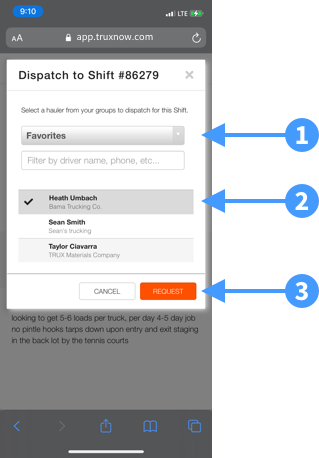 Tap the dropdown list to find a hauler from one of your Favorites or one of your hauler groups.

Tap to select the hauler.

Tap REQUEST.
You shift has been dispatched.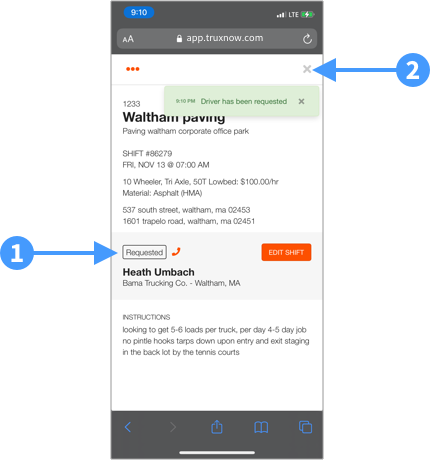 The status of your shift is now Requested.
Tap the X to close the dispatch screen and return to your shifts.
The status of your dispatched shift will change to Scheduled once the hauler accepts.