This First thing you need to do before getting trucks in TRUX is to create a job. A job can be a 1-day project, a project that may take three years and acts as a placeholder to create dispatches, or a sales order that a customer is going to order from frequently. You can create a job in just 3 easy steps.
See how
Read how
Tap the MENU button.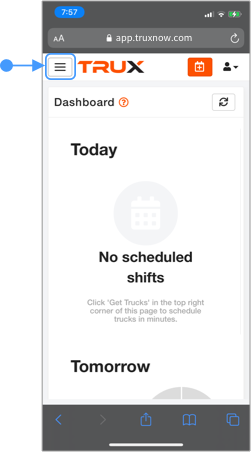 Tap the JOBS button on the menu.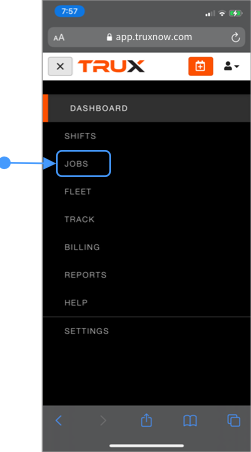 Tap + NEW JOB.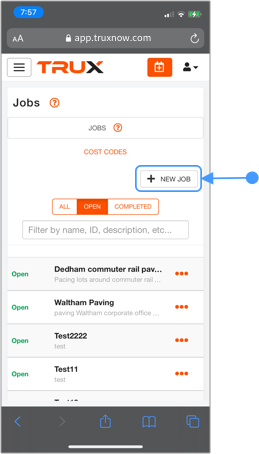 Fill out the New Job for with the details of your job.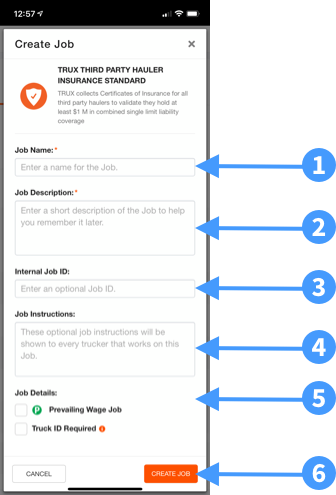 Job Name

- Enter a name for your job. This is the name that will appear when you post shifts for haulers to claim.
Job Description

- This is an internal description that will help you remember the job details.
Internal Job ID

- Enter an Internal Job ID if you wish to group all job-related costs.
Job Instructions

- These instructions will appear on every shift that you post and tell haulers what they will need to know about the job. Do not post rates or contact numbers here. You will set the rate(s) when you post shifts for the job.
Job Details

- Tap Prevailing Wage

(

Learn more about Prevailing Wage jobs here) and Truck ID Required

if required

.
Tap CREATE JOB.
You've just created your job!