Release Date: 09/03/2020
New Features and Enhancements
In this release are a set of features and enhancements that further our progress toward rounding out the complete Vulcan Powered by TRUX experience.
Digital Dispatch
VPBT-branded Delivery Tracker messaging - The Vulcan Delivery Tracker SMS message now features the Vulcan Powered by TRUX logo.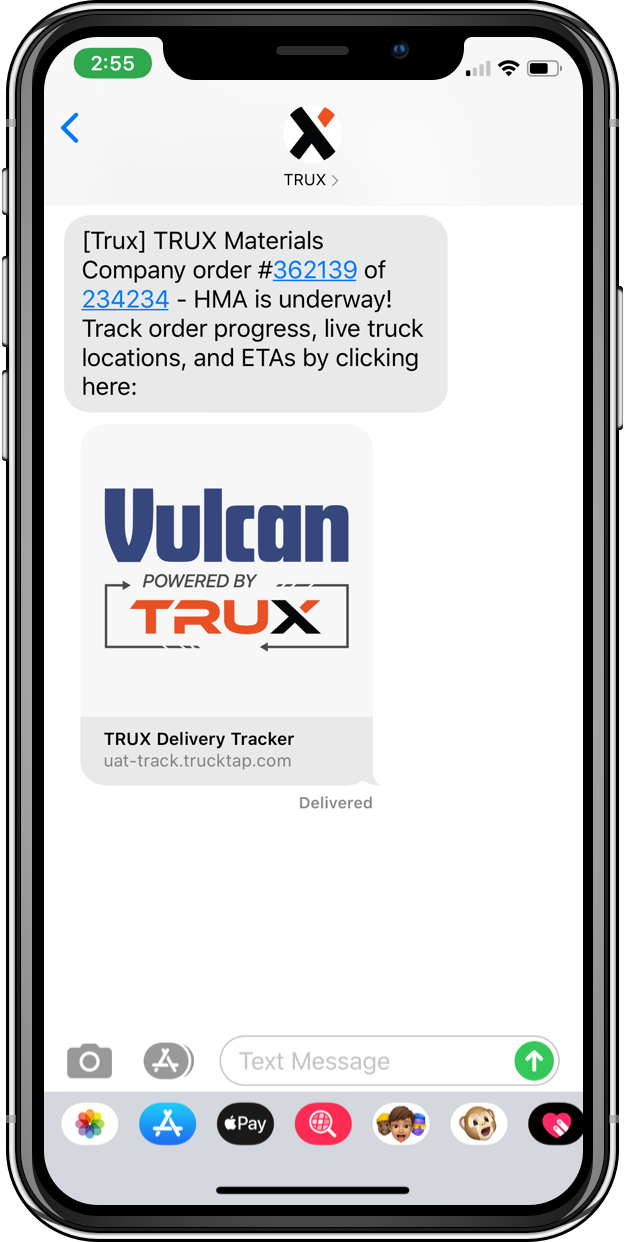 VPBT logo added to the Delivery Tracker footer - The Vulcan Powered by TRUX logo has also been added to the footer of the Delivery Tracker.