Release Date: 08/06/2020
New Features and Enhancements
The following new features have been released.
Digital Dispatch, Core
Pay by Load for shifts - Pay by Load has been added as a Rate option for shifts.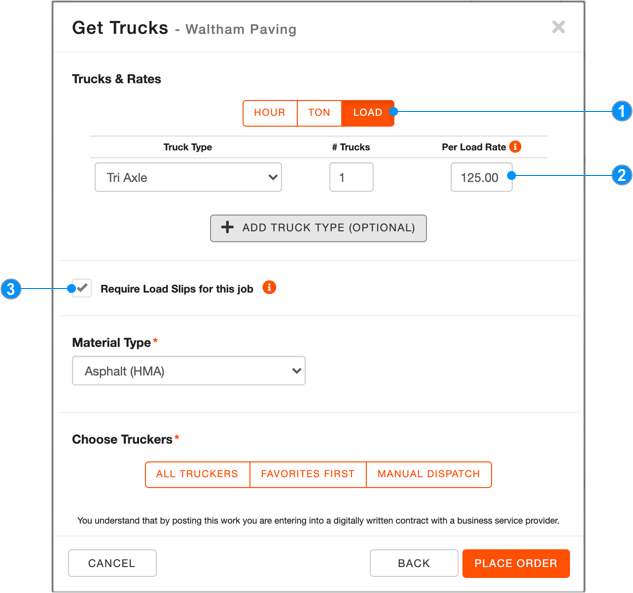 Select LOAD as the pay rate option.
Enter the Per Load Rate.
Selecting pay by LOAD makes it required for haulers to upload load slips, however, entering tonnage for each load is optional.
The "$rate /load" label will appear next to the rate on the SHIFTS, cost reports, and invoices.

For haulers, it will appear on the Available Jobs and Earnings screens of the TRUX mobile app.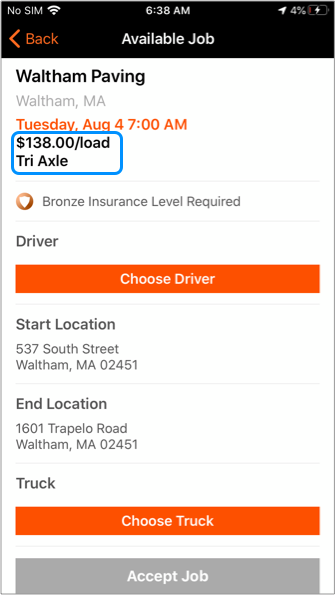 You can read more information on Shift rate options in this article.
Copy hauler phone number - On both the SHIFTS and TRACK screens, you can now copy a hauler's phone number to your computer's clipboard allowing you to paste it into an electronic telephony solution.
On the SHIFTS screen:
On the TRACK screen: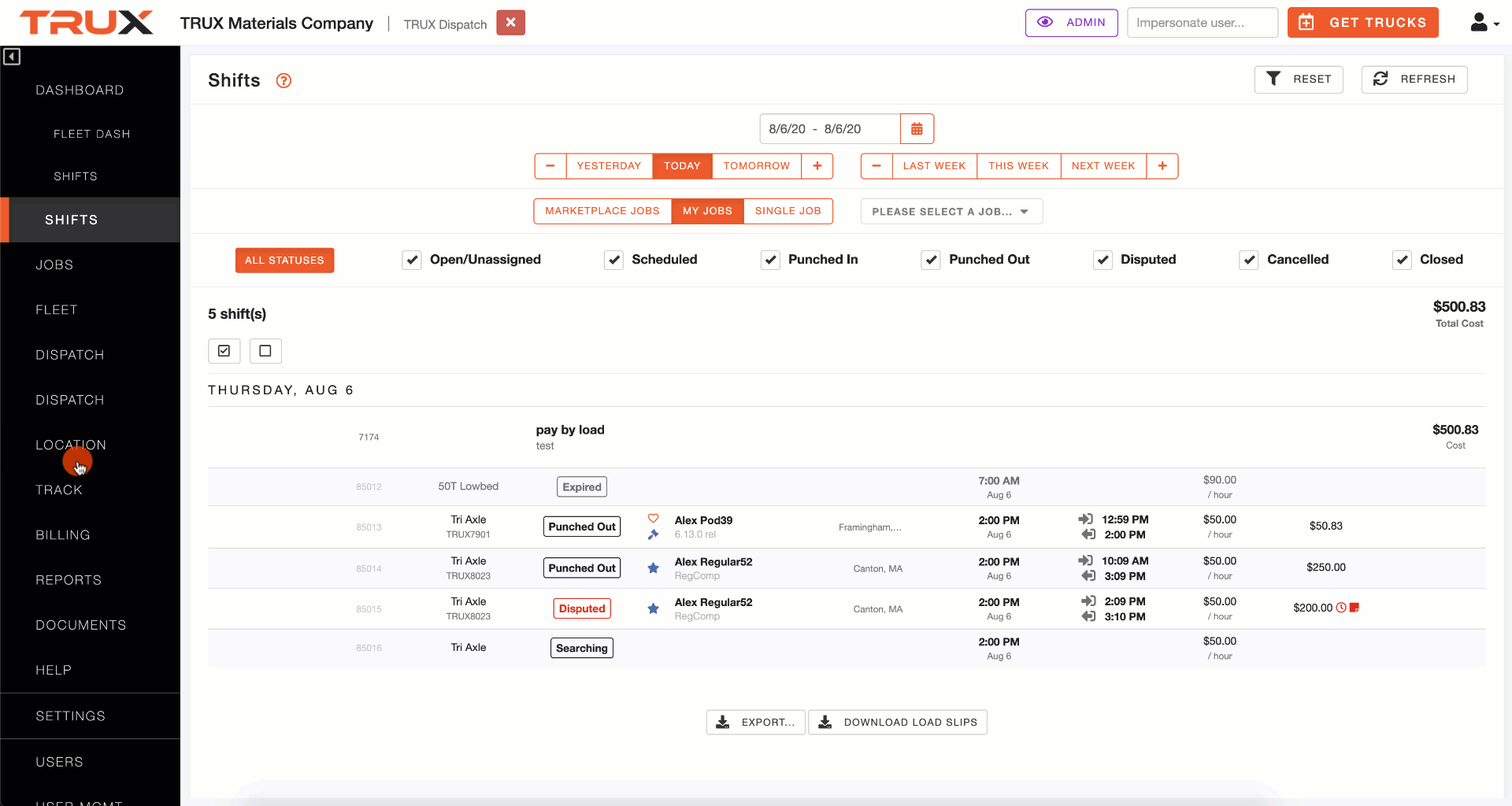 Retain map filters across sessions - Map filter selections on the TRACK screen are now retained across sessions, for REAL-TIME and HISTORY maps. This allows users to keep the settings they like for certain versions of the map even when navigating to other screens or ending their sessions.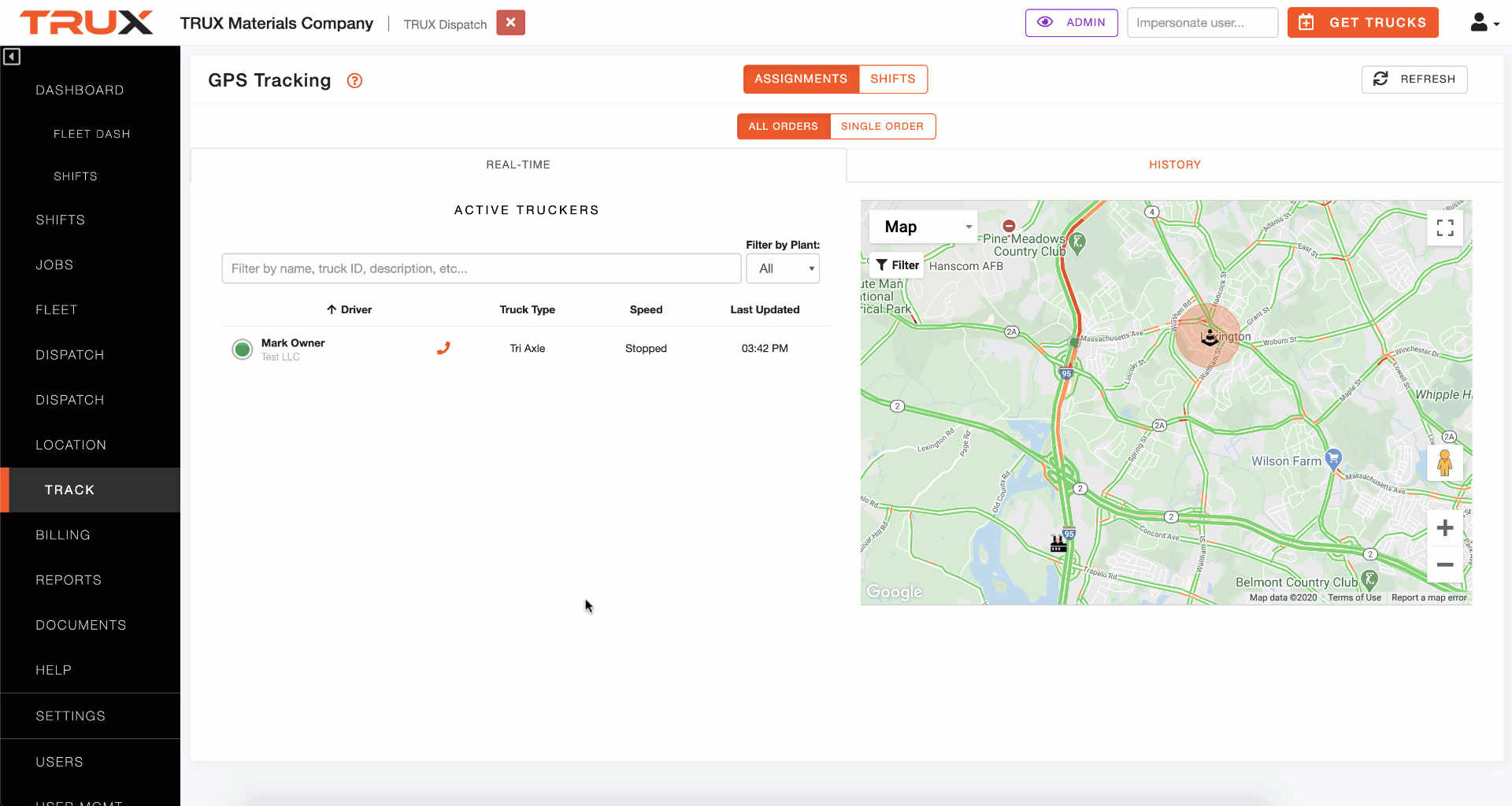 Digital Dispatch
Delivery Tracker intelligent zoom - Previously, when the Delivery Tracker map was displayed, the view included both the Plant and Job Site. However, customers will likely be most concerned with vehicles that are with 5-10 miles of the destination/job site. As such, we have set the default view when initially displaying the map to a five-mile radius to reduce the need for repeated zooming and "pinching" of the map. Users can zoom out to see a more expansive (show plant and job site) view by clicking the "recenter" truck icon ( ). Clicking the "recenter" job site icon ( ) will return the map to the original five-mile radius view.