Although the Trux Drive is free, you are still required by Apple to have a valid payment method in order to create an Apple ID and download the app from the Apple App Store. Follow the steps below to change, add, or remove payment methods.
Open your Settings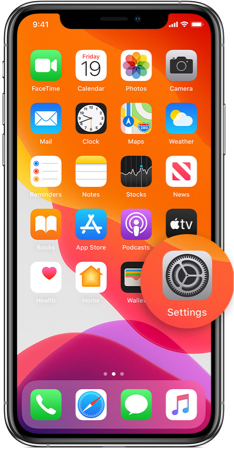 Tap [Your Name]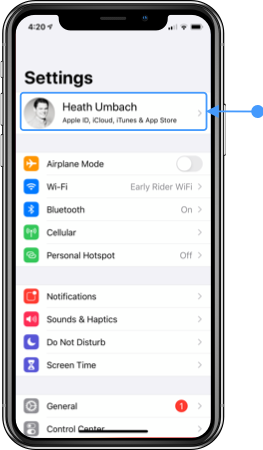 Tap Payment & Shipping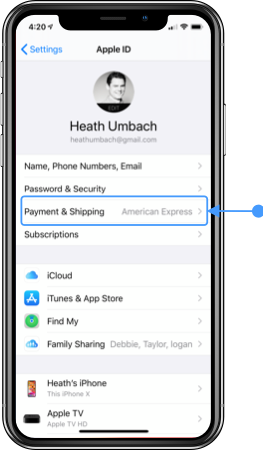 To edit your payment method, select the payment method, and make your edits. To Add a payment method, tap Add Payment Method and enter the payment/card information.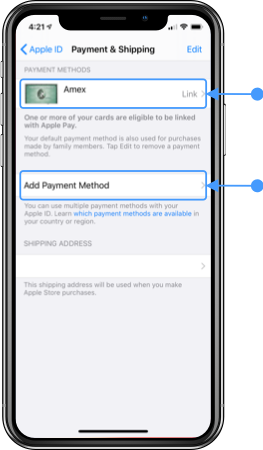 To remove a payment method, Tap Edit, then tap the Remove icon
or swipe left and tap delete.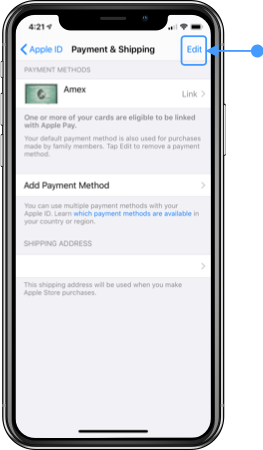 To change the order of your payment methods, tap Edit, then use the move order icon
to rearrange your payment methods. Apple will attempt to charge payment methods in order from top to bottom. You can't change the order in which Apple ID balance is charged.