Release Date: 04/16/2020
New Features and Enhancements
In addition to continued performance improvement and monitoring enhancements, the following new features have been released.
Digital Dispatch, Core
Display running totals by job for completed shifts - On the SHIFTS screen, we now display running totals for Completed shifts:

Total Tons (when available)
Total # of Loads (when available)
Total Hours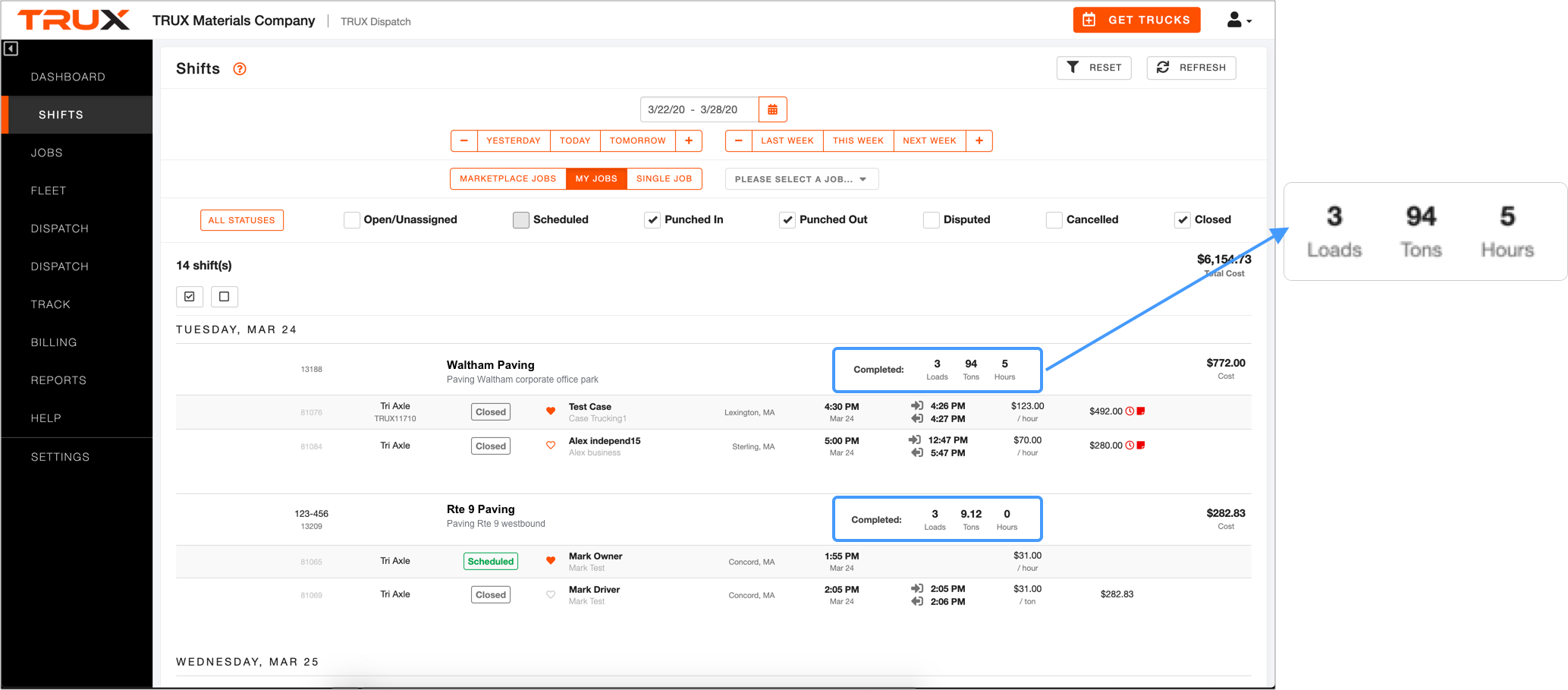 Digital Dispatch
Order Delivery Tracker set by default for certain entities - The TRUX Order Delivery Tracker has been very well received thus far. The Send Delivery Tracker Message checkbox will now be selected by default when creating new dispatch orders for the following entities:

Central - TN & KY (Nashville, TN)
Mideast - South (North Carolina)
Mideast - North (Herndon, VA)
Southern Gulf Coast (AL)
Mountain West - (Phoenix, AZ)
The checkbox can be deselected for individual orders as desired.