Customers have the ability to dispute shifts that they believe to be in error or warrant further investigation. Some of the common reasons to dispute a shift include:
Haulers punch-in or punch-out errors

Punched in before arriving to site
Punched out after leaving the site
Punched in/out and never showed up.
Broke down halfway through a shift or had to leave and come back.

Something happened on a job

Equipment damage
Accident
Material missing

For tonnage jobs, possible duplicate tickets, inputting the wrong amount,etc.
How to dispute a shift
You can dispute shifts from the SHIFTS screen.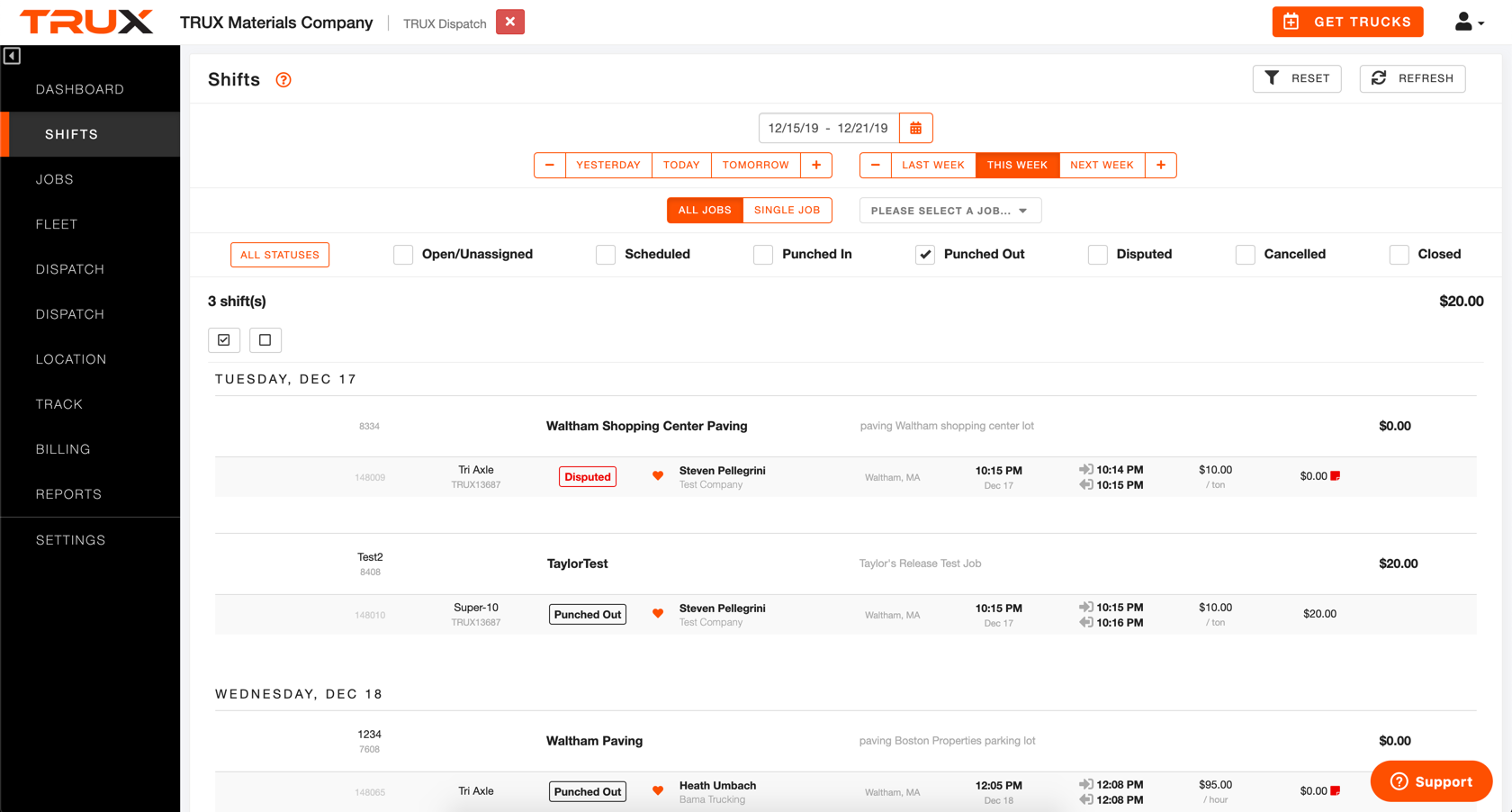 Find the shift you wish to dispute and hover your mouse to the far right of the shift in question to reveal the shift actions shortcut menu.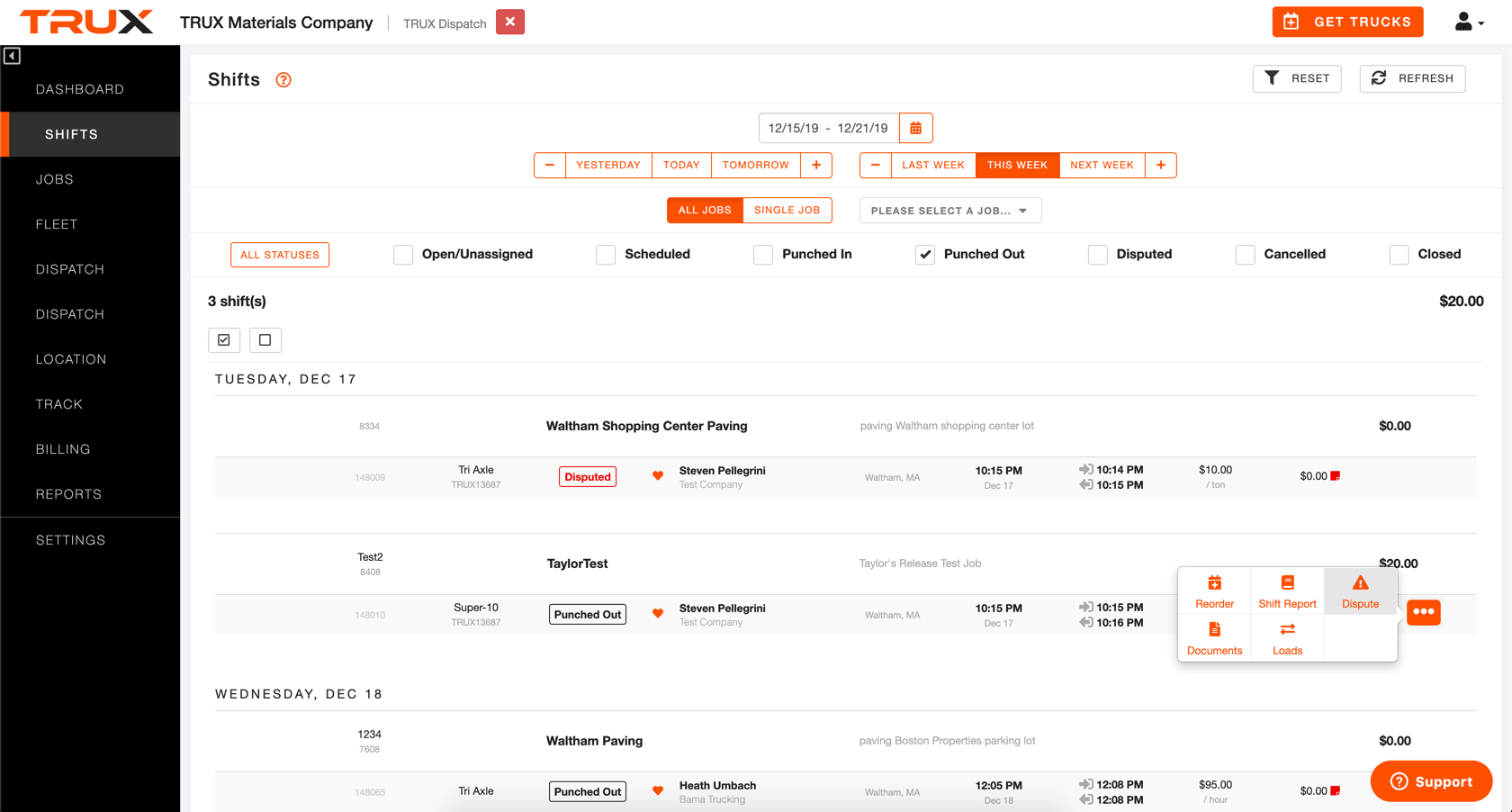 Click the shortcut menu (3 dots) and click Dispute. Enter the reason(s) you are disputing this shift and click SUBMIT.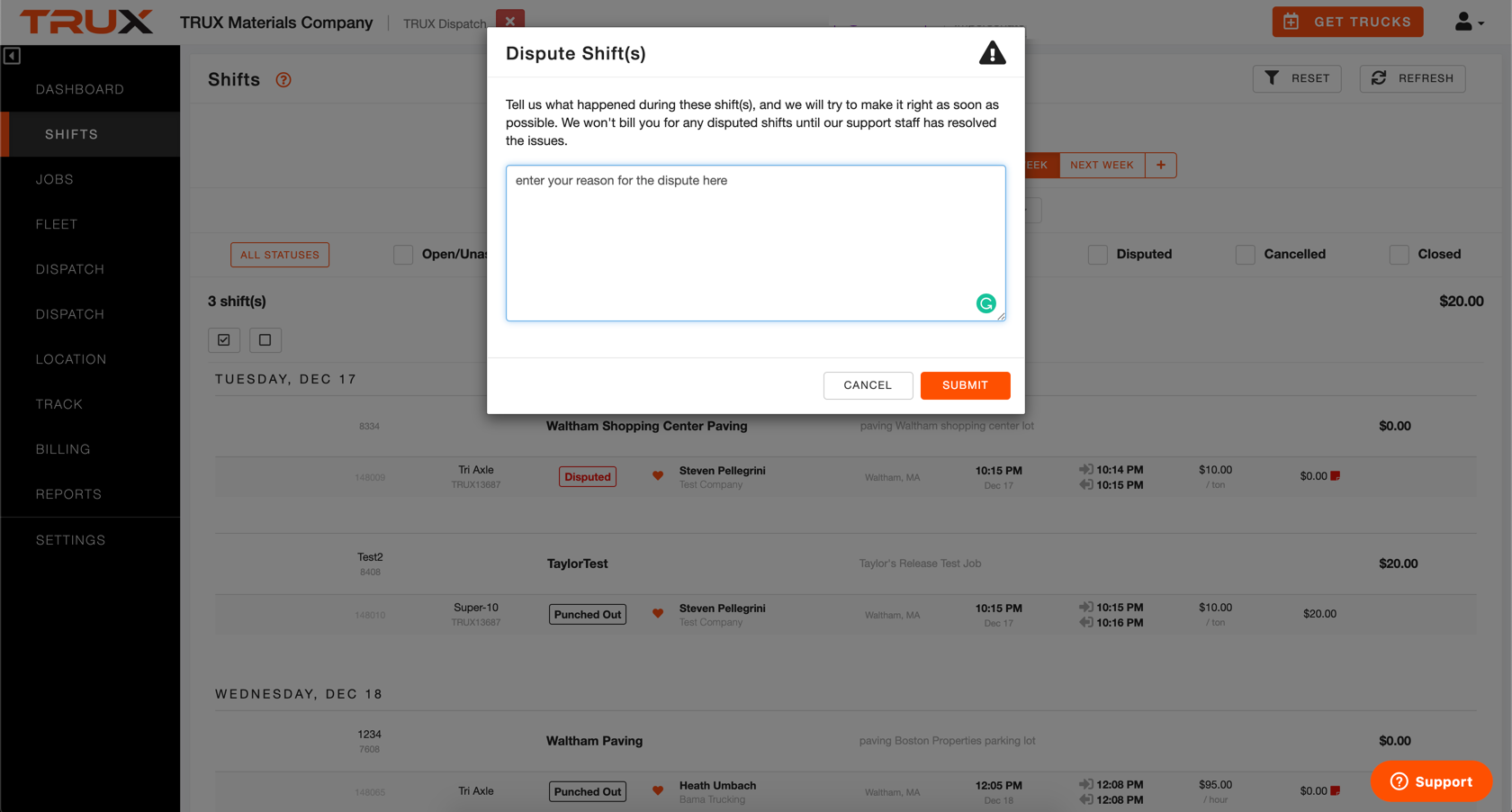 The selected shift's status will be changed to Disputed. Our support team will then contact the hauler, if needed, and attempt to resolve the dispute. You will get an email once issue has been resolved.
Please keep in mind, you have till the following Monday to put in a dispute for any worked completed Monday-Sunday of the prior week. This is the dispute window. Once this window closes, no changes/adjustments can be made to the shift.
If you have any questions at all, please feel free to contact Support@truxnow.com or call us directly 800-485-1304.