Every truck you add to the TRUX mobile app or Fleet Management is assigned a TRUX ID. In addition, you will be sent a placard with this ID that you should keep in your truck. Certain tonnage/scale jobs require that you display the TRUX ID for scale operators.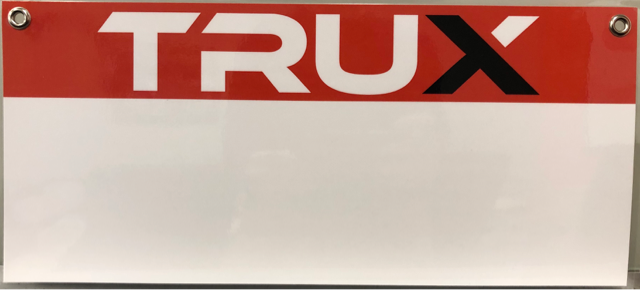 A common question we're asked is "How do I know what TRUX ID goes with which truck?" You can always see which TRUX ID is associated with a truck within the TRUX mobile app.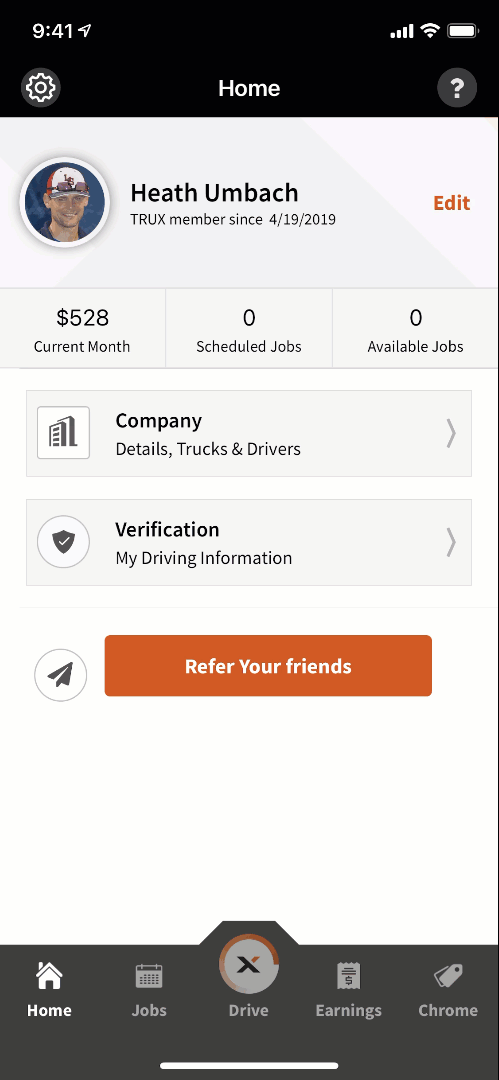 To find the TRUX ID for your trucks: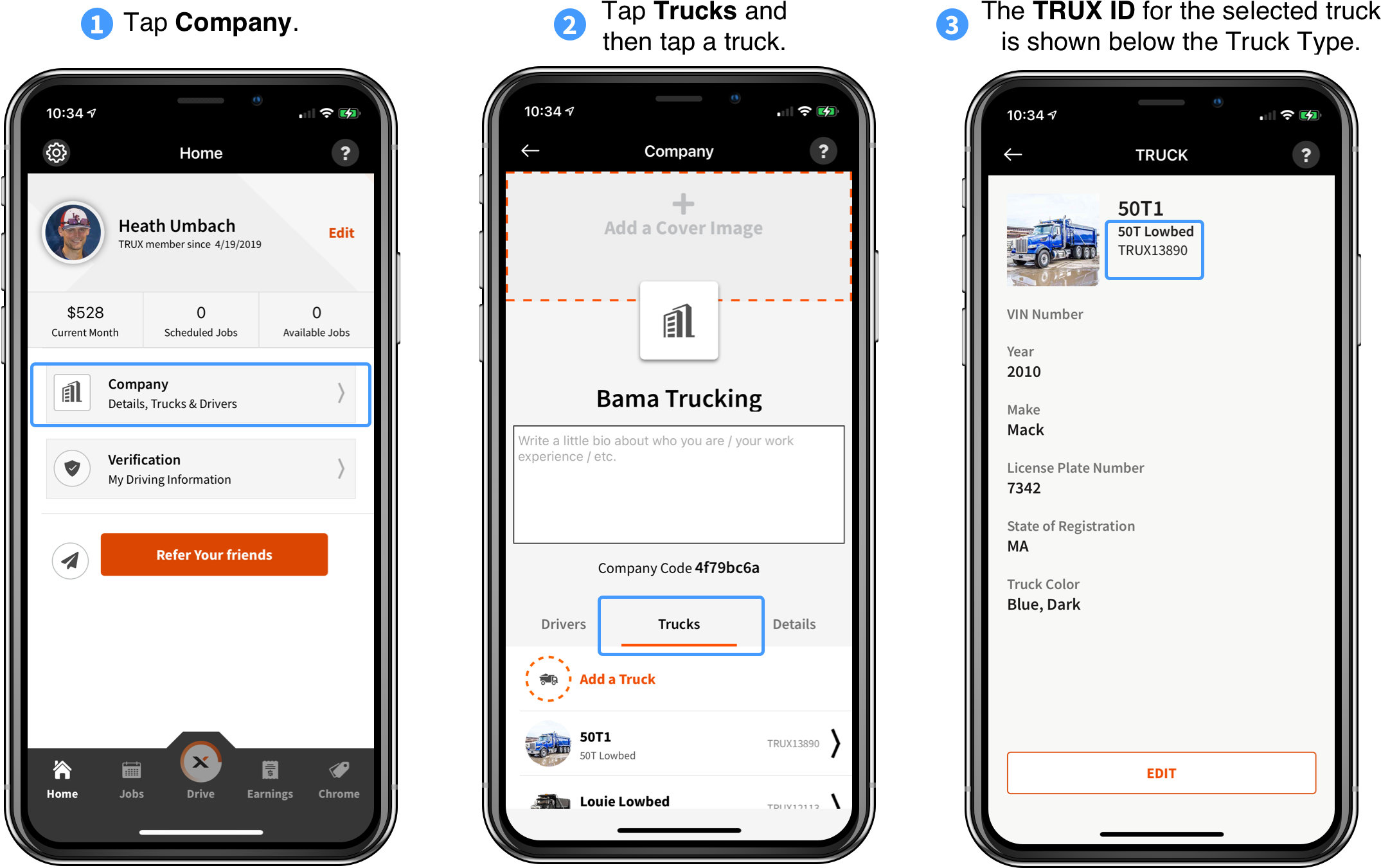 Should you have any questions or cannot find your TRUX ID(s), please contact support at 800-485-1304 or email support@truxnow.com.