Welcome to TRUX!
Below you will find a step by step on the signup process.
Please visit www.Truxnow.com to get started.
Once the page has loaded, please hit the LOGIN button:
This will bring you to the page below, please click SIGN UP: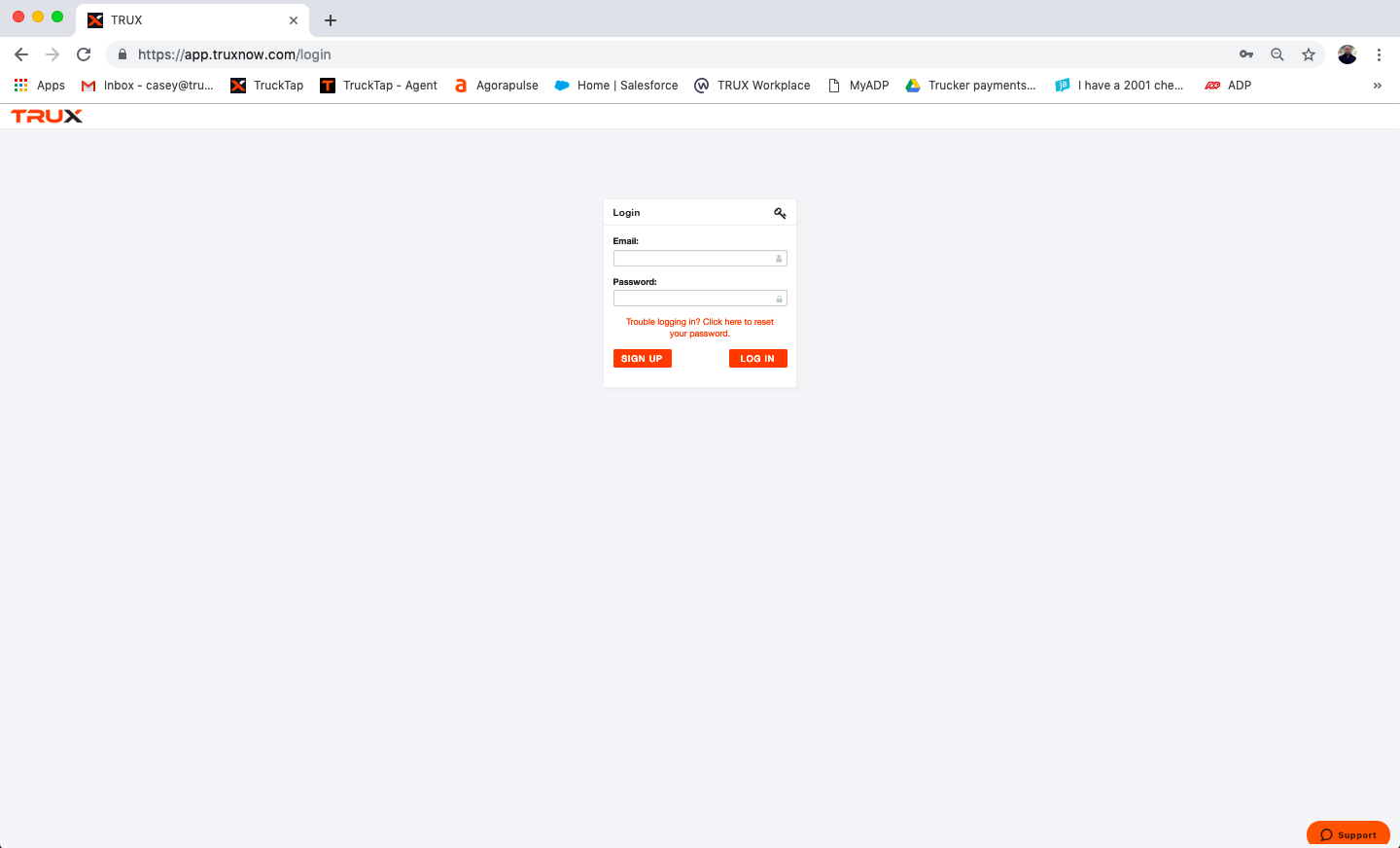 This will bring you to the page below. Here please fill out all required information, when completed hit CONTINUE: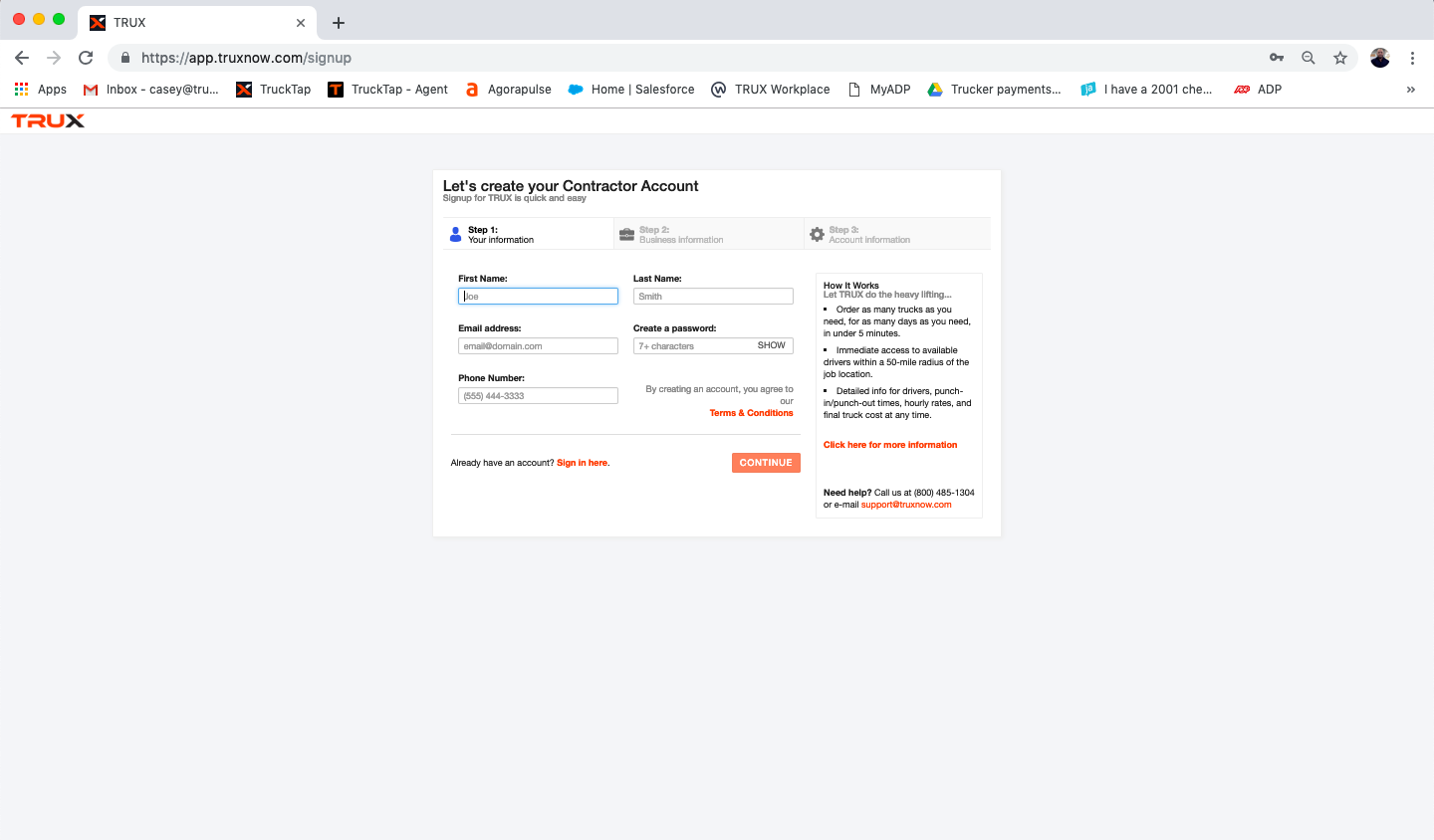 This will bring you to the next step of inputing your business information, when completed hit CREATE NEW ACCOUNT: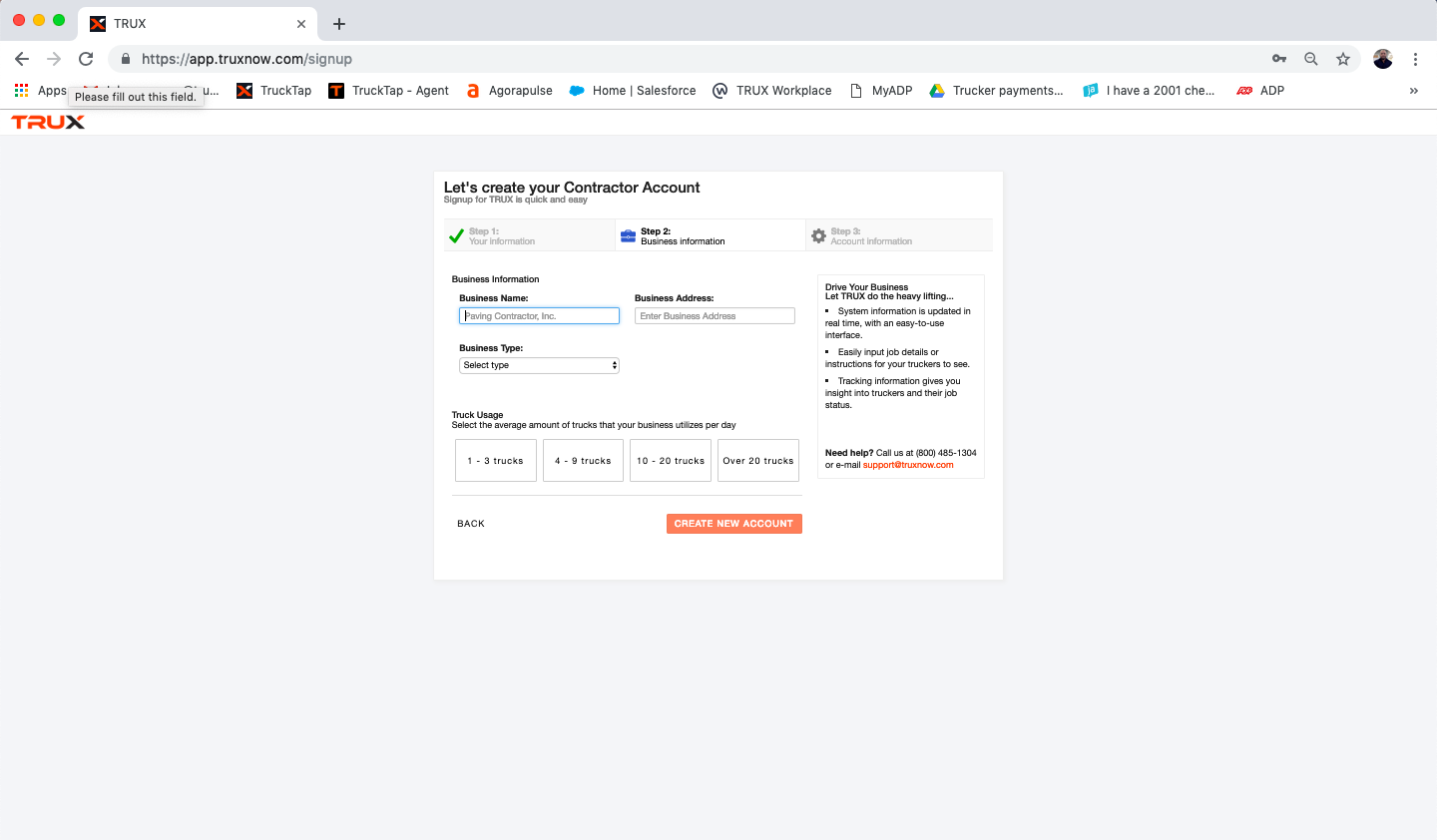 Next it will ask you to select the method in which you will be paying your invoice, ACH (directly from your bank) or Credit Card. You will need to select one and then hit select account:
If selecting ACH, it will require you fill in the info on the pop up box, hit save and it will (see below)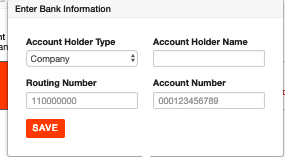 Once this is put in, TRUX will make 2 micro deposits within 8 business days.
Once you have received these - please enter them in the order they were received with the amount of the deposit: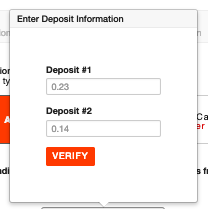 *Please note, this screen can be brought back up once deposits are made be logging into your newly created account and going to settings > and under payment method you will see the option again for enter deposits.
If selecting credit card, you will just need to put in the card info and hit SAVE CARD: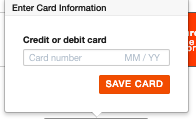 Once the payment method has been established, you will be all set to start posting jobs on the TRUX platform!
If there are any questions please do not hesitate to contact TRUX support @ 800 485 1304 or Support@truxnow.com