In order to complete your Trux account sign-up, we will need a Certificate of Insurance (COI) from your insurance agency. This is the final step before you are able to start using TRUX.
In order to access the Trux Marketplace, You must maintain minimum insurance coverage of $1 million per occurrence in automobile coverages and you must expressly name Trux as an additional insured (or include equivalent language) on a certificate.
Below is an example COI: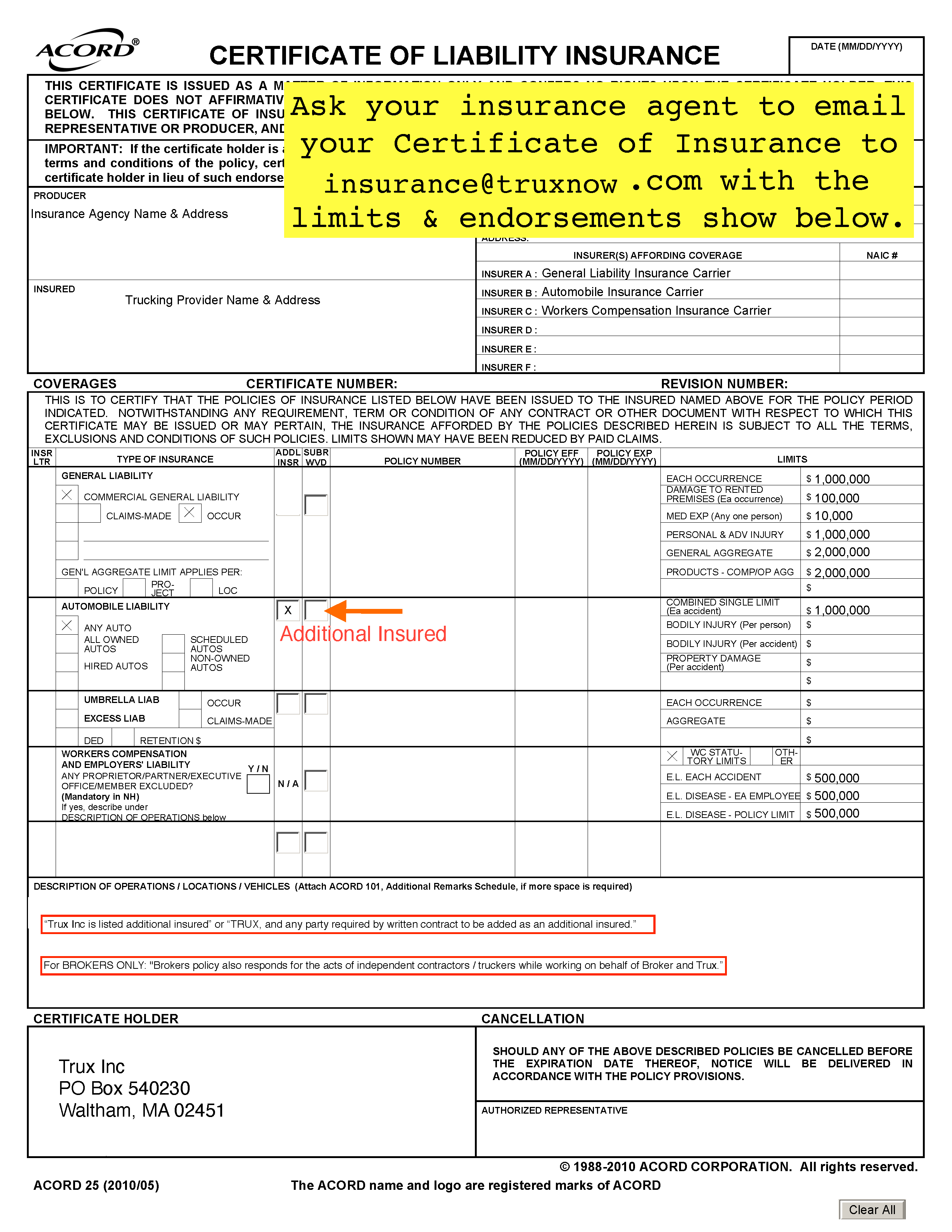 Please have your COI sent to insurance@truxnow.com
Contact TRUX Support at support@truxnow.com or (800) 485-1304 with any questions!