In order to complete your TRUX account sign-up, we will need a Certificate of Insurance (COI) from your insurance agency. This is the final step before you are able to start using TRUX.
You must maintain a minimum insurance policy of $1 million in automobile coverage to take any jobs on the platform.
Below is an example COI: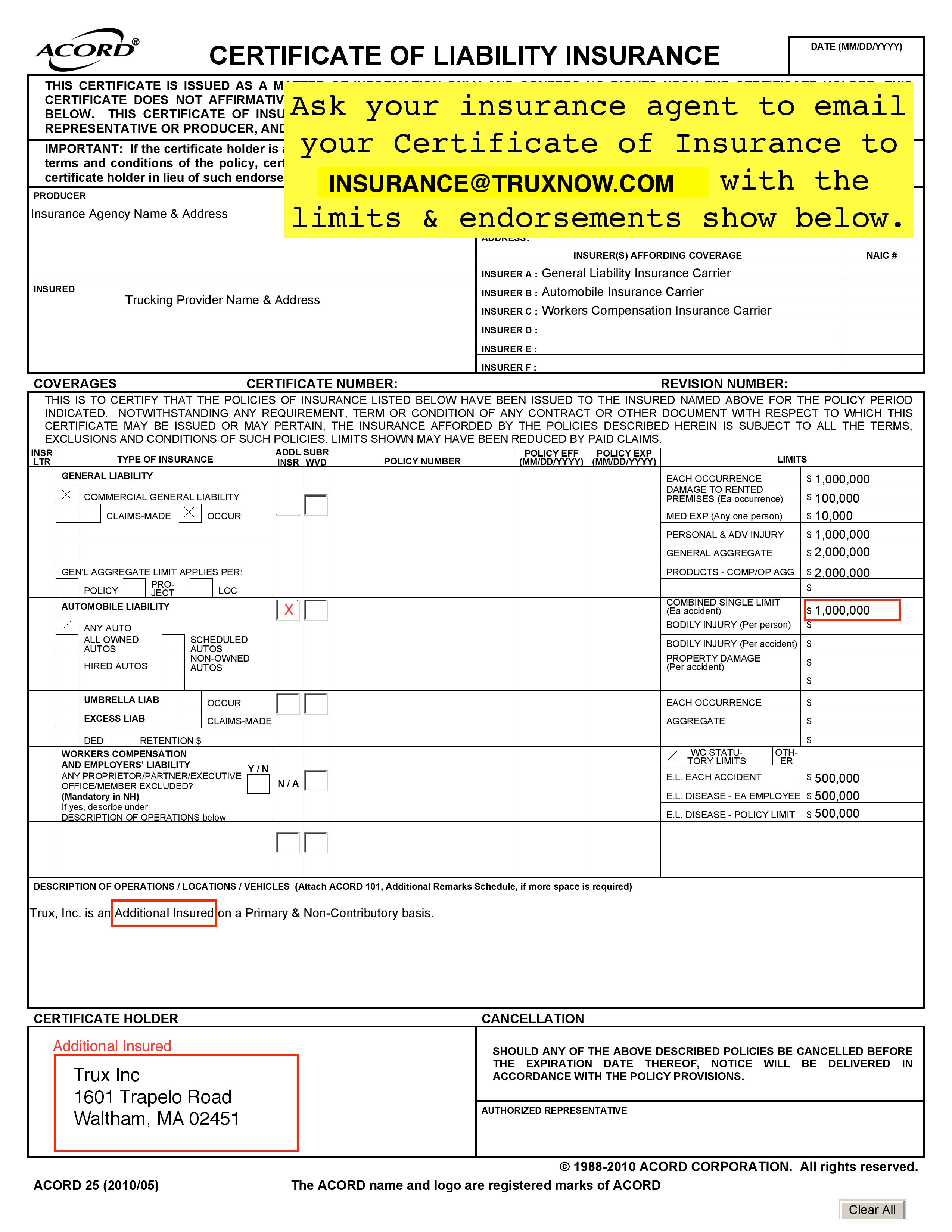 Please have your COI sent to insurance@truxnow.com
Contact TRUX Support at support@truxnow.com or (800) 485-1304 with any questions!