Haulers can find work on the Available Jobs screen in Trux Drive. This can include work for which you have been specifically requested (e.g., a customer or your broker has forwarded specific work to you) and/or work that is available for you to claim from the Trux Marketplace. If you don't see any work on this screen, this could be due to some of the following reasons/conditions.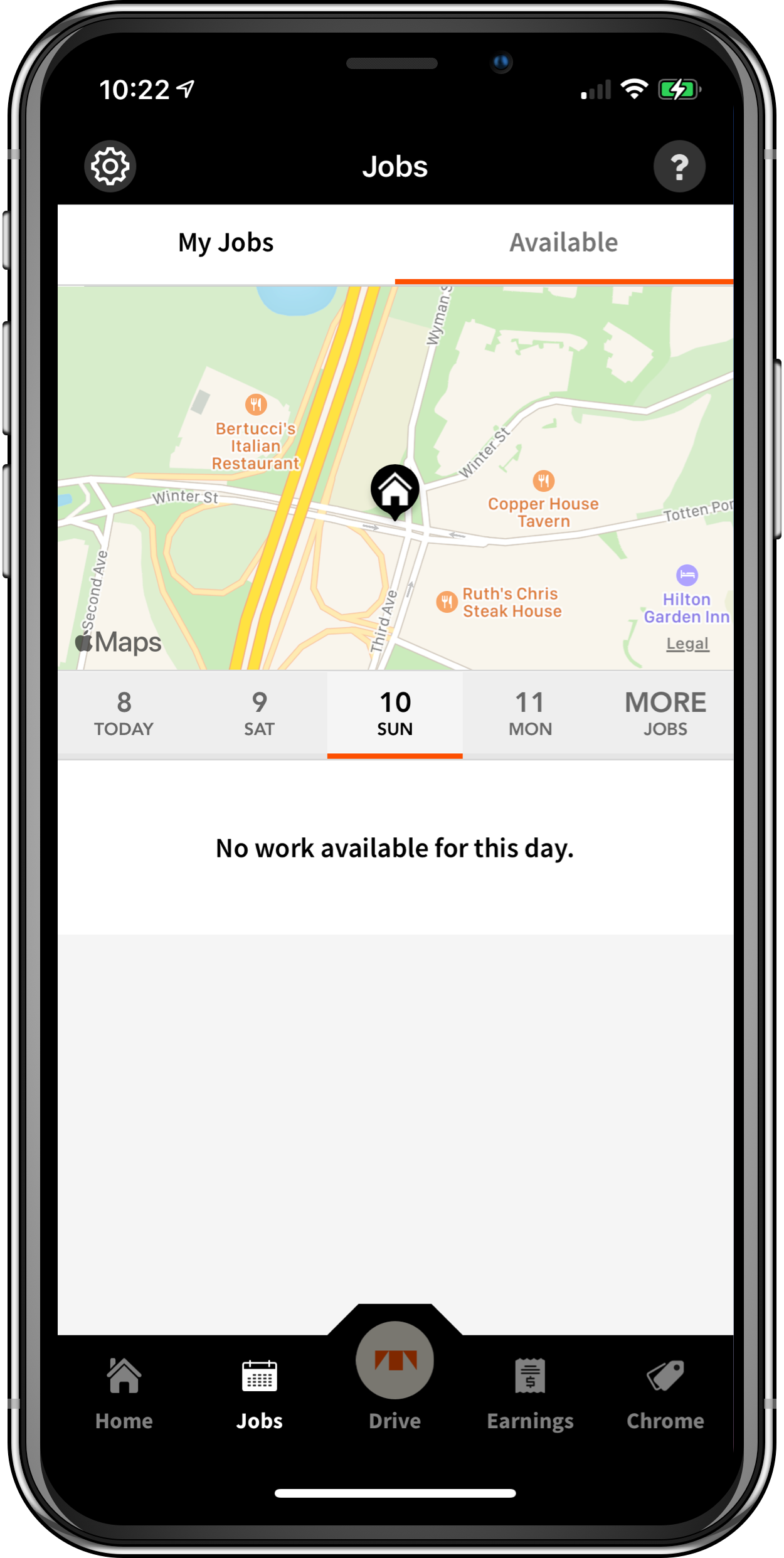 Check another day
If there is no available work showing for today, consider tapping another date on the calendar selector (1) or tapping the Other Available Work dropdown (2) and selecting the number of days out you would like to look for work (3) and tapping Done.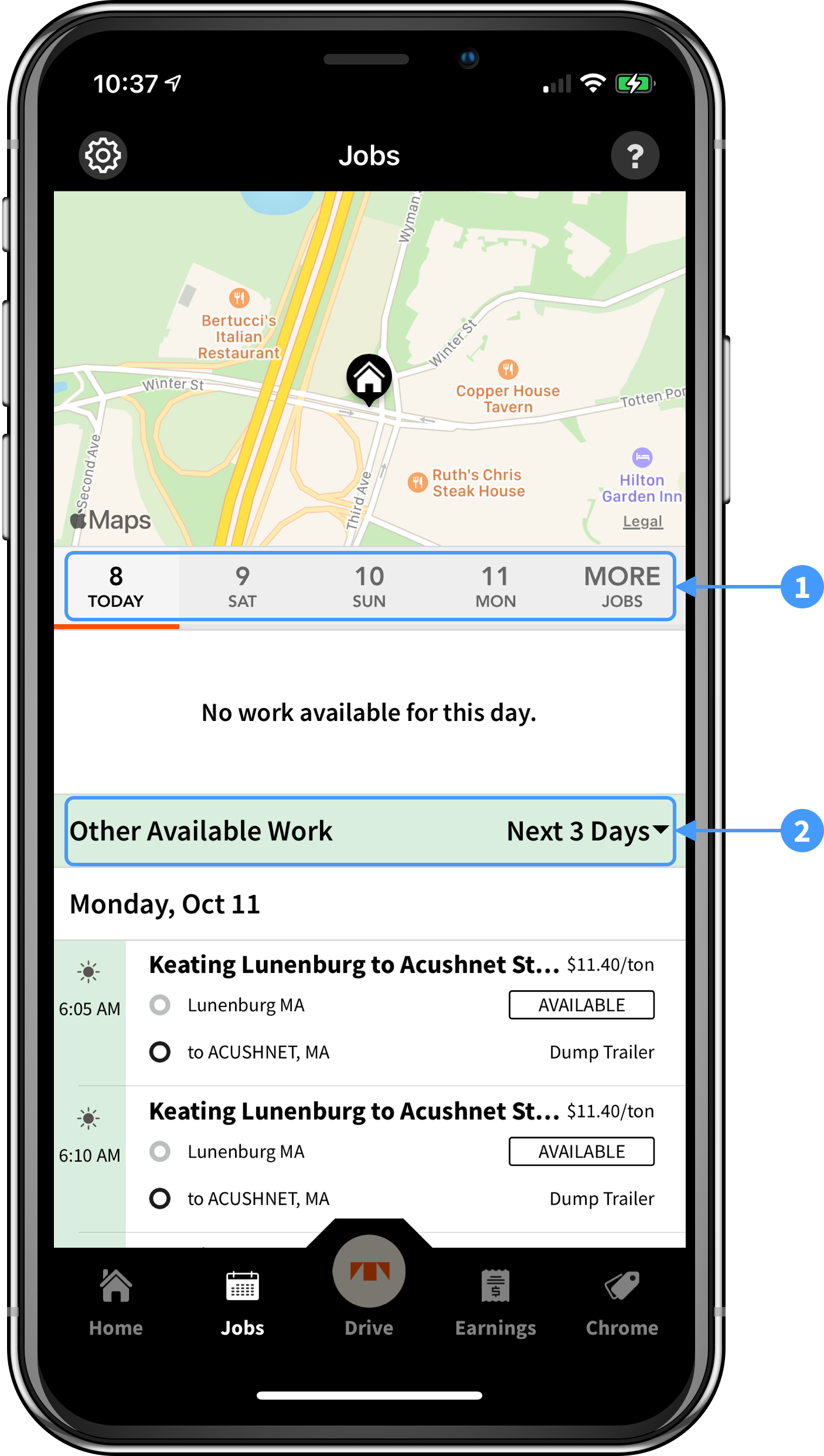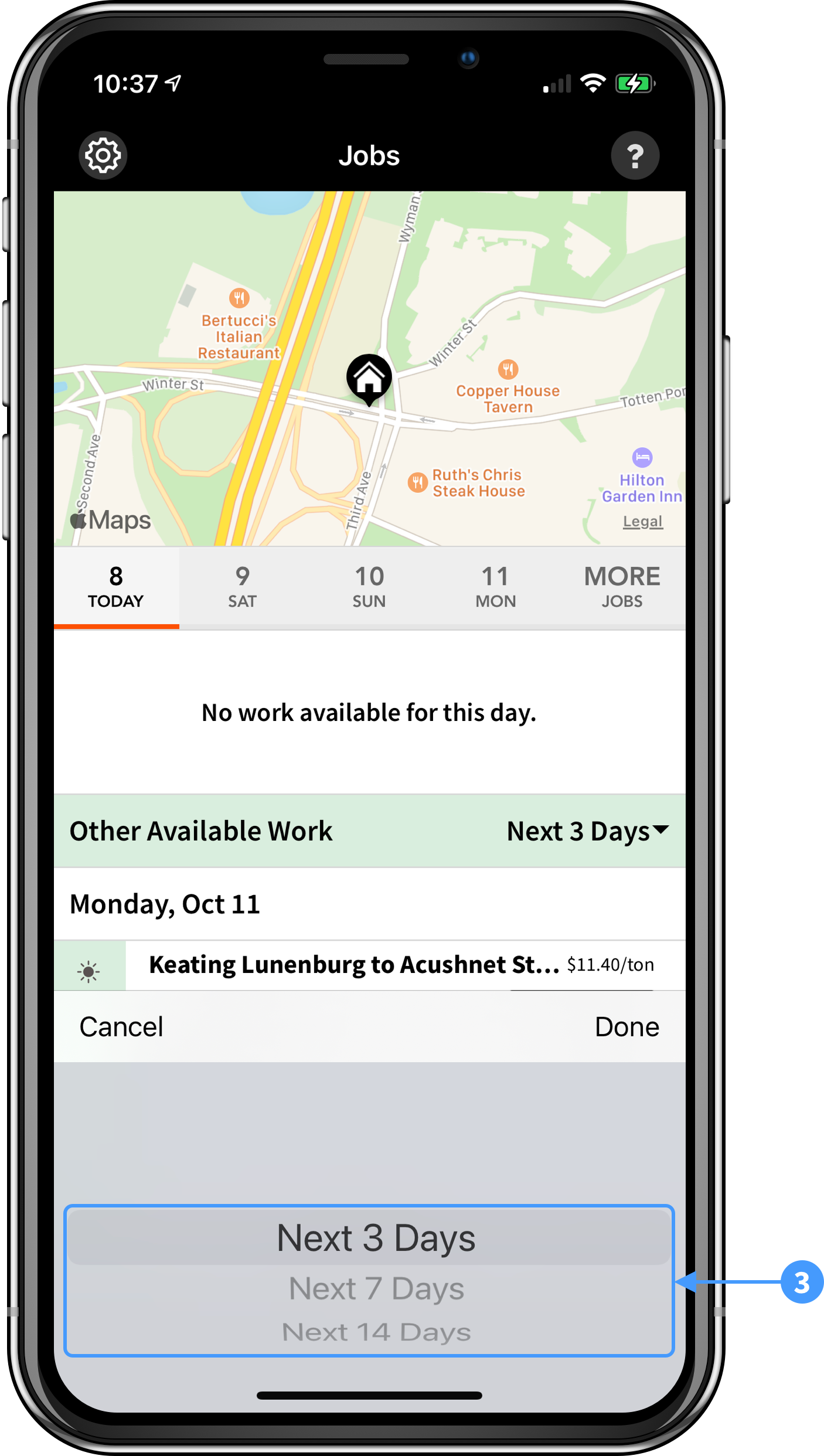 This will display all requested and available work for up to 14 days from the current date.
You can't access Marketplace work
In certain cases, haulers won't be able to see and claim work from the Trux Marketplace. For example, if you have agreed to be a Regular for a customer, you will only be able to accept work from them. If you receive all of your work from a broker, your arrangement with that broker may not allow you to see and claim work from the Trux Marketplace.
Your location
The Trux Marketplace connects available haulers looking for work to companies and customers who need trucks in your area. If you don't see any available work on a specific day, it could be that there is no work within your general area (where your business is located).
Contact support directly via support@truxnow.com or by phone 800-485-1304 if you have questions about available work in your area.