Release Date: 12/03/2020
New Features and Enhancements
Delivery Tracker default zoom level - Right now, DT zooms to 5 miles from Job Site when first loaded. We are decreasing the zoom to 1 mile. Users can still zoom in further or zoom out.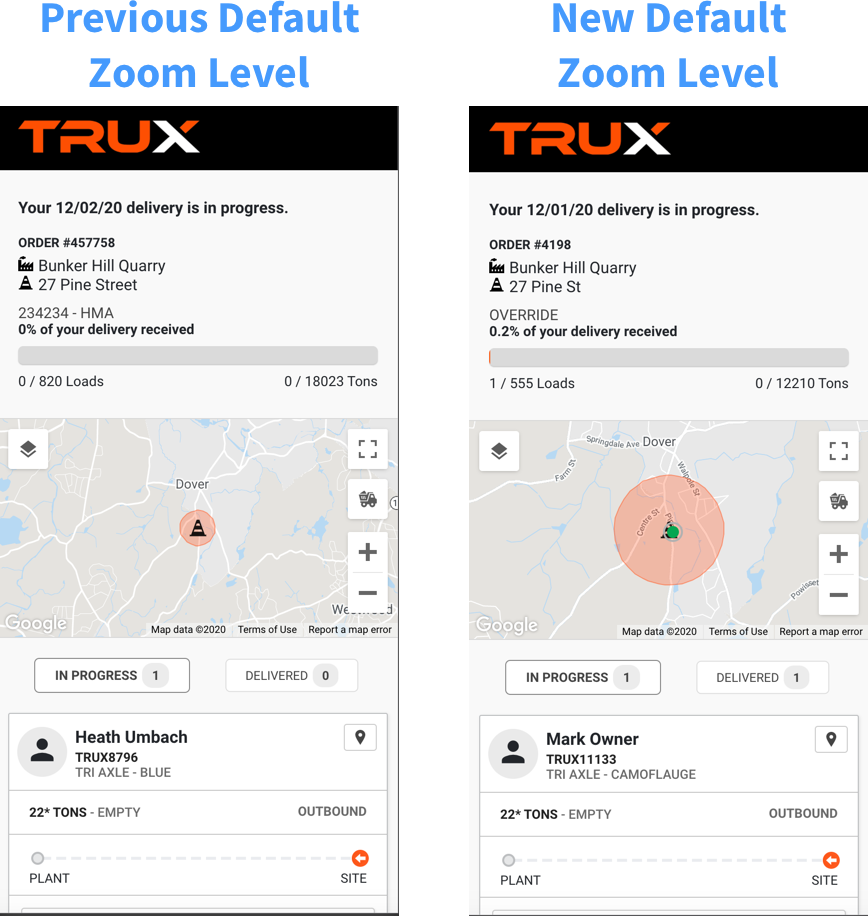 Auto Select Newly-Created Contacts - It's unlikely that a user would create a contact and not want them to receive the Delivery Tracker for the open dispatch order they are actively working on. Now when creating a contact while creating a dispatch order, once the contact is saved, the contact will be automatically added (selected with a check) to the list of Delivery Tracker recipients.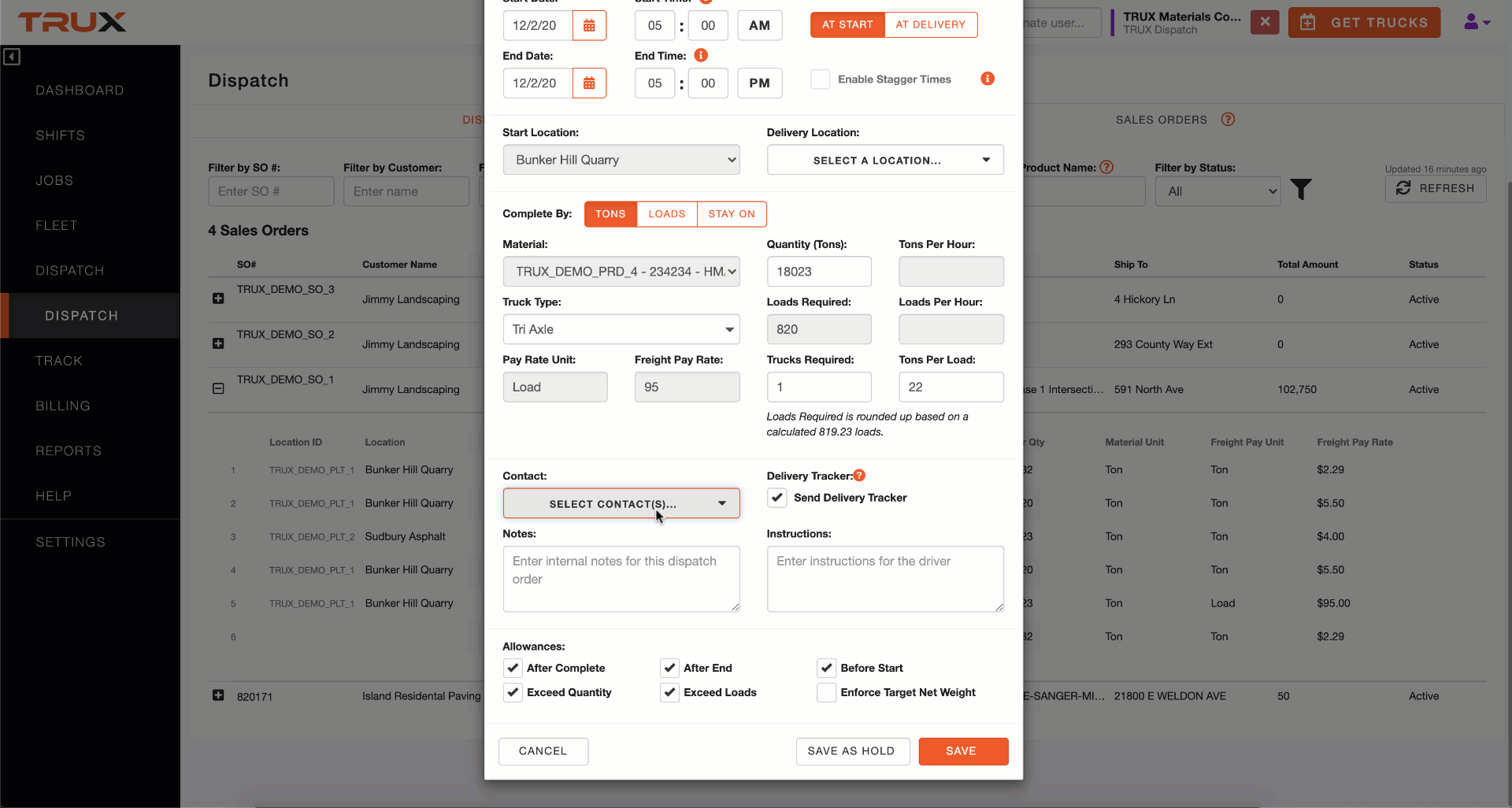 Get Trucks confirmation step - We've made it more clear where users are in the flow of creating shifts (the Get Trucks flow) and added a confirmation step that summarizes the selections you've made. What you do in Steps 1 and 2 has not changed, we've just added the navigation "ribbon" at the top of each screen indicating where you are in the flow as well as added a new 3rd, confirmation step.
Step 1: Date and Location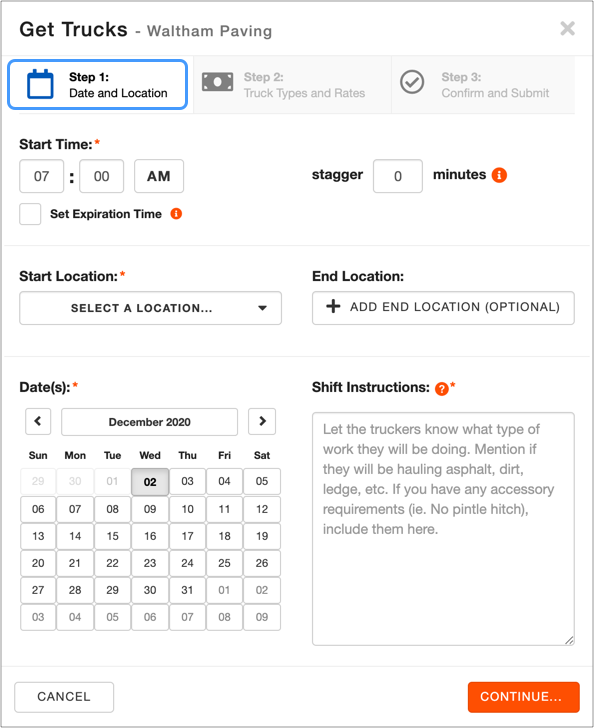 Step 2: Truck Types and Rates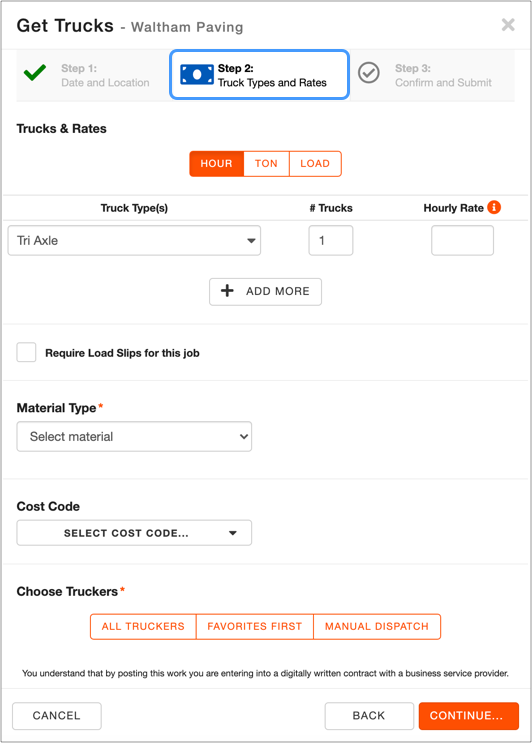 Step 3: Confirm and Submit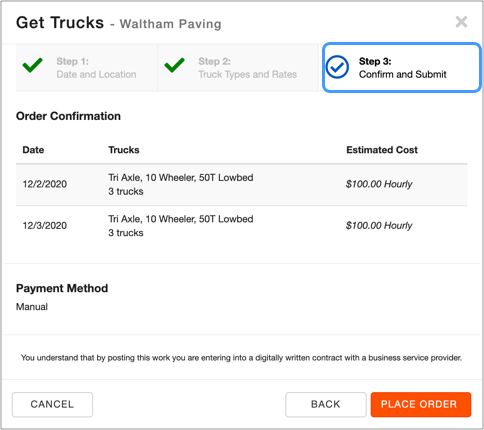 In this new 3rd step you will see a confirmation message showing you the date(s), truck type(s), estimated cost/pay rate selected, and payment method. If you wish to make a change, you can click the BACK button or either of the two previous steps.
User Password Reset - Users can now reset their password from the SETTINGS screen. Click RESET PASSWORD in the User Details section.

Enter your current password, and then enter the New Password.