Release Date: 05/13/2021
Dispatch Order Progress Bar Updates - Scheduled vs. Requested
We've updated the Dispatch Order Progress bar to help dispatchers easily distinguish between loads/tons that are Scheduled (accepted by a hauler and awaiting punch-in) vs. those that have been Requested (still waiting for the hauler to accept). Previously the Scheduled bar included both Scheduled and Requested loads/tons.

Scheduled loads/tons are presented in dark grey. Loads/tons that are still in a Requested status are shown in a lighter grey with a dotted outline.
Dispatch Order Tags - Same Day orders
Dispatch Orders that have been "pre-planned" often have a higher fill priority than those that were placed "today" (on the same day). In order to make it easier for dispatchers to identify these orders, we've added a "Same Day" tag to orders where the order creation day is the same as the elected day.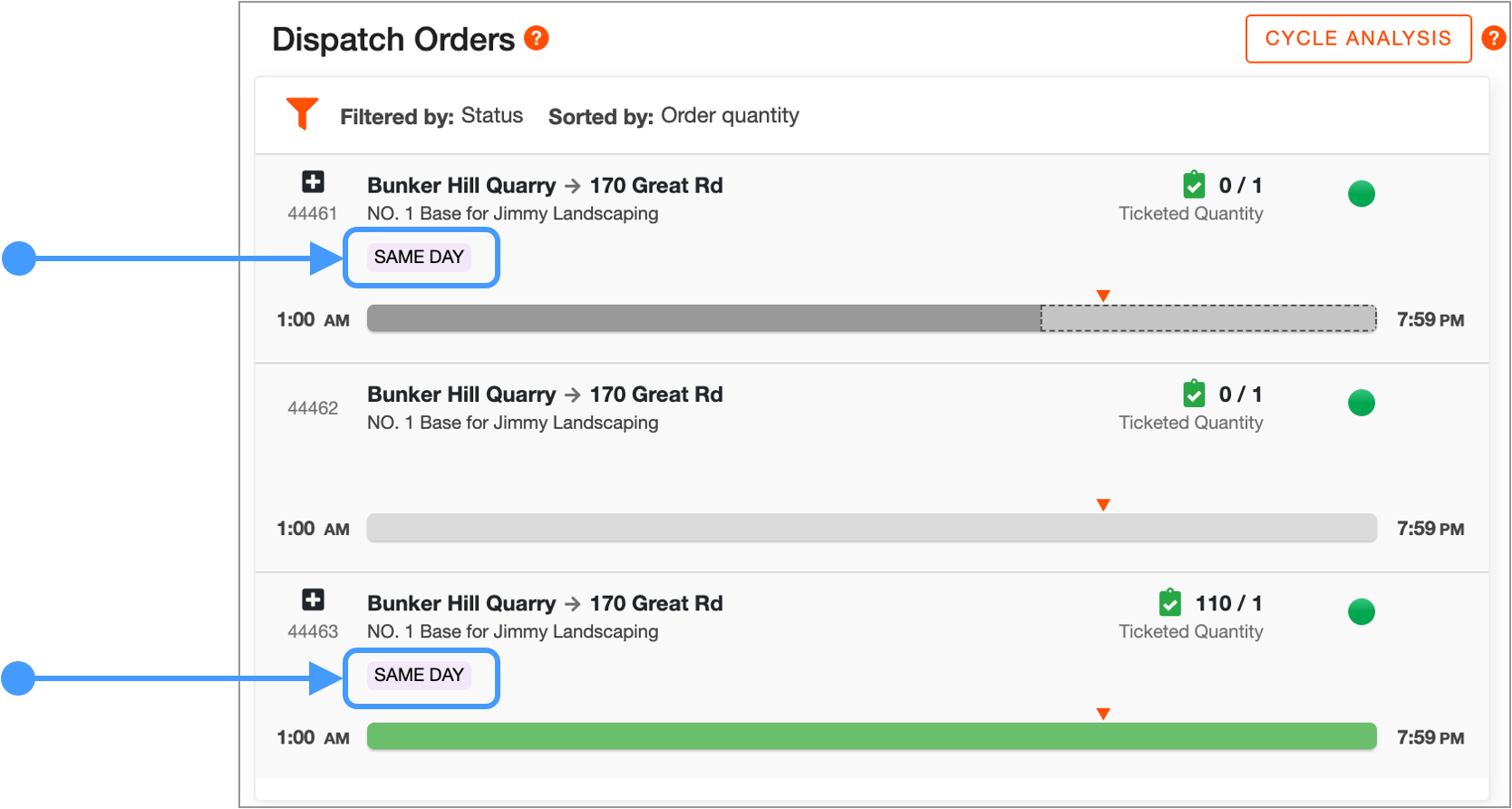 Filter Dispatch Orders by Tag
We've added the ability to Filter by Tag. Currently, you can filter to display orders with a Same Day tag and/or orders with Rejected loads.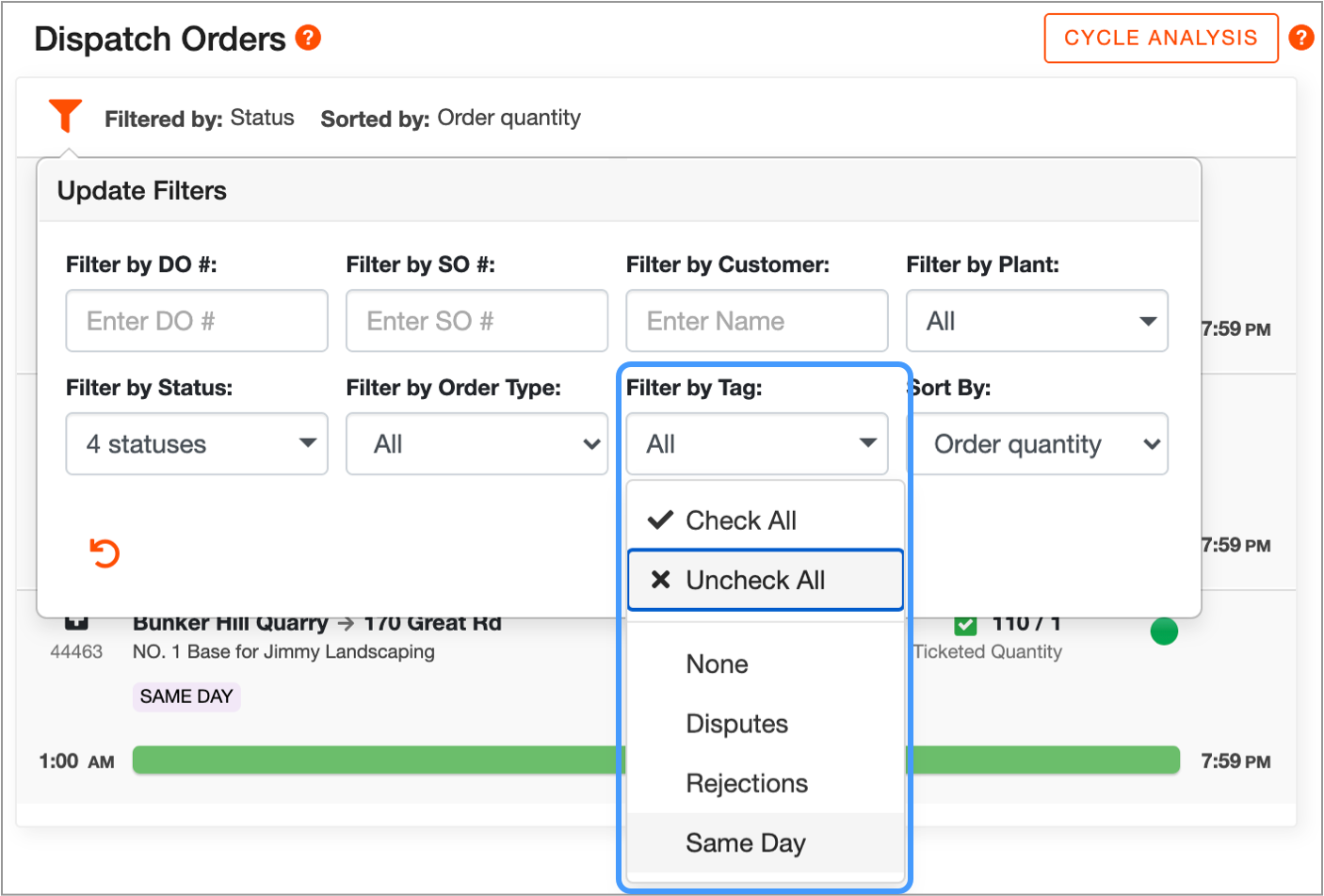 Additional Shift/Assignment details on Available/Requested work
On the DISPATCH screen, MARKETPLACE tab, fleet owners will now see the following additional information next to each available shift/assignment:
Product Name or material
# of loads and/or # of tons (where available)
This information was previously only available by clicking VIEW JOB for each available shift/assignment.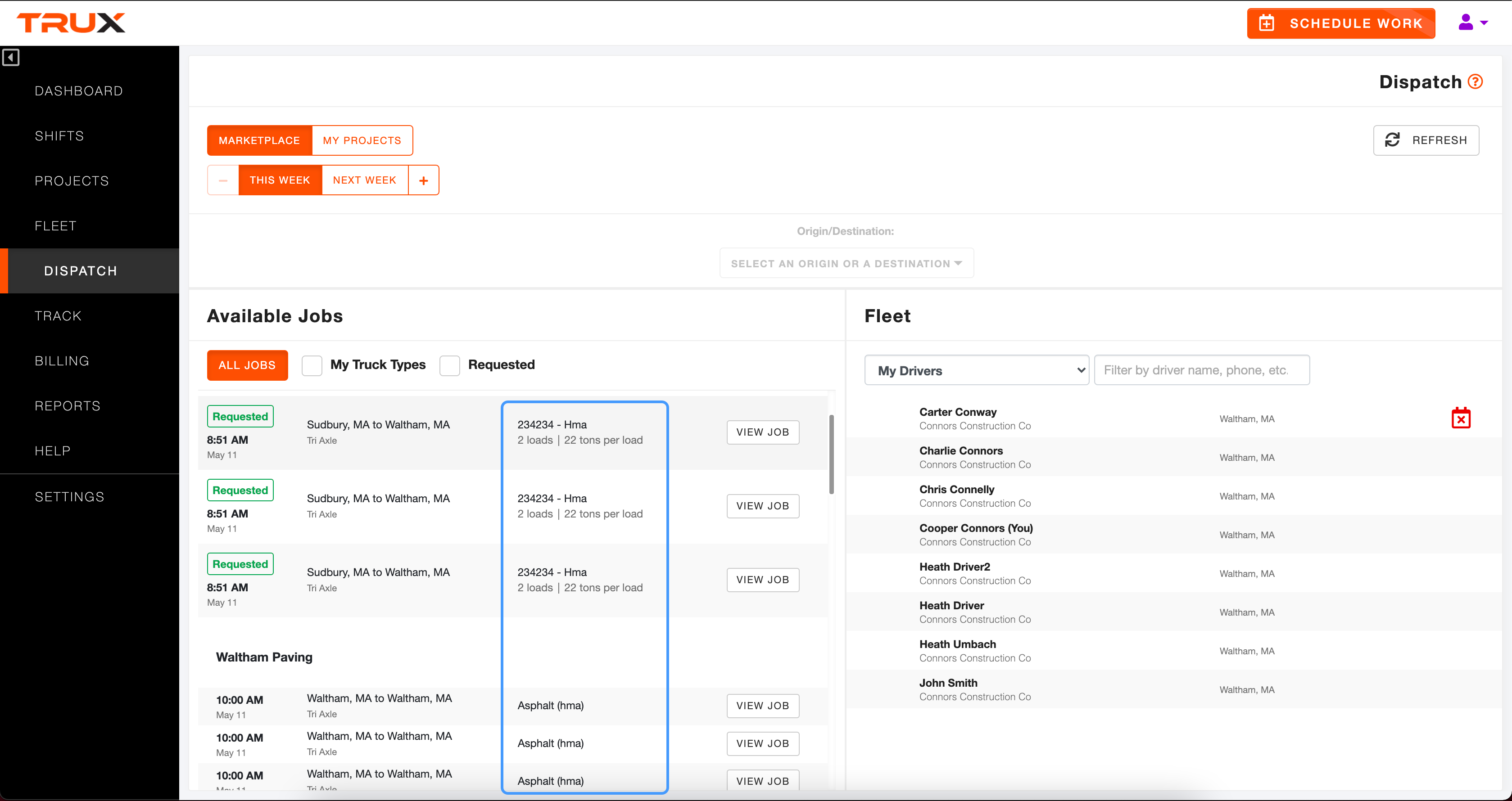 Button Label Change - "Reject" is now "Decline"
Consistent with TRUX Drive, we've changed the label of the "Reject" button on shifts and assignments where a hauler has been requested by a contractor. The button is now labeled "Decline", and the affect of clicking the button is the same - the job request will be declined.