TRUX helps you tap into additional trucking supply with access to the TRUX Marketplace. You can post your work to the Marketplace with a single click on the SHIFTS screen.
See how
Show me how
Click the button below to be guided through how to do this within TRUX.

Read how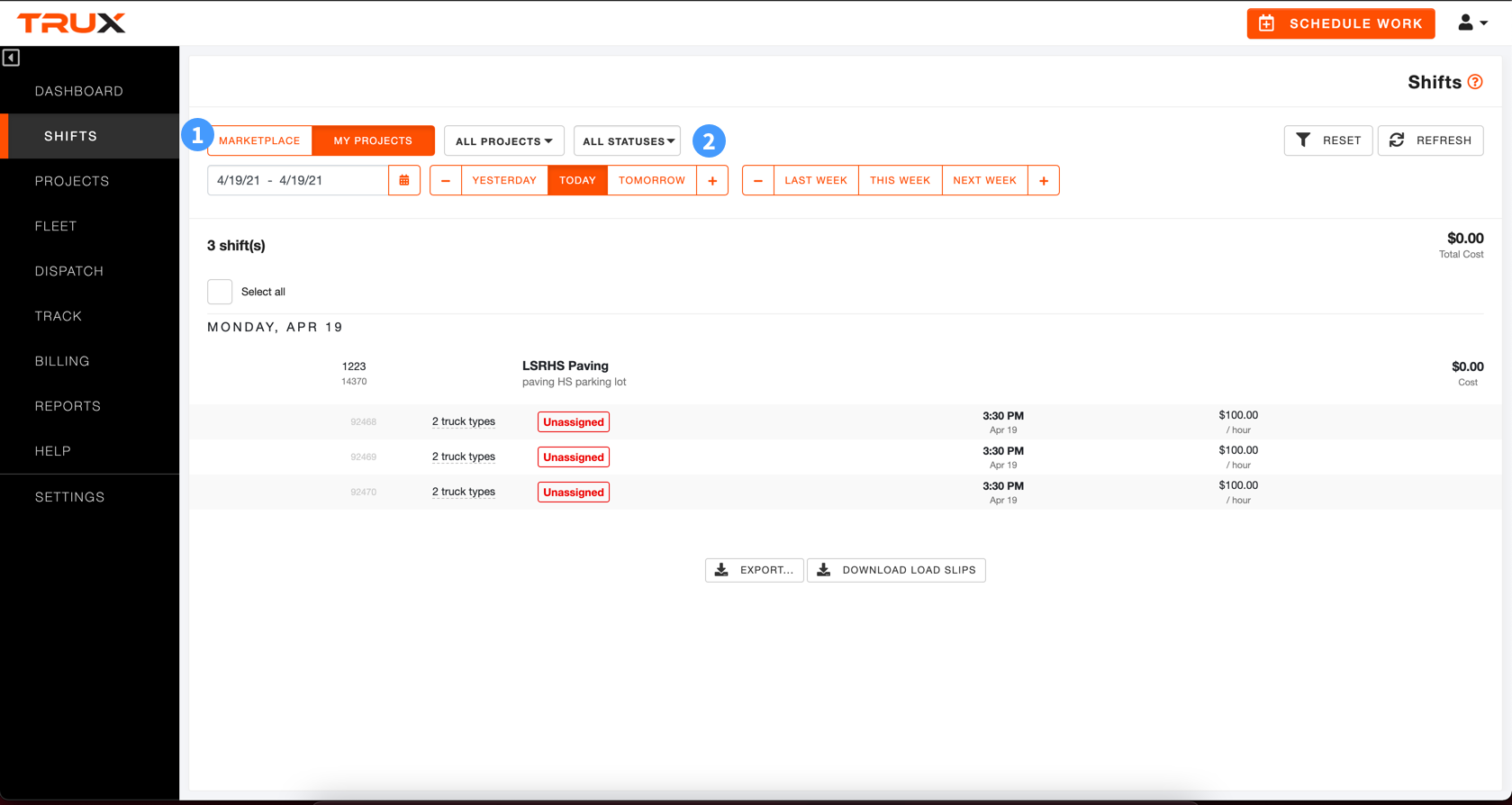 Click SHIFTS on the left navigation menu.
Filter your shifts by Project, Status, and Date.




To post a shift to the Marketplace, hover over the shift, click the orange shift actions shortcut menu , and click Post to Marketplace.


To post multiple shifts to the Marketplace, click and select each shift, click the orange bulk shift actions menu , and click Post to Marketplace.


Click POST TO MARKETPLACE to confirm.




Shifts that you post to the Marketplace will have the status of Searching until claimed by a hauler.




The status will change to Scheduled once claimed by a hauler on the Marketplace. You will also see the hauler's name and company.