Release Date: 01/21/2021
The following new features are available in TRUX.
Additional Truck Owner functionality
We continue to release additional functionality for Truck Owners accessing TRUX on the web.
Download All Load Slips
In our last release, we added the ability for Truck Owners to download individual load slips. In this release, we have added the ability to download ALL load slips for a specified date range on the SCHEDULE screen.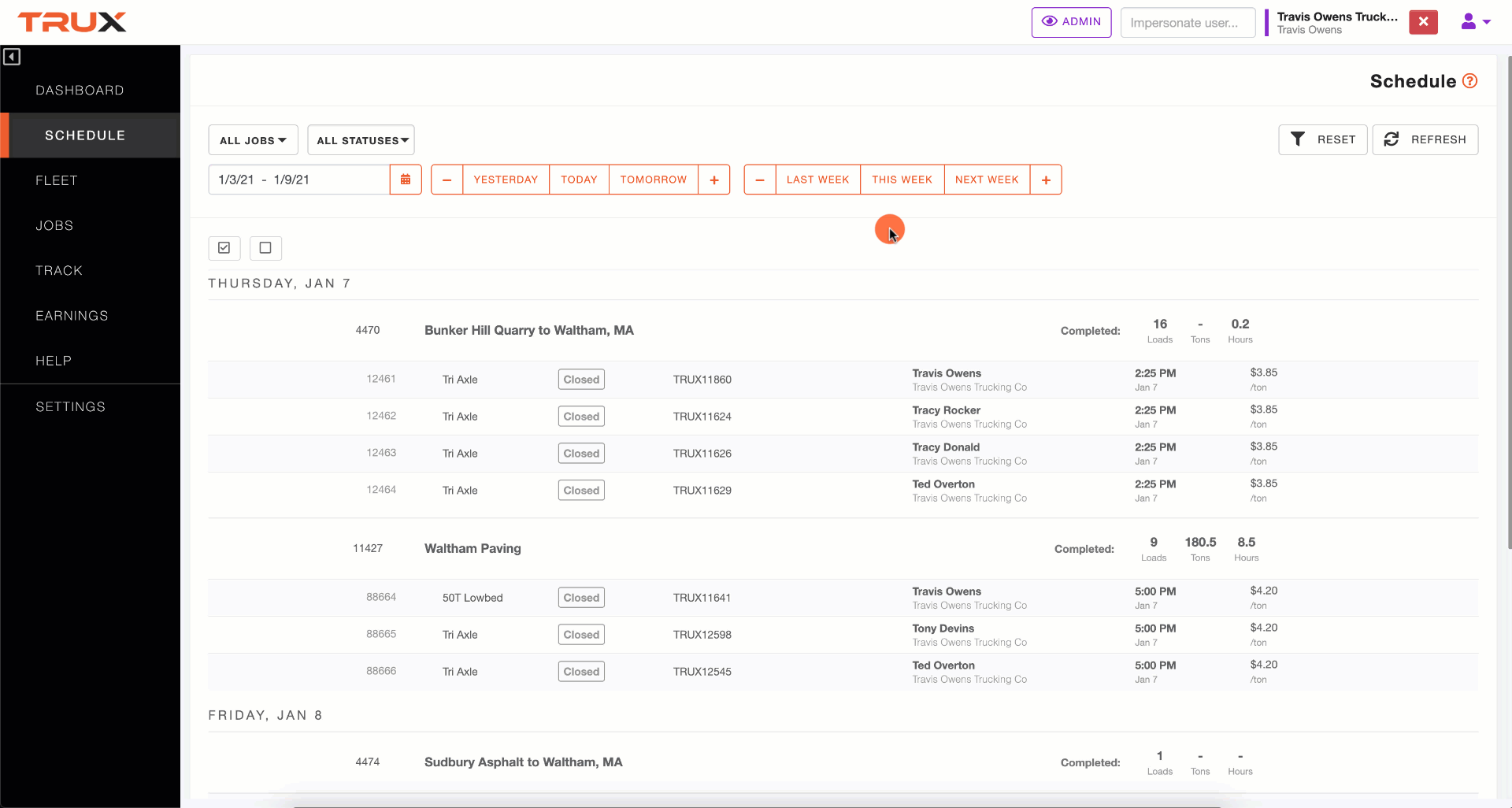 When you click DOWNLOAD LOAD SLIPS, you will see a modal/window that will allow you to send all load slips to the logged-in user's email address or to the email address you enter. You will receive a single zip file per job.
Calling and Tracking Active Haulers on the SCHEDULE Screen
Truck Owners can now see additional details when hovering over a shift on the SCHEDULE screen. If you click on the phone icon, the hauler's phone number will be displayed. Click the phone number to dial the hauler (if you have an Internet dialer). Hover over the map icon to display the shift Start and/or End Locations. Click the map icon to display the hauler's current location relative to the Start/End Locations (for Punched In haulers). This is the same map that is displayed from the TRACK screen on the Real-Time tab.