Release Date: 12/17/2020
Welcome to the final release of the year!
New Features and Enhancements
Digital ticket image controls - As much as we'd like it, we will never be able to guarantee haulers will upload perfect digital ticket images. We've seen ticket images upside down, mirrored, and sideways. So we've added image controls to the ticket viewer window. Users can now rotate, flip, and save the image once corrected so that all future views of the corrected ticket will display with the correct orientation.
Shortcut menu visual changes - We've changed the look and feel of our shortcut menus (sometimes called the "3 orange dots")! Anywhere you click this button - - the options you see will look different.

NOTE

: The options have not changed. That is, you will see the same buttons/actions, they will just look different. Here is how the menu options will look on the SHIFTS screen, for example:
Shift Actions Menu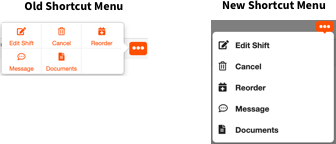 Dispatch Order Menu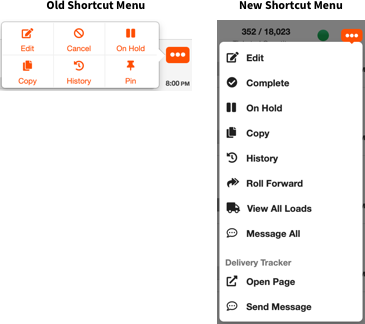 Why did we do this? Essentially, this makes the experience cleaner and more consistent between our web and mobile web (accessing TRUX on your mobile device). Smaller, vertically-aligned buttons.
Delivery Tracker and Dispatch Summary access from the shortcut menu - Dispatchers no longer have to click Edit (on an in-progress dispatch order) or View (on a completed order) to view or send a Delivery Tracker or Dispatch Summary message to customers. You can access both of these options directly from the new dispatch order shortcut menu.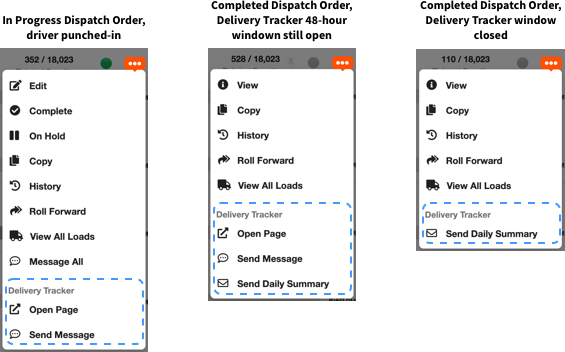 Fleet Management
Job filter added to the Schedule screen - Fleet owners can now filter shifts and assignments by job on the SCHEDULE screen. The filter will include all jobs for the selected date(s).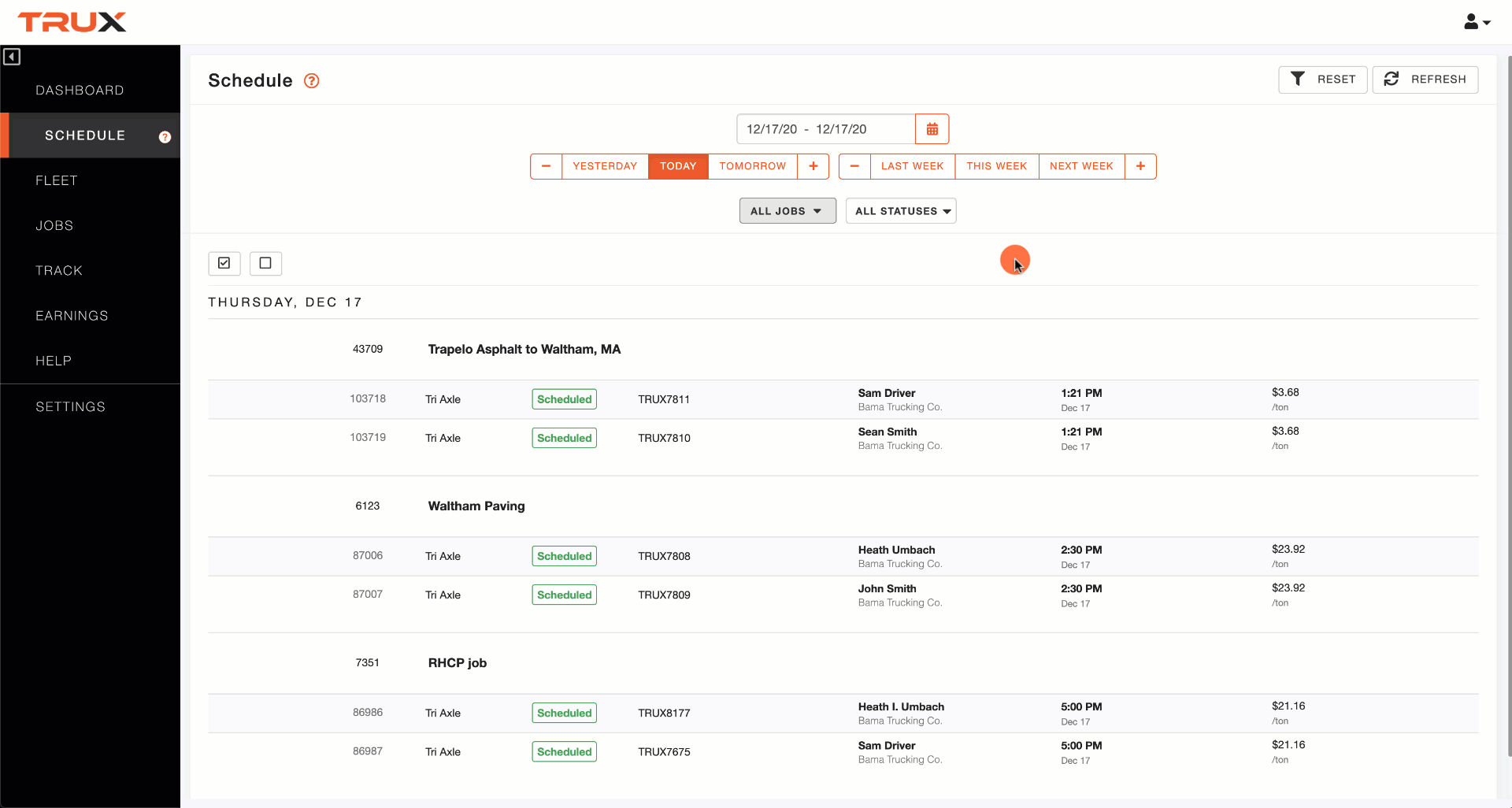 Message drivers - Fleet owners can now send a one-way text message to one or more of your drivers from the SCHEDULE screen. You can send a message to any shift or assignment that has a driver assigned. Drivers will not be able to reply to the message, and it will appear in their text messages thread/app.